1 baby dead, 3 children hospitalized after fentanyl exposure at New York daycare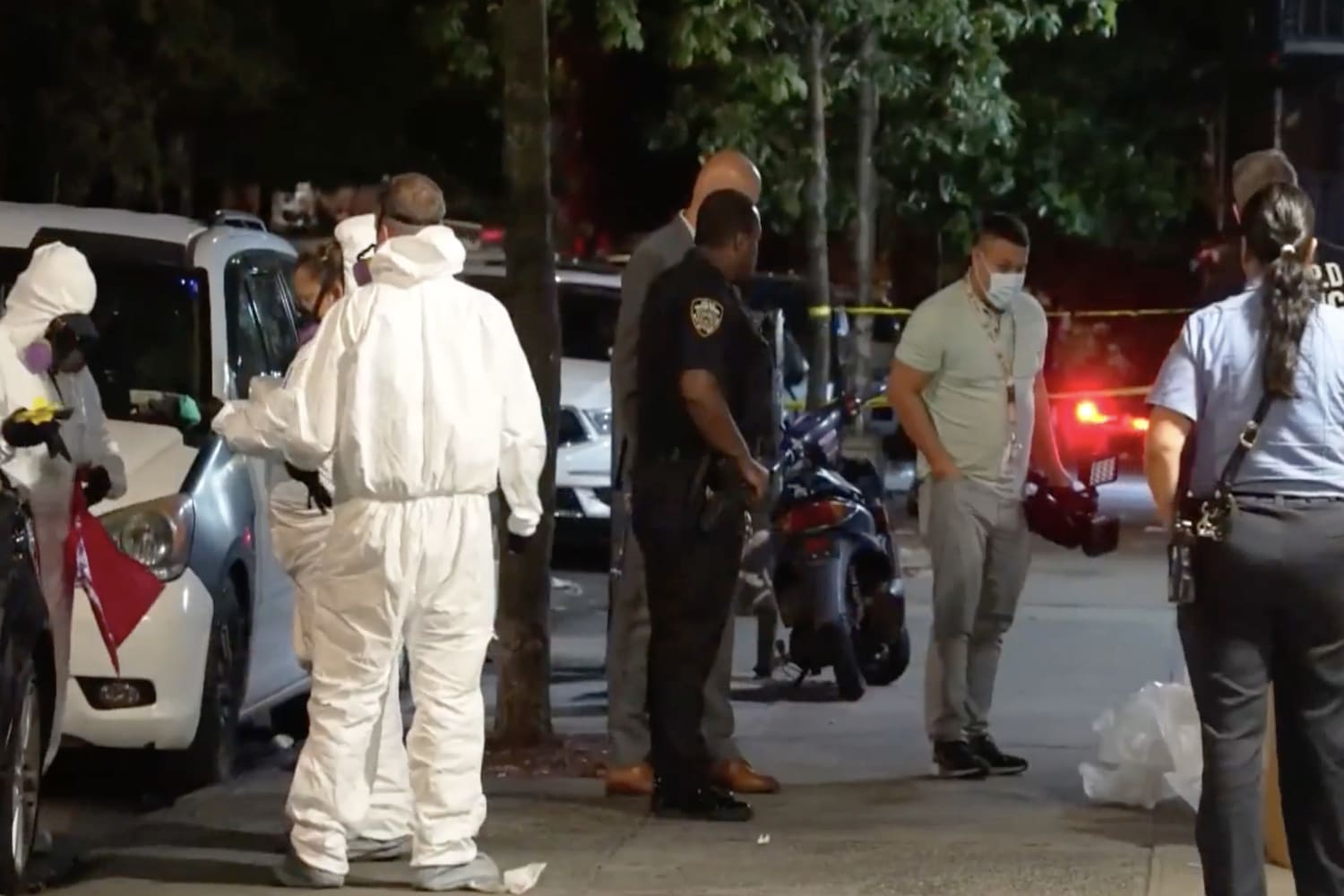 A man and a woman were arrested on murder charges after a baby died at a Bronx daycare on Friday and three other children were hospitalized after being exposed to opioids, police said.
In addition to the murder charges, Carlisto Acevedo Brito, 41, and Grei Mendez, 36, were arrested Saturday evening on charges of multiple homicide, assault, criminal possession of a controlled substance and narcotic, and endangering the welfare of a child following the death of 1-year-old Nicholas Dominici and three others Children were hospitalized after being exposed to fentanyl at a Bronx daycare center.
Brito and Mendez's relationship to the daycare was not immediately clear, and police did not immediately respond to a question seeking clarification.
It also wasn't immediately clear whether they have lawyers who could speak on their behalf.
A spokesman for the New York City Office of Chief Medical Examiner did not immediately respond to a question about Nicholas' death Sunday morning.
According to police, the emergency call came in shortly after 2:40 p.m. on Friday. Officers found Dominici unconscious and unresponsive, and he was pronounced dead upon arrival at Montefiore Medical Center.
Officers also found an unconscious 2-year-old boy and an 8-month-old girl, who were also transported to Montefiore. The boy's condition is critical and the girl is stable, police said.
A third child, a 2-year-old boy, was also hospitalized at BronxCare Health System, where he is in stable condition, police said.
NYPD Detective Joseph Kenny told reporters that the mother of the third child took him to the hospital herself after picking him up from daycare around 12:15 p.m. that day, noting that he was "acting sluggish and unresponsive." was when they returned home. At the hospital, staff administered Narcan, the antidote to an opioid overdose, to save the boy's life, Kenny said.
Kenny added that first responders also administered Narcan to the three children they found at the daycare.
While executing a search warrant at the daycare, NYPD officers found a "kilo press," which Kenny described as an item "commonly used by drug dealers to package large quantities of drugs."
The daycare is licensed by the state and was last inspected by Department of Health and Mental Hygiene officials on Sept. 9, said Kenny and Department of Health and Mental Hygiene Commissioner Ashwin Vasan, who added that no violations were found at that time and that it was a surprise inspection of which the daycare officials had no prior notice.
Vasan added that the daycare was a home-based facility that opened in January and that it conducted two routine inspections early on to obtain its license.
The investigation is ongoing, Kenny added.
Mayor Eric Adams called the tragedy "a real wake-up call for people who have opioids or fentanyl in their homes."
"Mere contact is fatal to an adult and extremely fatal to a child," he added.
A study published earlier this year in the journal Pediatrics found that opioids were the most common substance contributing to poisoning deaths in children ages 5 and younger. They were responsible for more than 47% of poisoning deaths among children in this age group between 2005 and 2018, or 346 of a total of 731 deaths reported to the National Center for Fatality Review and Prevention. The study's lead author said signs of opioid poisoning in young children include slow and shallow breathing, constricted pupils and unresponsiveness or drowsiness.
Narcan became available over the counter earlier this month. Advocates hope it will help curb the country's worsening opioid epidemic, which led to more than 107,000 overdose deaths in 2021 — an all-time high, according to the Centers for Disease Control and Prevention.
The Substance Abuse and Mental Health Services Administration has a 24-hour national helpline for individuals with substance abuse problems and their family members. The hotline, which offers help in English and Spanish, can be reached at 1-800-662-HELP (4357). To find behavioral health treatment services, visit SAMHSA's website.