10,000 people feared death after the collapse of the Derna dams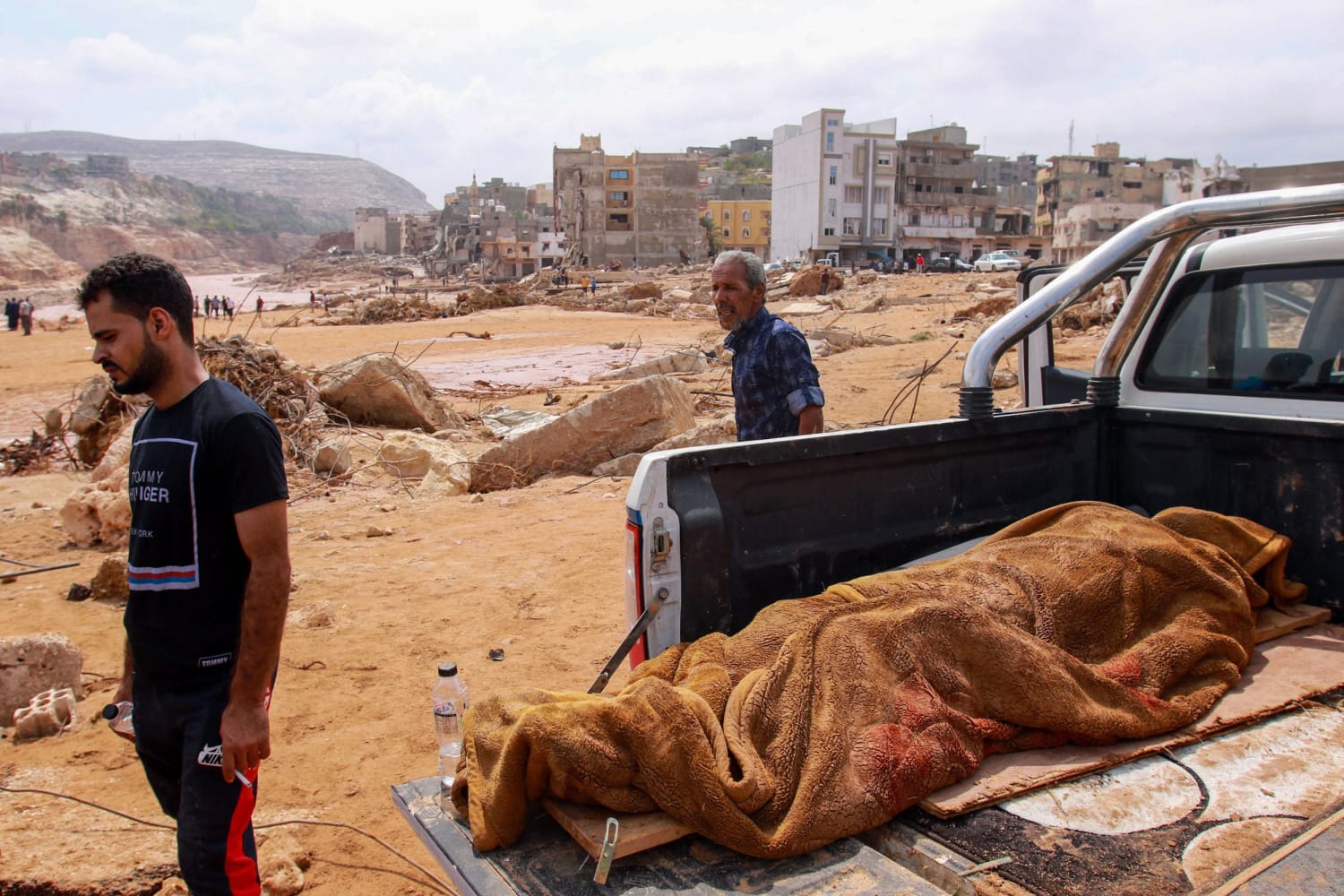 According to the rescue and rescue service, the flooding appeared to have caused its greatest damage in Derna, a city where 2,300 people were dead and another 5,000 were missing.
Othman Abduljaleel, the health minister in Libya's eastern government, described the situation as "catastrophic."
"The bodies are still lying on the ground in many places. Hospitals are full of corpses. And there are areas we still need to reach," he said, according to the Associated Press.
That means the number of victims is expected to rise significantly in the coming days, aid organizations warned.
Tamer Ramadan, Libya's envoy to the International Federation of Red Cross and Red Crescent Societies, said at a video news conference on Tuesday that the final death toll could be much higher.
"We have confirmed from our independent information sources that the number of missing people so far is 10,000," he said, adding that this was not a final figure.
The catastrophe in Libya is "just as devastating as the situation in Morocco," said Ramadan, referring to Friday's earthquake in which more than 2,800 people died.
"The humanitarian needs are enormous," he added.