11 must-read books for Celebrate Bisexuality Day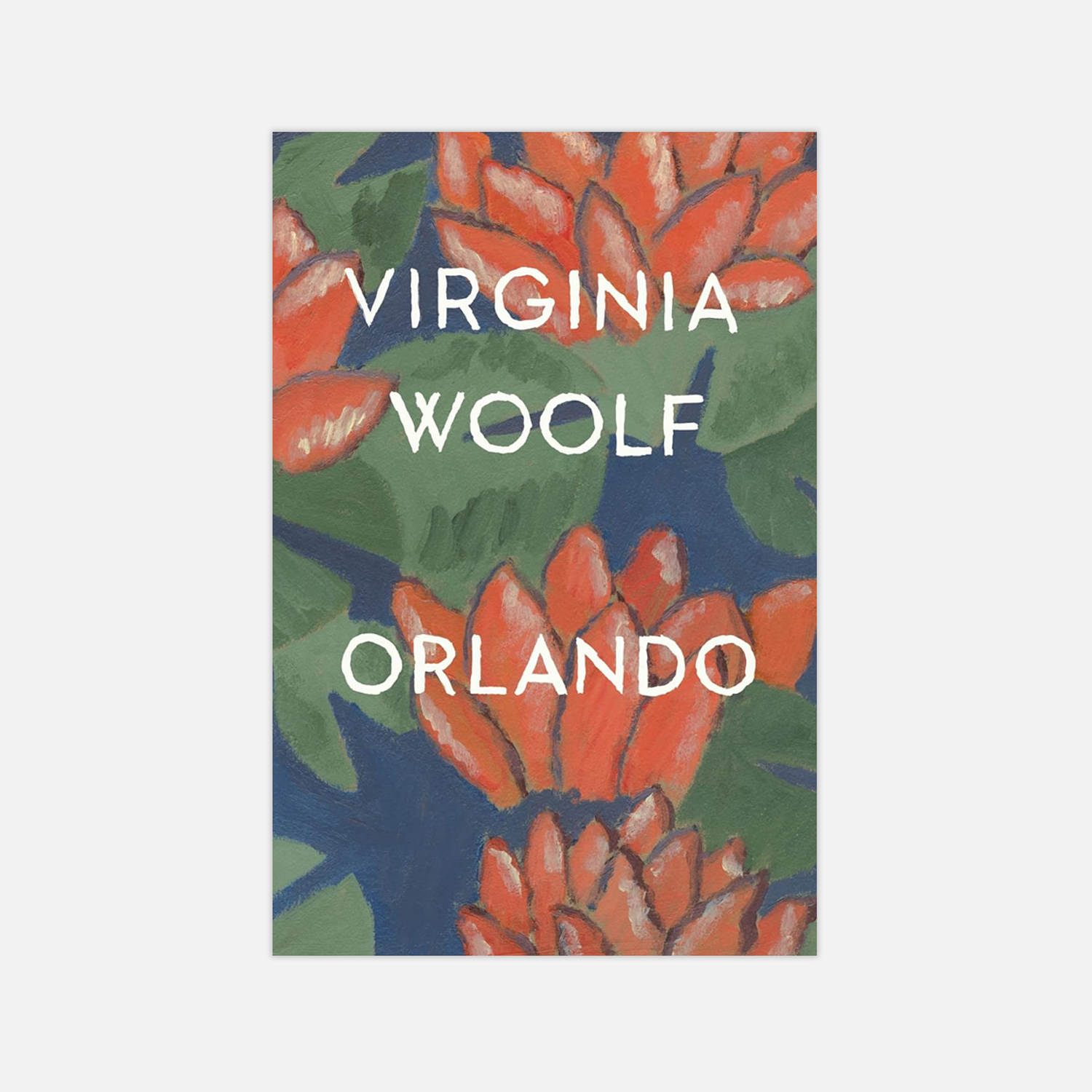 In honor of Celebrate Bisexuality Day (also known as Bisexual Visibility Day) on Saturday, we've compiled a list of some of the most notable books with sexually fluid characters and themes from the past century. The collection of titles celebrates the evolution of bisexual storytelling, from groundbreaking classics that play with metaphor and form to the wildly popular young adult romances and candid memoirs of the current era. Together, these works speak to the diversity of people and experiences that make up the often overlooked majority contingent of the LGBTQ community.
"Orlando: A Biography" (1928)
By Virginia Woolf
Virginia Woolf's time-traveling, gender-bending classic Orlando: A Biography can be seen as a model for how bisexuality was treated in fantasy and science fiction books of the last century. In the novel, which spans from the Elizabethan era to late 1920s England, the titular hero – inspired by Woolf's long-time muse Vita Sackville-West, a successful writer and well-known bisexual – makes love and art across Europe, first as a man and then as a woman who comes to embrace gender nonconformity. The experimental work was far ahead of its time and would be immortalized decades later in Sally Potter's 1992 film Orlando, which starred the swashbuckling, androgynous Tilda Swinton. Like its source material, "Orlando" presents a fantastical, rollicking world in which the protagonists' exploration of sexuality through their various lovers is treated as fact rather than a point to be further elaborated.
"Giovanni's Room" (1956)
By James Baldwin
There is no doubt that James Baldwin's queerness permeates his larger-than-life works. In his acclaimed, semi-autobiographical debut novel, Go Tell It on the Mountain, Baldwin's 14-year-old protagonist struggles with his attraction to a male member of his father's congregation while undergoing his first religious experiences. But in his second novel, Giovanni's Room, Baldwin devotes the entire work to questions of sexual and racial identity. Written in Paris, the novel centers on a white American expat who is uncomfortable with the men in his life, especially an arrogant Italian bartender named Giovanni, because of their strangeness and in contrast to his own. In the nightclubs of post-war Paris in the 1950s, the protagonist David gets involved in romantic relationships with men. But in daylight, he wears his attraction to women like a badge of honor — one that can protect him from the indignities of life as a gay man.
"The Vampire Lestat" (1985)
By Anne Rice
When Anne Rice published Interview With the Vampire, the first novel in her Vampire Chronicles series, in 1976, she experienced a critical flop and an immediate commercial success that launched her prolific career. A dozen other books were also written about Louis and Lestat and their journey to becoming bitter enemies. The first part introduces the vampires' early relationship, which is characterized by passion and enlivened by the small child Claudia they take in – and who becomes what Rice is finally described as the "first same-sex vampire parents." But in 1985's The Vampire Lestat, Rice delves much deeper into the characters' tumultuous relationship through Lestat's backstory. In this second novel in the series, the fugitive vampire's traumatic early life takes center stage as numerous male and female lovers from his mortal past are introduced.
"The Garden of Eden" (1986)
By Ernest Hemingway
Ernest Hemingway is certainly not famous for writing queer romance novels, but The Garden of Eden is anything but typical Hemingway fare. The posthumously published novel – which the author worked on intermittently from 1946 until his death in 1961 – centers on a pair of wealthy newly married Americans who begin to explore gender, polyamory and same-sex lovers during their summer on the French Riviera experiment. But what begins as gender games and bedroom games leads to the two falling in love with the same woman, with disastrous and sometimes unhinged consequences. Over the years, many have noted the atypical bohemian character from The Garden of Eden to the fact that Hemingway's original, unfinished manuscript was heavily edited for publication. But it nonetheless has a startling effect, given the heterosexual, hypermasculine author of The Old Man and the Sea.
"Call me by your name" (2007)
By Andre Aciman
André Aciman's "Call Me By Your Name" explores the devastating power of a first love. The novel is told in flashbacks from the perspective of the protagonist Elio, who falls in love with the American writer's stay at his family's summer home in Italy. After much observation and fantasizing – almost forgetting his budding romance with a local girl – teenage Elio learns that the attraction is mutual, and a passionate, almost obsessive romance ensues. The book, largely set in the early 1980s, was adapted into an Oscar-winning film by Luca Guadagnino in 2018, starring Timothée Chalamet as Elio. While the film ultimately mitigates the tensions between its central lovers – alluding only to a blushing scene with a peach – and largely ignores its female characters, its release and win of the Oscar for Best Adapted Screenplay rekindled well-deserved interest in Aciman's heart -Wrenching coming-of-age story.
"Fire Shut Up in My Bones" (2014)
By Charles Blow
Journalist and commentator Charles Blow's powerful memoir, Fire Shut Up in My Bones, tells how a childhood marked by sexual abuse gave way to an adult life plagued by self-doubt. As he describes in the book, the New York Times commentator grew up in a small town in Louisiana and grew up in a large, complicated family where there was both good and bad. When he was just 7 years old, Blow was abused by an older cousin, and this trauma, along with dangerous, pervasive ideas about masculinity, left him struggling with his bisexuality well into adulthood.
"Conversations with Friends" (2017)
By Sally Rooney
At just 26 years old, Irish writer Sally Rooney published her debut novel, Conversations With Friends, to great success. The story centers on Bobbi and Frances, former friends turned best friends who begin a long flirtation with a married couple they met while performing spoken word poetry. As the friends spend more time with the couple – chic photographer and writer Melissa and handsome actor Nick – Rooney examines how gender and sexuality determine power in relationships among seemingly equals. While the plot draws on a rich tradition of books about complicated dating, Rooney's novel brings a modern twist to the subject with its sexually fluid perspective.
"Hunger: A Memoir of (My) Body" (2017)
By Roxane Gay
The same year that author Roxane Gay published Hunger: A Memoir of (My) Body, she also published the short story collection Difficult Women. In some ways the books are similar, as both deal with sexual violence and the scars it leaves behind. But "Hunger," which Gay calls "by far the hardest" book she's ever written, goes one step further, offering a raw, personal account of rape, overeating and life as a queer black woman. While hardly an understated story, Gay's memoir speaks to the statistical reality about the victimization of bisexual women and the ways in which they are ignored and even censored.
"Heartstopper" volumes 1-4 (2019-2021)
By Alice Oseman
Even before Alice Oseman's YA graphic novel series Heartstopper, which first appeared as a webcomic, was adapted into a popular Netflix show, it had a large cult following. The four-volume series, which gets a fifth installment later this year, follows the romance between two classmates at a British boys' school, which begins in proper rom-com style. As the series begins, Charlie, an introvert bullied for being gay, and Nick, the charming star of the school's rugby team, meet in the classroom and the two develop a warm friendship that eventually develops into a healthy friendship Romance.
"Red, White and Royal Blue" (2019)
By Casey McQuiston
Casey McQuiston's debut novel "Red, White & Royal Blue" is a case study in the power of BookTok: thanks to its viral spread in the literary-minded TikTok sub-community, McQuiston's young adult romance has held must-read status since its publication. The novel is about a heated relationship sparked (by a rivalry) between the fictional son of the US president, Alex, and second in line to the British throne, Prince Henry. The junior world leaders' torrid romance, complicated by the fact that none of them are outside, is also the subject of a 2023 film adaptation by Tony Award-winning playwright Matthew López.
"Old Enough" (2023)
By Haley Jakobson
Haley Jakobson's debut novel, Old Enough, reckons with a kind of assault that doesn't often appear in works of art but is a common coming-of-age trauma. As the book begins, Savannah, a 19-year-old bisexual college student, is experiencing the usual ups and downs of life as a queer sophomore, including finding her community and dealing with a current "situation." But the normality of Savannah's college life is interrupted when her childhood best friend, Izzie, reaches out after her engagement. With that, the memories of a non-consensual sexual encounter with Izzie's brother come flooding back, along with the way she was abandoned and shamed by her friend – and everyone else who couldn't bear that particular, shared trauma.