16 cows die after pickup truck capsizes in second I-80/94 crash – NBC Chicago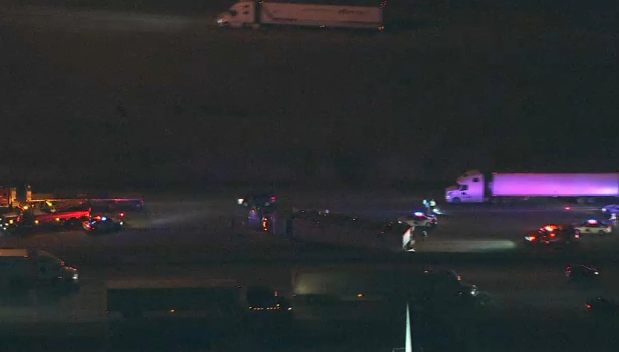 According to Indiana State Police, a pickup truck driver lost control and overturned the rig on Interstate 80/94 on Monday afternoon, causing cattle to eject from the trailer and resulting in the deaths of 16 animals, according to Police adjacent to the state of Indiana.
According to authorities, the truck was attempting to enter the freeway from the Indiana Tollway around 4:30 p.m. when it entered a bend at too high a speed.
The driver then lost control and rolled the trailer in the westbound lane of the interstate. According to police, a truck then hit the overturned tractor.
About 18 cattle escaped from the trailer, while another 72 were trapped inside. A total of 16 cows died at the scene, some from their injuries. Several others were fed by veterinarians present at the scene, police said.
The 25-year-old truck driver was charged with speeding. He was not injured in the collision.
Portions of the interstate were closed for about six hours during cleanup and animal rescue.
https://www.nbcchicago.com/news/local/16-cows-die-after-semi-trailer-overturns-during-i-80-94-crash-monday/2712430/ 16 cows die after pickup truck capsizes in second I-80/94 crash – NBC Chicago