16-year-old dies after shooting at Oklahoma high school football game
A 16-year-old boy was killed in a shooting at a high school football game in Oklahoma on Friday, police said.
Shots were fired on the visitor's side of Choctaw High School's stadium during the third quarter of their game against Del City High School on Friday, Choctaw Police said in a statement.
A dispute between at least two men led to the shooting, police said.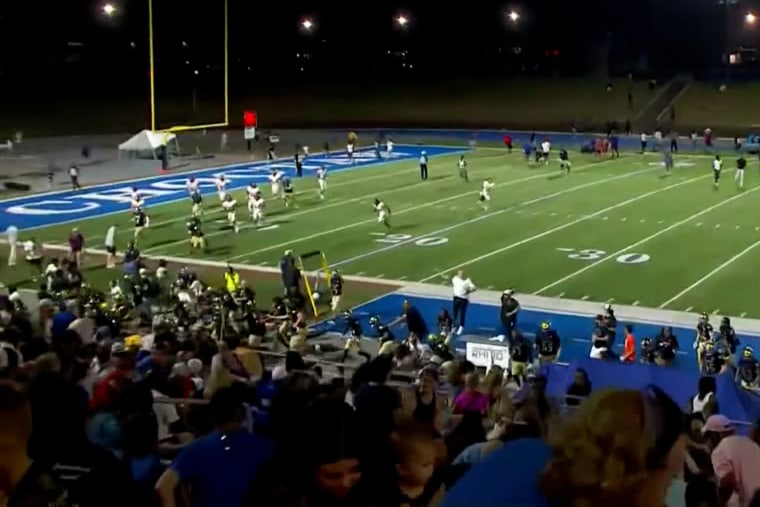 The 16-year-old was shot in the groin and succumbed to his injuries. According to police, he was not a student of the Choctaw or Del City school systems.
At least four other people suffered injuries in the incident, including a 42-year-old man who was shot in the chest and is now stable in intensive care, police said.
A young girl was shot in the thigh, treated at a hospital and released. Two other girls, who police believe are students, suffered broken wrists and a broken leg while trying to leave the area. The police did not say the age of the girls.
Police have not identified any of the victims of the incident.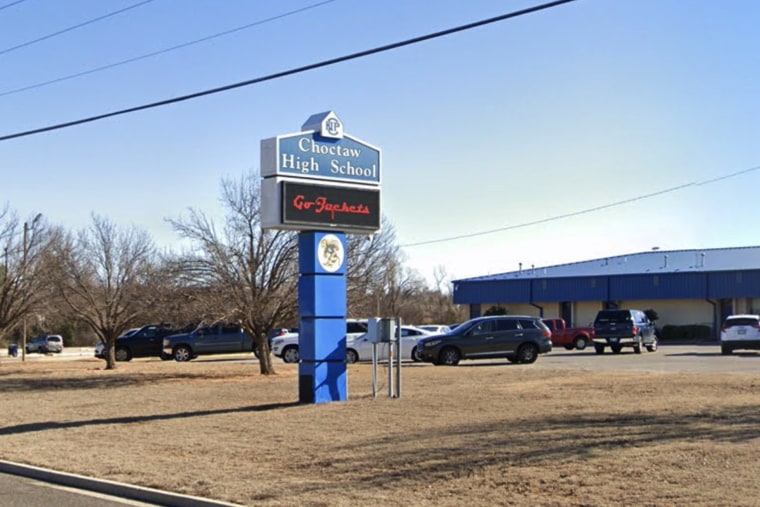 An officer with the Del City Police Department fired his firearm at the scene, in what the Oklahoma County Sheriff's Office is investigating as shooting involving an officer. For security reasons, two Del City police officers were at the scene.
Choctaw Police also had five officers on site for security reasons, as is usual at home games.
There are currently no suspects in custody, but investigators have been provided with a description of an interesting individual.
According to police, two firearms and eight cartridges were recovered at the scene.
In a joint statement, Choctaw-Nicoma Park Schools Superintendent David Reid and Mid-Del Schools Superintendent Rick Cobb said both counties are cooperating with police.
"Our thoughts and prayers go out to everyone affected by tonight's incident," Reid and Cobb said in the statement released Friday.
The Choctaw Police Department continues to investigate the incident with assistance from the Oklahoma County Sheriff's Office and Del City investigators.
Police are asking anyone with information about the incident to come forward.