4 more free at-home Covid tests available per US home: What you should know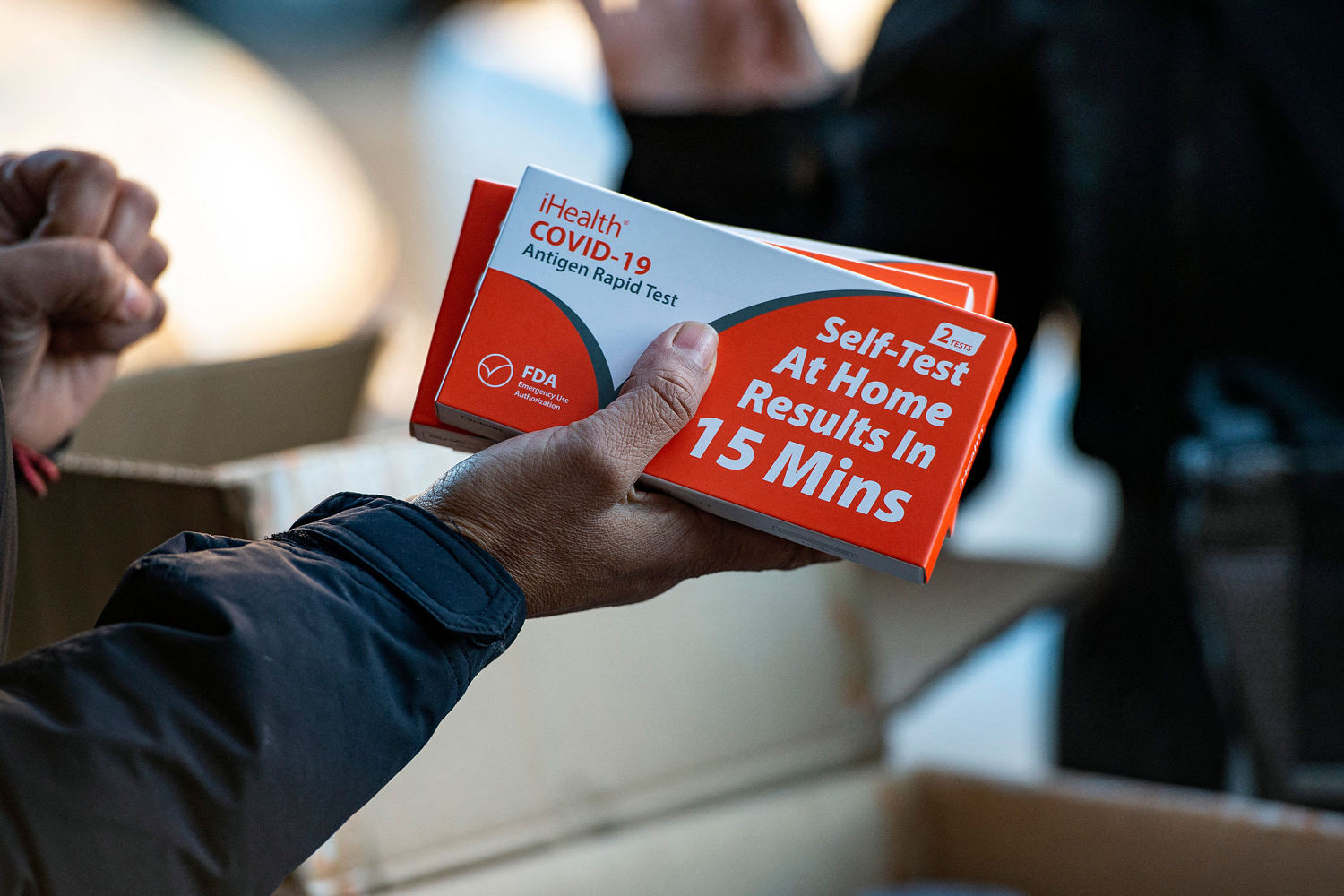 Every US household can now order four additional free Covid tests, which will be shipped by the federal government starting the week of November 27th.
The Department of Health and Human Services announced the new round of testing shipments Monday at the start of the holiday season — a time when public health experts typically expect a surge in cases of Covid, flu, colds and respiratory syncytial virus.
As with the previous five rounds of state-mandated Covid testing, orders can be issued posted online on Covid.gov. Anyone who did not take advantage of the last offer in September can still order the four rapid antigen tests that were made available at that time, i.e. a total of eight tests. The only information required is a name and home address – no health insurance information is required.
The Order page warns that the Food and Drug Administration has extended deadlines for most approved tests, even though the tests have already passed their expiration dates. This allows users to check the actual expiration dates of their Covid tests with the FDA Regularly updated list.
According to the Centers for Disease Control and Prevention, Covid hospitalizations and deaths each rose by about 9% in the week ending November 11 – the latest publicly available data. Meanwhile, the test positivity rate remained unchanged, with just over 8% of PCR tests coming back positive. Total Covid hospitalizations and deaths remain low for this time of year compared to previous years.
Why testing for Covid still makes sense
Dr. Amesh Adalja, an infectious disease doctor and senior scientist at the Johns Hopkins Center for Health Security, said people don't need to test with the same rigor as they did at the height of the pandemic. But for groups vulnerable to serious illness – people with weakened immune systems, pre-existing medical conditions or those aged 50 and older – identifying a Covid case is a crucial step towards treatment.
"It is beneficial to get tested to receive antiviral therapy if you are someone who is at high risk," Adalja said.
Testing is also useful for protecting loved ones, Adalja said: "The other way people use it is, 'I'm going to be around a lot of high-risk people and I just want to make sure I'm not contagious.' .' "
A Covid test can also help distinguish an infection from other respiratory viruses, Adalja added – a task that has become more difficult as Covid's most characteristic symptoms, such as loss of taste and smell, have become less pervasive. As with many other illnesses, sore throats and congestion are common Covid features.
Seasonal increases in the spread of flu and RSV have already been identified, according to the CDC.
"If you're sick with something, you have a fever or a cough, whatever it may be, and you take a Covid test and it's positive, you have your answer," Adalja said. "And then you can take the necessary steps of isolation or get a prescription for Paxlovid if you are eligible."
Still, he noted, people should make testing decisions based on their individual susceptibility to Covid, as there is no longer a "general recommendation".
"Many people are conditioned to risk and recognize Covid as an endemic disease. So they may not necessarily think about it differently than other respiratory viruses," Adalja said.
What to do if you test positive for Covid?
At-home testing will only show this double line if there is "enough virus present to trigger a positive result," Adalja said. So if someone feels sick but the test is negative, he advises waiting a few days and then testing again. People at high risk should consider a "more formal test," Adalja added: a PCR test performed at a health facility.
If your test is positive, CDC guidelines suggest that most people should isolate for five days, regardless of whether they develop symptoms or not. If symptoms appear, the day they appear is considered day zero – even if that means the clock needs to be restarted after a previous positive test.
Isolation can be ended after the fifth day if symptoms improve and you are fever-free for 24 hours without the use of medication. If this isn't the case, or your Covid infection has resulted in shortness of breath or hospitalization, the CDC recommends 10 days of isolation.