"A Long Journey to an Uncertain End" is coming to Switch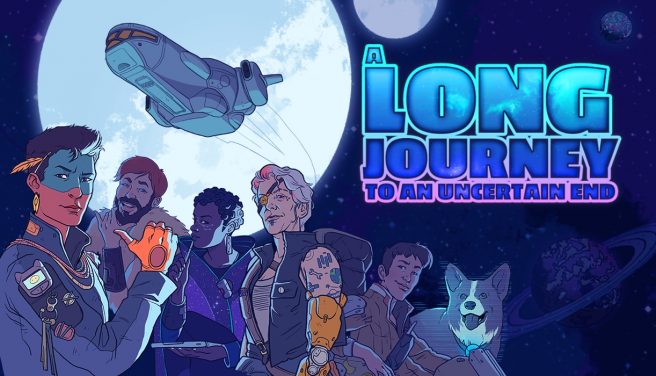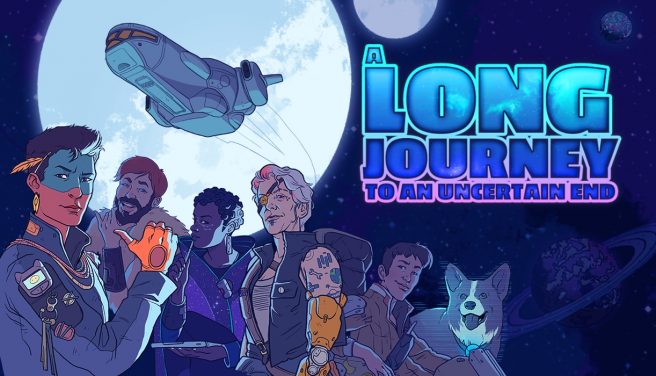 Original (May 30): Today Crispy Creative announced that it is working on one Switch Version of "A Long Journey to an Uncertain End". The game will be released on Nintendo's console later in 2023.
A Long Journey to an Uncertain End is a narrative space opera management adventure from former Obsidian and Telltale developers. Players will explore the universe, recruit a diverse selection of crewmates, and look for ways to gather resources while staying one step ahead of their abusive ex.
Here is an official overview with more details:
Sentient spaceships have been banned for centuries, but thanks to your crew and your holo-companion CORGI, you have so far evaded capture. To keep flying and ensure the well-being of your crew, supplies are essential, but nothing comes for free in the Verse. Visit new worlds and use your crew to work with locals to complete jobs. Success rewards you with valuable resources and gives you clues about opportunities in other worlds. You can even call in a few favors along the way.

Travel across the galaxy towards the core to face everything that awaits you and your crew, but be sure to keep an eye on the clock to avoid your ex catching up with you…

Key Features

What do you call a sentient spaceship? You decide by choosing your preferred pronouns or customizing them to your liking!
Fly through a vibrant galaxy and explore planets, moons and space stations.
Bring on board a diverse crew of diverse characters with their own stories and skills.
Assign crew tasks based on their skills and help them make decisions.
Manage your resources to keep your crew happy and give them well-deserved breaks from time to time. A happy crew is a productive crew… most of the time!
Check out a trailer for "A Long Journey to an Uncertain End" below.
Official trailer
---
Update (11/21): The game now has a confirmed release date: December 5, 2023 on Switch.
Related