A woman was trampled to death by a moose in Arizona, prompting officials to warn against feeding the animals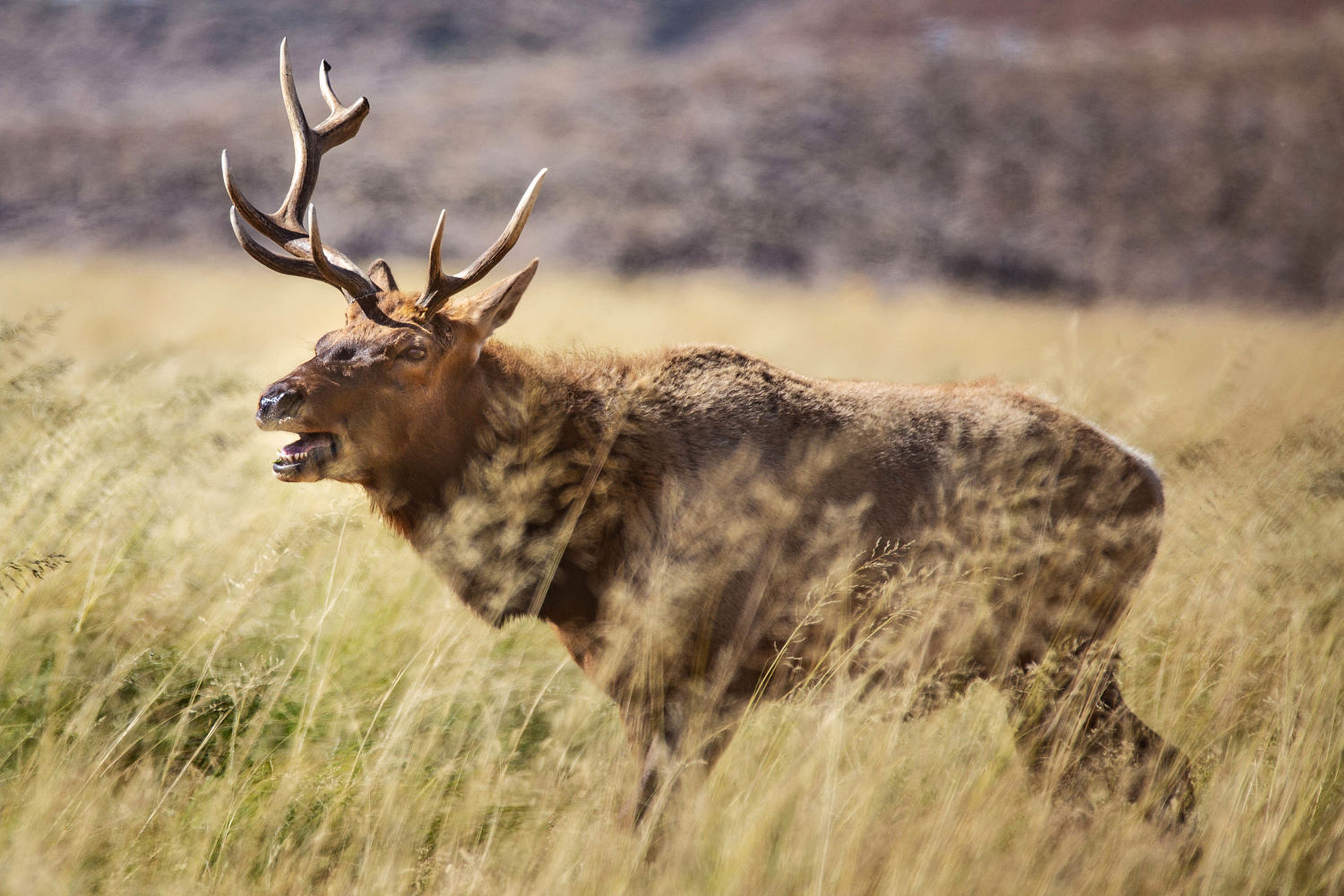 An Arizona woman has died more than a week after she was trampled by a moose near her home, wildlife officials said Tuesday.
The woman, whose name was not released, died eight days after she was attacked by an animal on her property in the remote community of Pine Lake in the Hualapai Mountains, 15 miles southeast of Kingman.
The department said it is believed to be the first fatal moose attack in the state's history. Five attacks have been registered in the last five years, it said.
The Arizona Game and Fish Department said in a opinion that the woman's husband found her on the ground in the couple's backyard at 6 p.m. on Oct. 26 "with injuries consistent with being trampled by a moose."
There was a bucket of spilled corn nearby, the department said, prompting it to reiterate long-held warnings that the public should not feed moose or other large animals.
The woman was taken to a Las Vegas hospital and placed in a medically induced coma. She died on November 3rd. The Clark County Medical Examiner's Office determined the death was an accident.
The Game and Fish Department visited the property on Oct. 28 and distributed signs warning people not to feed or approach elk.
The department said feeding wild animals can get them used to interacting with humans – which can lead to attacks and injuries. In 2015, two children suffered minor injuries after a moose circled a picnic table in the Hualapai Mountains. In 2021, a woman in Pine suffered serious head injuries from a moose that had habituated to humans.
"The public is encouraged to help keep wildlife wild. Wild animals that are fed by humans or whose food sources come from, for example, unsecured garbage or animal feed, lose their natural fear of humans and become dependent on unnatural food sources," the department said in its statement.
"Feeding endangers the person doing the feeding, their neighbors and the wildlife itself. Please do not feed wildlife."