Aaron Rodgers was injured on the New York Jets' first drive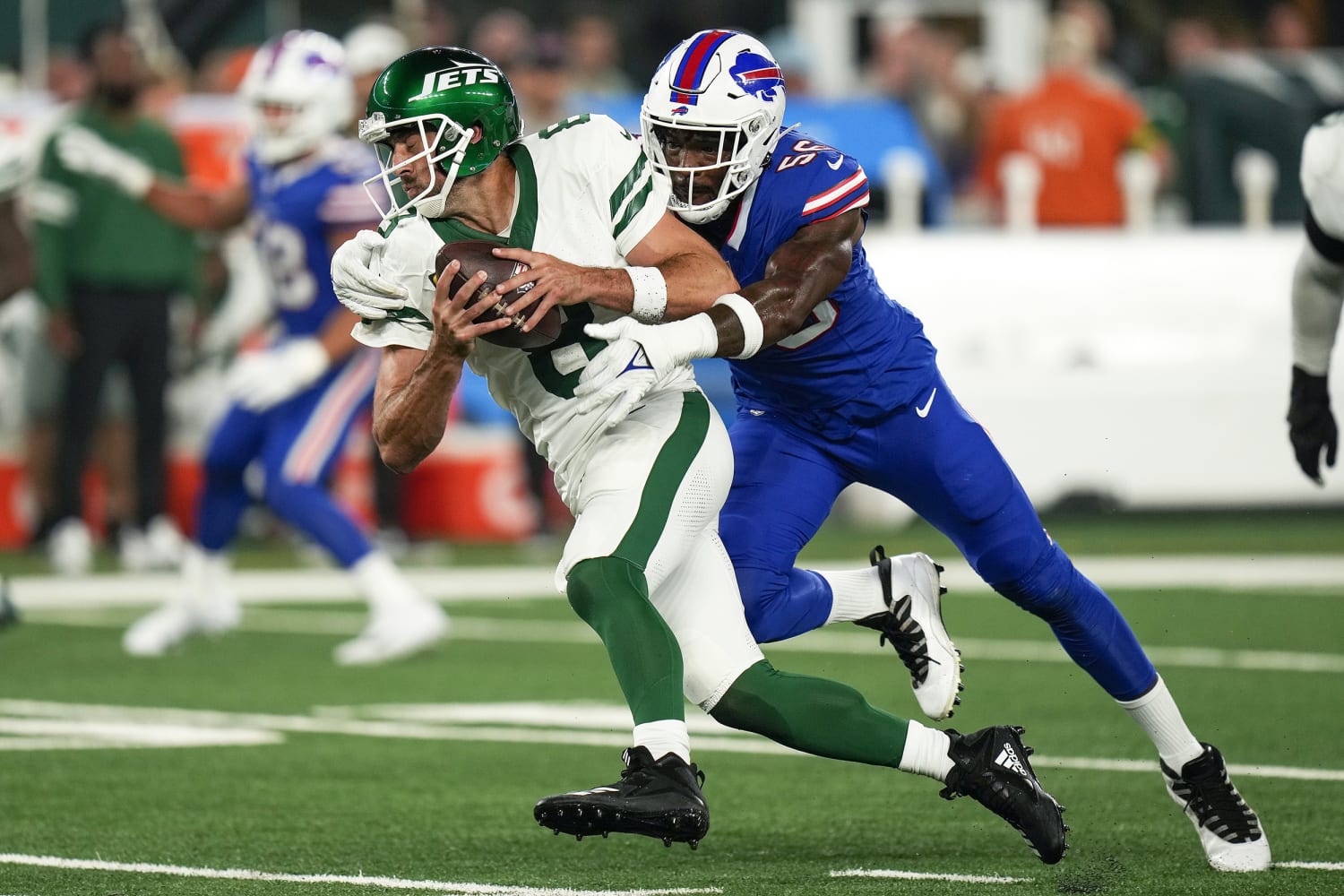 The much-hyped debut from the New York Jets Future Hall of Fame quarterback Aaron Rodgers' career ended Monday night in New Jersey after a handful of games.
Rodgers was fired Buffalo Bills linebacker Leonard Floyd on New York's first series, and the Green Bay Packers' longtime signal-caller struggled to leave the field at MetLife Stadium in East Rutherford.
He was replaced by former Jets starter Zach Wilsonand was carted off the field with an apparent ankle injury.
"Monday Night Football" cameras showed Rodgers limping into the Jets locker room with a boot on his left foot and lower leg.
X-rays showed that there was no fracture, but the Jets announced he wouldn't play the rest of Monday night.
"We still have a heck of a group," Jets coach Robert Saleh told ESPN. "Obviously Aaron is a big part of it. "But we still have an incredible defense. We have a lot of great guys on offense. We will get this thing done."
Rodgers took four snaps Monday night: Handoff to Running back Breece Hall for a gain of 26 yards; throw an incomplete pass; and draw a 5-yard Bills penalty before the sack.
Rodgers, 39, spent his entire career with the Green Bay Packers. Winning four NFL MVP Awards. He was the MVP of Super Bowl XLV on February 6, 2011, when Green Bay defeated the Pittsburgh Steelers, 31-25.
His arrival with the Jets was celebrated by long-suffering Gang Green fans who hoped he could turn the franchise around.
This is a developing story. Please check back for updates.