Air quality drops in parts of the US as wildfires rage in Canada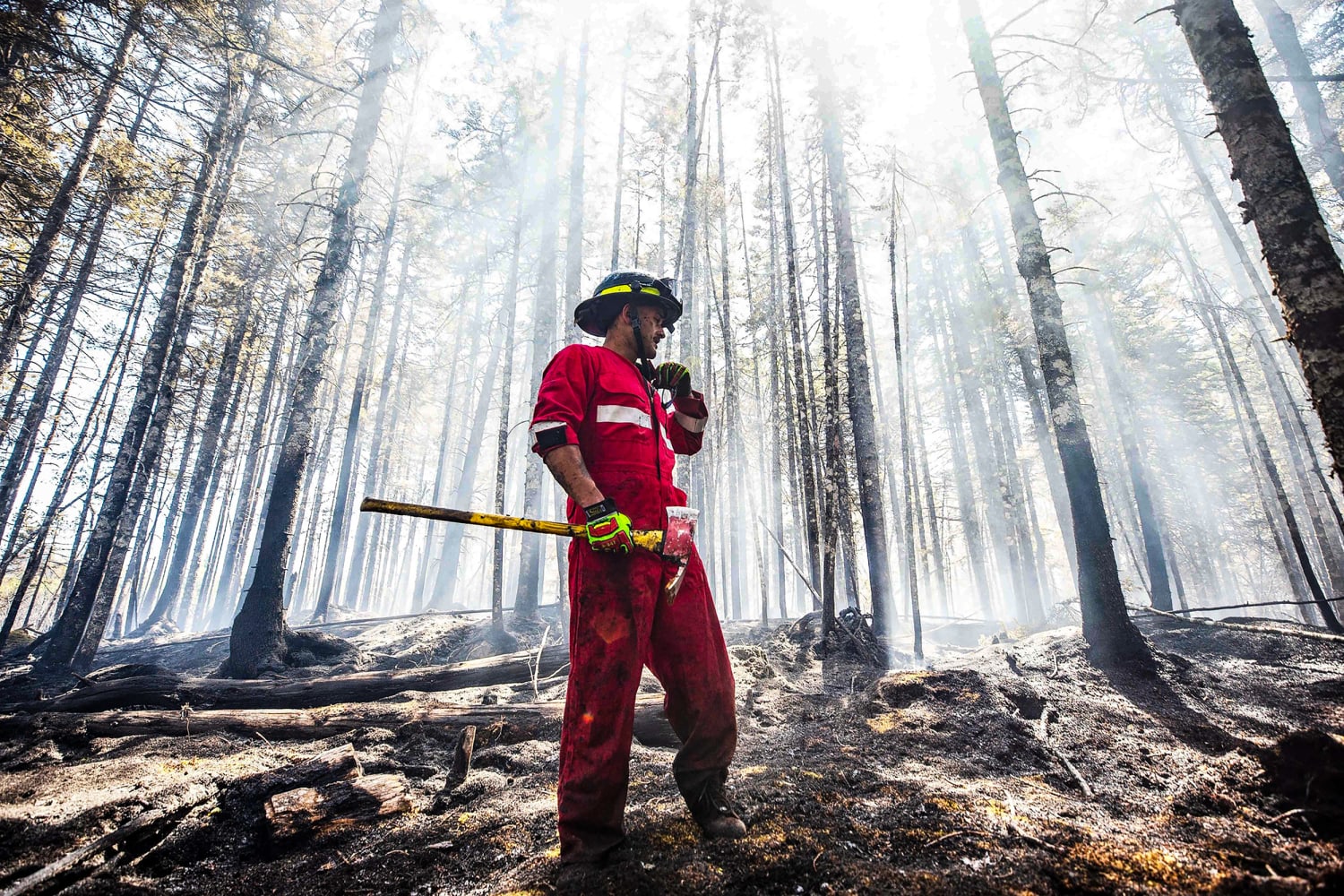 In recent days, smoke from the fires has drifted across the northeastern United States and spread across the Midwest. Warnings of increased levels of air pollution have been issued in all regions, particularly for "sensitive groups" which include children, older adults and people with asthma and other pre-existing respiratory conditions.
Air pollution from wildfire smoke has become a significant health concern in the United States and is only getting worse. Stanford University researchers found that the number of people who experienced unhealthy air quality for at least a day due to smoke is increasing increased 27-fold over the past decade.
Small particles in smoke, less than 2.5 microns in diameter – about 4% the diameter of an average human hair – are of particular concern to air quality researchers.
"These are particles that are small enough to be inhaled and can cause cardiovascular problems," said Brett Palm, a scientist at the National Center for Atmospheric Research in Boulder, Colorado.
Exposure to this type of pollution can cause inflammation and weaken the immune system, especially if the tiny particles enter the lungs and enter the bloodstream. Particle pollution can increase the risk Asthma, lung cancer or other chronic lung diseasesespecially in vulnerable groups such as the elderly, pregnant people, infants and children.
Smoke pollution from wildfires could increase risk of respiratory disease. increases from COVID-19 And flu have also been associated with wildfire smoke.
Palm said the situation in the Midwest highlights the longer-term risks of wildfires, especially as climate change creates warmer, drier conditions that make those fires more likely to occur — and more severe when they do occur.
"Over the past decade, these fires have increased and are having increasing impacts not only where the fires originate but also far downwind," he said.
The US Environmental Protection Agency maintains one, along with partner agencies such as the National Oceanic and Atmospheric Administration and NASA interactive map with air quality data called AirNow This allows users to see the locations of active fires and assess local conditions and risks.