All Mythic+ Affixies in WoW Dragonflight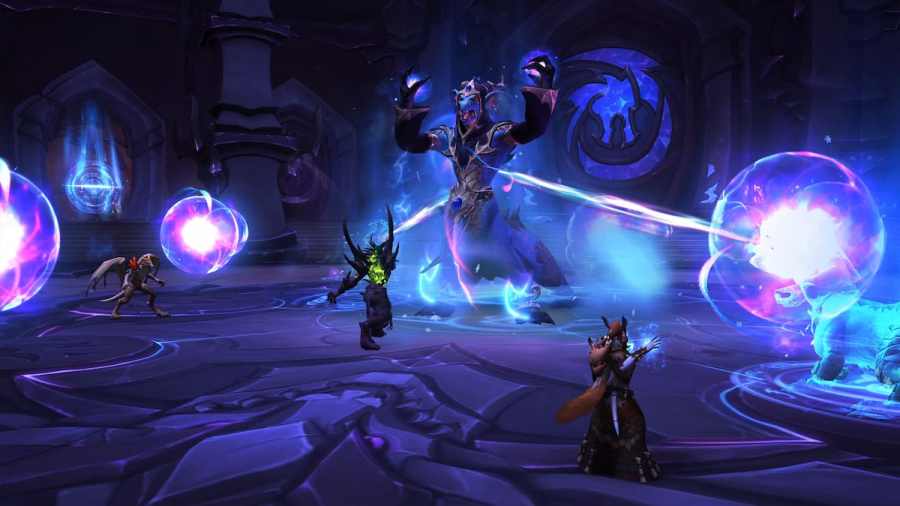 Image via Blizzard
Mythic+ is difficult for its content alone, but it's their affixes that usually decide whether or not a group will beat the timer. There are a lot of of affixes in Mythic+ and even more combinations of three out of four together. Here are all the affixes attached to Mythic+ in WoW Dragonflight.
Any Mythic+ affix in WoW Dragonflight
Each affix on this list can be active with any of the others, often creating difficult Mythic+ conditions to get through.
thundering – Enemies have 5% more health. Occasionally gain a debuff that can stun you if you don't use it properly
Terrible – If not in full health, you will take increasing damage (DoT) over time until you are fully healed
demolition – When non-bosses die, they explode and deal stacking DoT damage over 4 seconds
Tyrannical – Bosses have 30% more health and deal 15% more damage. Boss spawns also receive 15% more damage
attached – Non-bosses have 20% more health and deal 30% more damage
romp – Non-bosses get enraged when they reach 30% health and deal 50% more damage until death
quake – Periodically gain an Earthly debuff that can interrupt spellcasting and deal damage when too close to teammates
Storm – Random hurricanes will spawn during battle
blood red – When an enemy dies, they drop a puddle that heals their allies and damages players
Explosive – Orbs appear in battle, which will cause damage after some time if not destroyed
Related: How to get a spark of ingenuity in WoW Dragonflight
Volcanic – Flames appear at the feet of ranged players during battle
mischievous – Unholy minions spawn when non-bosses are killed. They target random players
necrotic – Enemy melee attacks apply a stacking debuff that deals DoT and reduces healing
Strengthening – When a non-boss dies, their allies gain a temporary health and damage buff
teeming – More non-boss enemies will be in the dungeon
Inspiring – Some non-bosses have an aura that increases the power of their allies
Shy – Enemies careless about tank threat
infested – Some non-bosses have a Spawn of G'huun on them
Proudly – Killing non-bosses eventually spawns a manifestation of pride. Significantly increases a player's power on kill.
To harvest – Non-bosses become empowered and continue their attack even after death
Run over – Overheal is converted to a heal absorption effect
encrypted – Enemies have relics that grant buffs when destroyed based on the order they were destroyed
beguiling – Azshara's emissaries are present throughout the dungeon
awakened – There are portals to Ny'alotha in the dungeon. Each portal contains minions of N'Zoth that must be defeated or they will be present during the final boss
encased – Nathreizm Dreadlords are disguised throughout the dungeon. Receive rewards when you defeat them
tormented – Servants of the Jailer exist in the dungeon. Killing them grants buffs. If they don't get killed, the final boss will be buffed instead
As hell – Legion Fire can be found near bosses in the dungeon. Activating a bonfire or attacking the boss triggers a Legion invasion.
For more useful guides and information on WoW Dragonflight, check out our guide on how Mythic+ works in WoW Dragonflight right here at Pro Game Guides.
https://progameguides.com/wow/all-mythic-affixies-in-wow-dragonflight/ All Mythic+ Affixies in WoW Dragonflight