All spot locations in Spongebob Cosmic Shake
Every die-hard SpongeBob SquarePants fan can tell you all about Plankton's pet amoeba Spot. He's small, green, and has one eye, just like his handler. Unfortunately, during the events of The Cosmic Shake, he becomes terrified and retreats to his hiding spots in the game's seven available worlds. Plankton sends you on a journey to find Spot and bring him back for a reward. So we've outlined all of Spot's hideouts below!
Location of the Jellyfish Fields in the Wild West
When you are in Wild West Jellyfish Fields, you should specifically go to the fifth checkpoint, Cacteen Hills. Once here you should head past the checkpoint towards the cactus sign to the left of a bridge. After passing this sign you will see a trampoline that you want to use to reach a platform. Spot is waiting for you here.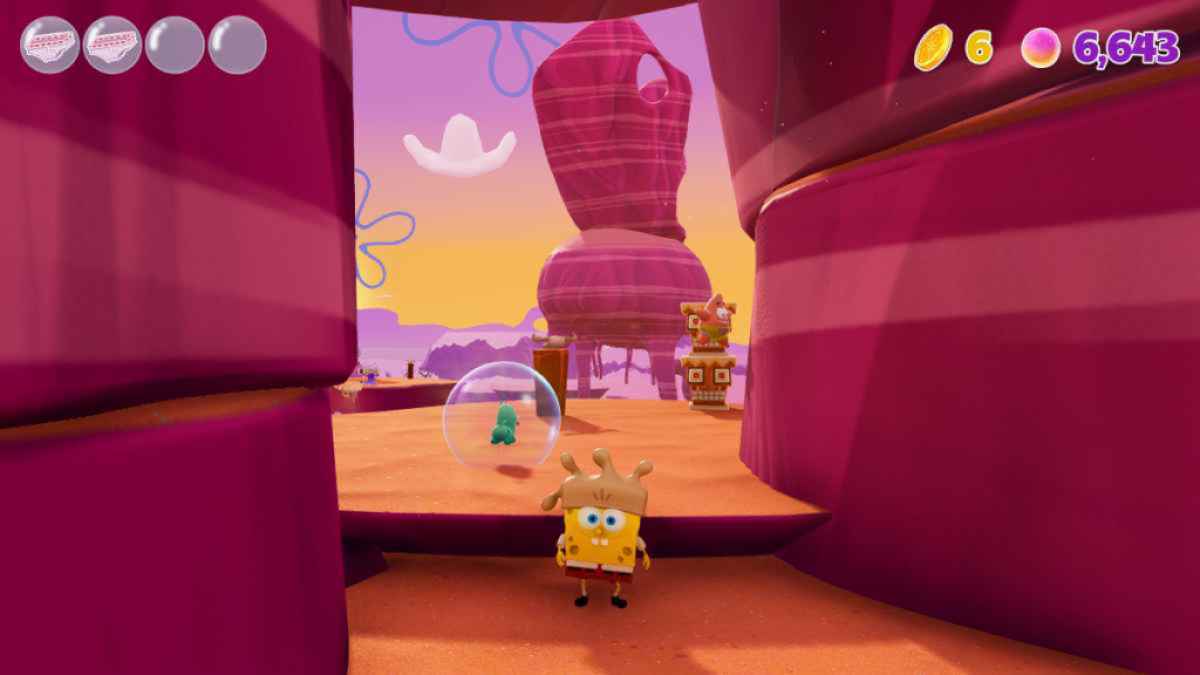 Karate Downtown Bikini Bottom Spot location
When you arrive at Karate Downtown Bikini Bottom, you should head to the second checkpoint, Backlot. To the left of the checkpoint is an orange trailer that you can climb. From this trailer, you should jump to the blue trailer right next to it. When you're at the top of the blue trailer, you'll see a platform path that will take you straight to Spot.
Related: Spongebob SquarePants Cosmic Shake Release Date, Gameplay, Trailer and More!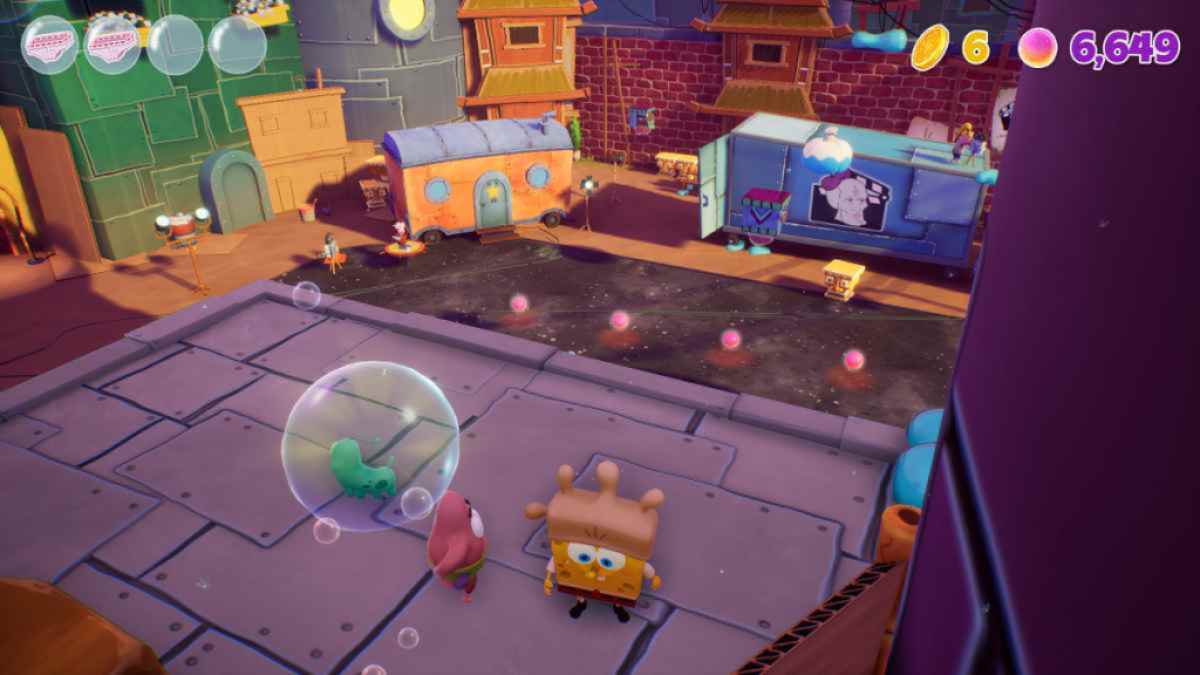 Location of Pirate Goo Lagoon site
If you are looking for Spot in Pirate Goo Lagoon, you should go to the sixth checkpoint, Shipwreck Treasure. You should continue past this checkpoint until you come across a ship with several crates on it. As you get on the boat you will find it tilting towards your weight. Knowing this, you should tilt the front of the boat down just far enough to get under a crate with a surfboard underneath. You can use this surfboard to surf to a ship mast that Spot is hanging on.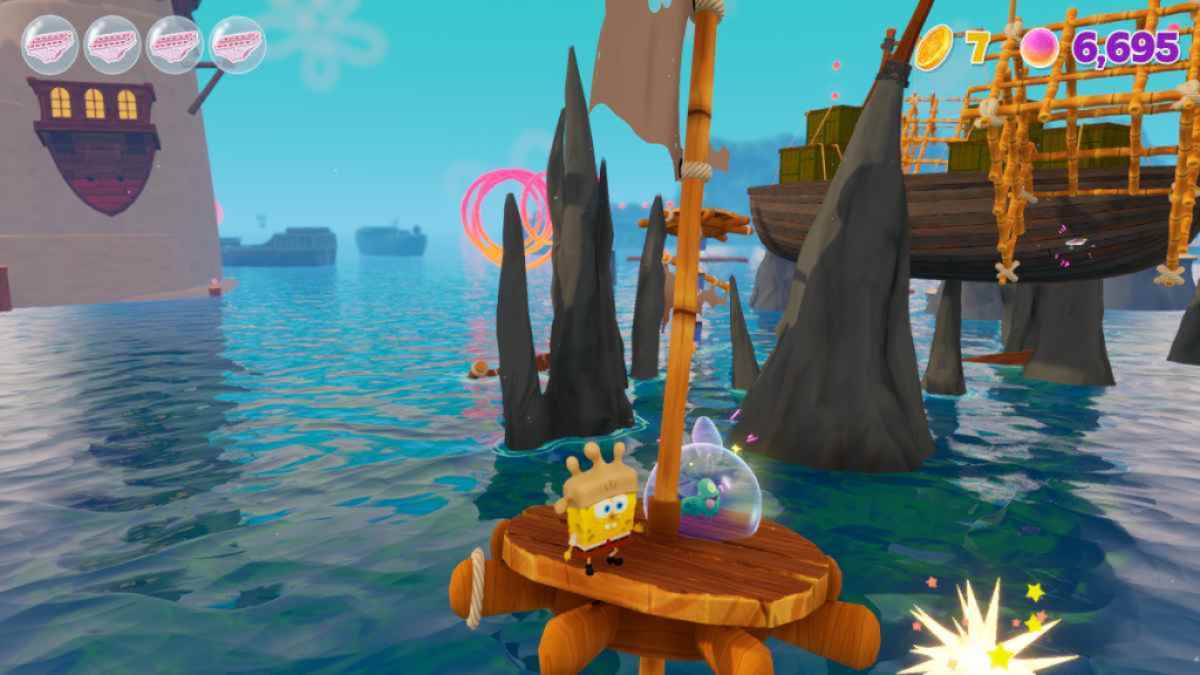 Halloween Rock Bottom Spot Location
Here you should go to the second checkpoint, Kandyville. Once you're at this checkpoint, all you have to do is turn around and continue past the checkpoint and towards a trampoline. You can use this trampoline to reach the platform where Spot is waiting.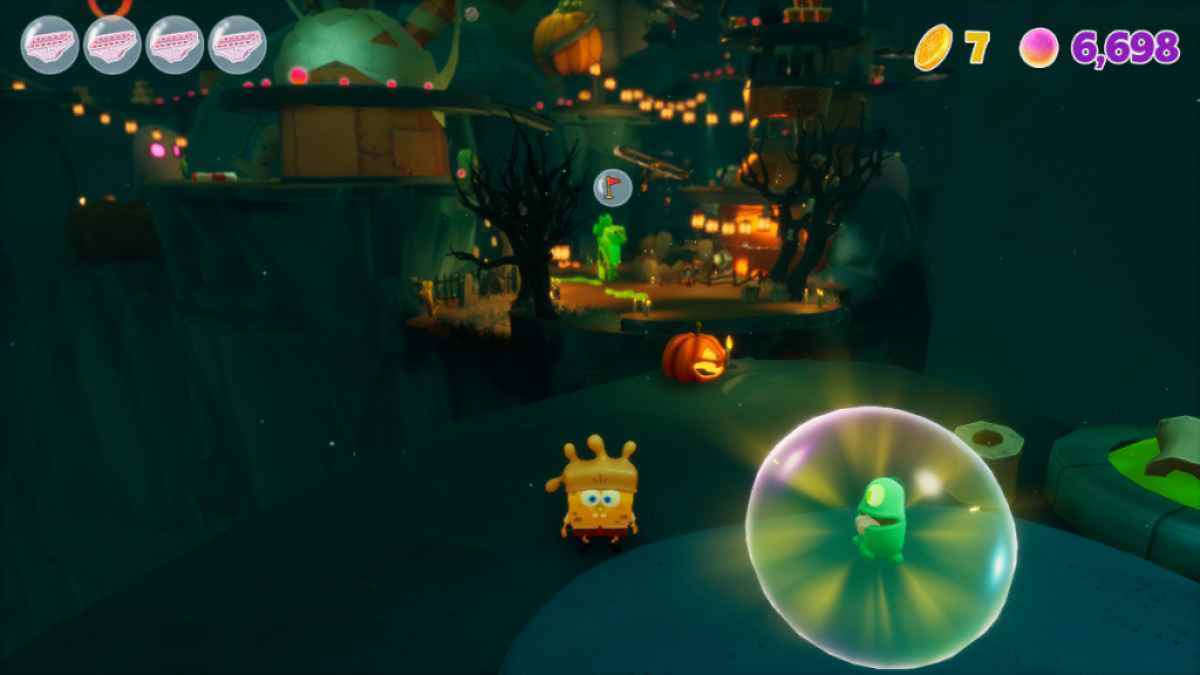 Site of the prehistoric seaweed forest
This spot location is the easiest of them all. All you have to do is go to the penultimate checkpoint, the Cave Painting Cave, and turn around. Spot will be waiting for you right there.
Related: Minecraft Spongebob DLC – price, content, trailer and possible release date
Site of the medieval sulfur fields
In this world, you should go to the sixth checkpoint, Meanderson River, if you want to find Spot. Eventually, getting past this checkpoint will take you to the other side of the river, where you can then turn left or right. If you turn right you'll see a couple of karate kick balloons leading you to a cliff. If you look around from here you will see some platforms and a surfboard that will lead you to a patient spot.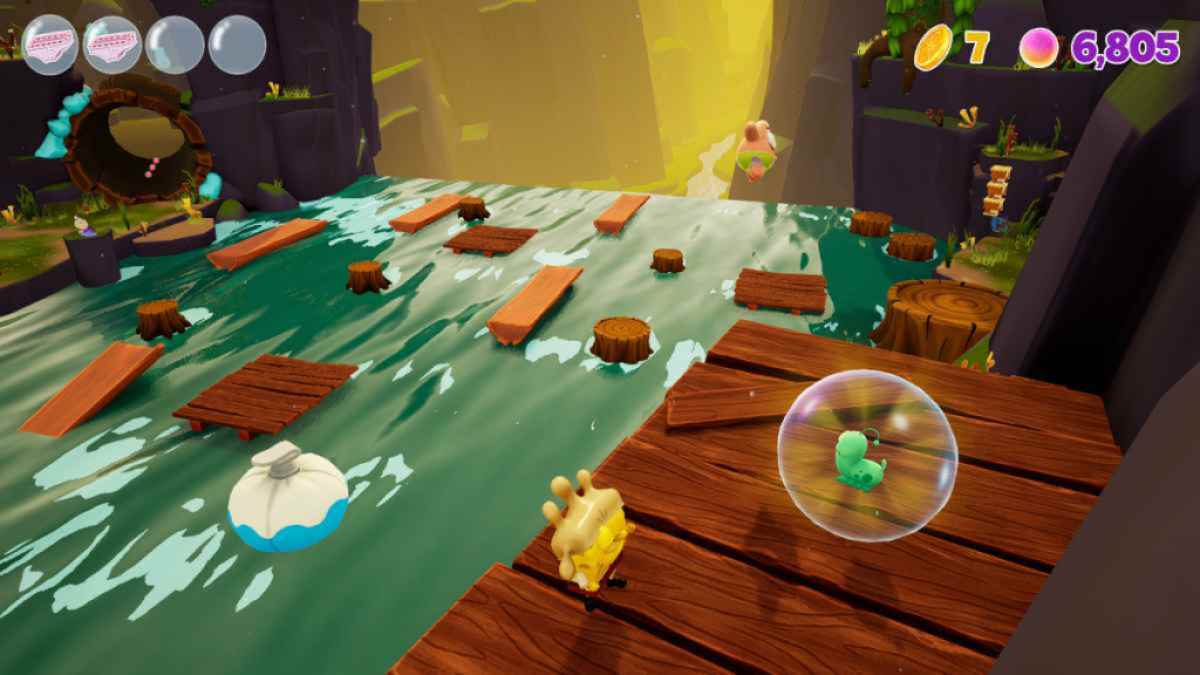 Jelly Glove World Spot location
Spot's location in Jelly Glove World is almost as easy as his location in the prehistoric kelp forest. You should go to the fifth checkpoint, Central Plaza, and find the Glove World Theater. If you go behind the ticket office, you will find Spot in front of the theater doors.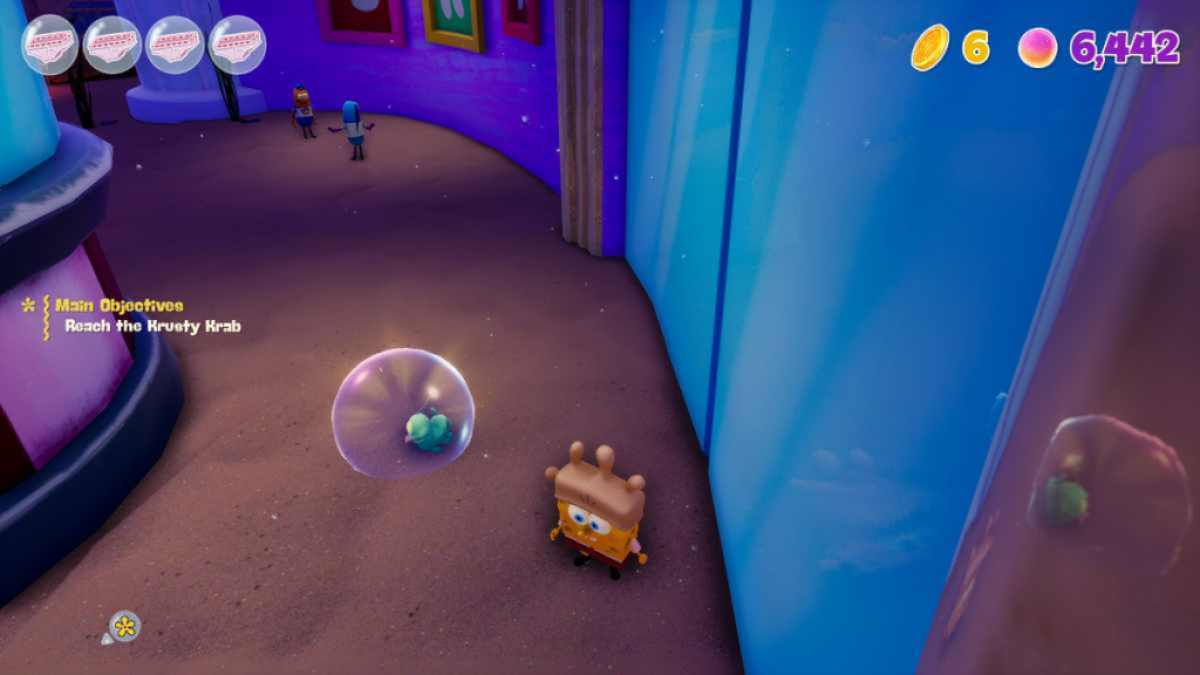 For more Spongebob Cosmic Shake Trophies, see All SpongeBob Cosmic Shake Trophies and How to Complete Them in the Pro Game Guides.
https://progameguides.com/spongebob-squarepants-the-cosmic-shake/all-spot-locations-in-spongebob-cosmic-shake/ All spot locations in Spongebob Cosmic Shake