All the lost marble locations in Queen's Gate in Tiny Tina's Wonderlands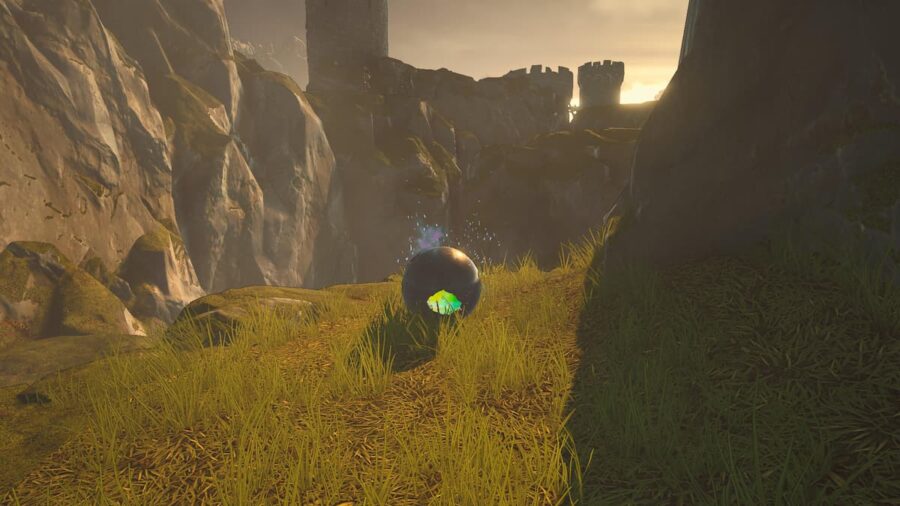 Screenshot of Pro Game Guides
Lost Marbles are one of many types of collectibles in Tiny Tina's Wonderlands. Players can find these hidden items scattered around the map and are usually rewarded with a cosmetic item as a bonus. There are a total of two lost marbles in Queen's Gate, which you can find by following the guide below.
Lost Marble Sites
Lost Marble #1
The first Lost Marble is in the upper left corner of the map. This area is most easily accessible after completing the main story mission in Queen's Gate. After that, players can return to this location and enter the structure's gate to find the marble. It's guarded by a Frost Arrow Trap, so players should be careful when approaching it.
Related: What do the lucky dice do in Tiny Tina's Wonderlands?
Lost Marble #2
The last marble lost is on the side of the map opposite the first marble. In the upper right area of ​​Queen's Gate, players will find an area full of goblin-like enemies. The Lost Marble is on the edge of a cliff at the end of this spiral area.
Interested in collectibles in Tiny Tina's Wonderlands and want to read more? Check out all Lucky Dice locations in Snoring Valley in Tiny Tina's Wonderlands in Pro Game Guides!
https://progameguides.com/tiny-tinas-wonderlands/all-lost-marble-locations-in-queens-gate-in-tiny-tinas-wonderlands/ All the lost marble locations in Queen's Gate in Tiny Tina's Wonderlands