Games
All ways to die in Sims 4 and how to trigger them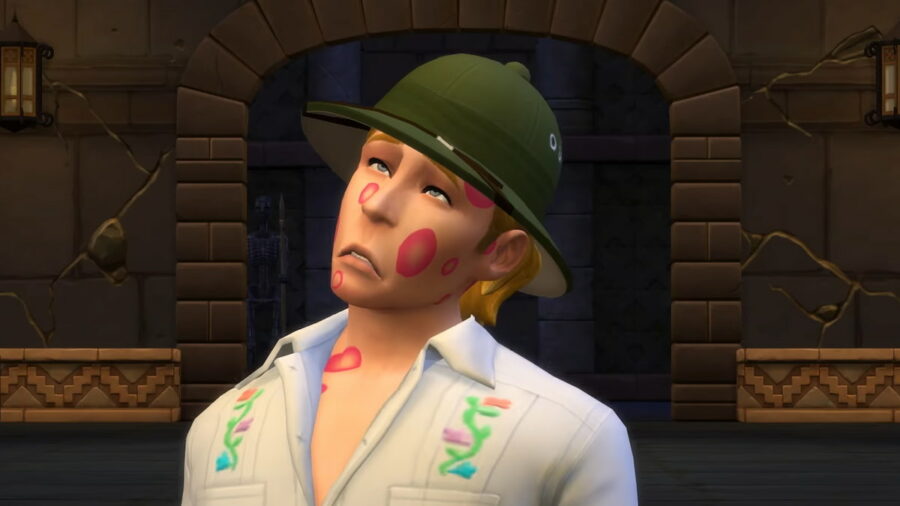 Image via Electronic Arts
There are many different ways for players to bring the Grim Reaper around in The Sims 4. Of course, it only arrives if a Sim has died on the current lot, but there are many ways to achieve death. We'll go through every type of death Sims can experience and how to bring it about.
Related: Sims 4 My Wedding Stories Wedding Cake Guide
death by natural elements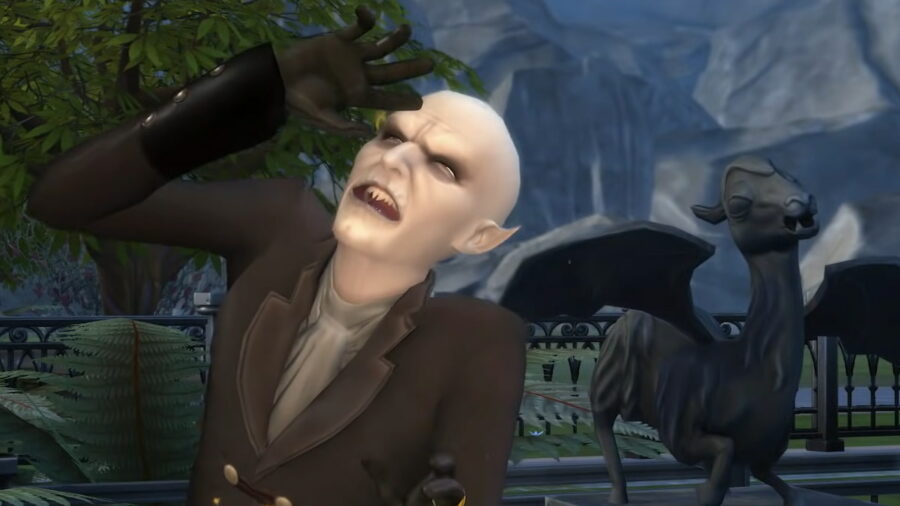 death by fire – Any Sim standing in a fire long enough can die. The easiest way to do this is to start a fire in a fireplace or campfire and play with the fire, or cook in the kitchen with a low cooking skill. Once the room catches fire, the Sim can quickly die from fire as long as they don't leave the room or put out the fire.
death by drowning – One of the most famous and easiest ways to kill Sims is by drowning. While previous iterations of the game only required the player to remove the ladder from the pool after their Sim started swimming, Sims 4 also requires the player to enclose the pool with walls or fences. Either way, once trapped in the pool, the Sim will swim to their death.
death by electrocution – Electrocution is one of the types of death that are harder to cause. If a Sim repairs broken items when they are under 5th skill level, there is a chance the character will be singed or seriously fried, but this needs to be done twice to kill them. For a better chance, try fixing an electronic item with a puddle on the ground in front of the item. With the Seasons expansion pack, this can also happen if a Sim stands out in a thunderstorm.
death by sunlight – Added by The Sims 4 Vampires expansion, this is one of the easier deaths to cause. Just bring a vampire simulation outside during the day. After their energy bar is completely used up, they will turn to dust in the sun.
death by poison – This death was added by The Sims 4 Jungle Adventures expansion. Sims can slowly become poisoned to death during their adventures if they are hit by a spider, swarm of bees, poison dart, scorpion, or poison gas. While it can kill Sims, they can also cure the poisoning by checking the bone pile in the temple and asking the locals for an antidote.
death by freezing – Added by The Sims 4 Seasons expansion pack, players can kill their Sims by leaving them out in the cold without the proper clothing. This is of course the slowest way as they turn blue and eventually crystallize over the course of five hours of gameplay. Wetting the sim beforehand can speed up the process.
death from overheating – Last but not least, in the case of deaths from natural elements, this has also been added through the Seasons expansion pack. To achieve this type of death, dress the Sim in winter clothes in the summer and/or constantly tell them to warm themselves by a fireplace. Players can also turn up the heat in the Sim's home or do all of this around a heat wave.
Related: Sims 4: How to become a mermaid and turn back
death by objects
Death by Murphy Bed – Added by the Tiny Living Stuff pack, this death is caused by owning and regularly using a Murphy bed. This is not very likely, but the Sim can be crushed by the Murphy bed simply by sleeping in it or putting the bed down many times. Eventually, a malfunction may occur.
Death by wishing well – Players with the Romantic Garden Stuff Pack can kill Sims using the Wishing Well. While uncommon, Sims desiring eternal youth can die and become immortal as a ghost.
Death from research engine exhaustion – Players with the Discovery University expansion can cause their Sims to put too much knowledge into the research engine and become exhausted. If they continue their activities, it will kill the sim through brain drain.
death by steam – Death by Steam was added to the game via The Sims 4 Spa Day expansion. Players simply have to leave their Sim in the sauna for too long. Once the Sim has received the Supreme Steaming Moodlet, take them back to the Sauna.
Death by Cow Plant – Cowplants, the mysterious carnivorous plants that Sims can tend to in The Sims series, are dangerous possessions. When the Cowplant grows into an adult, it can eat Sims if it gets hungry enough. Sims usually need to be eaten by a cowplant twice in a row to die, but it can happen randomly if players aren't looking for the cowplant's cake bait tongue.
Killed by puffer fish – This death was added by the City Living explanation pack. Sims who cook an Inferior Puffer Nigiri will have a 50% chance of being poisoned after consuming it. This can kill Sims, especially if they are already in a bad mood.
Death from rabid rodent fever – Added by the My First Pet Stuff pack, players can give their Sims Rabid Rodent Fever through rodent bites. In order to make the rodents bite the sim, they must become enemies with their pet and not clean the cage. Once caught, Sims have three days to cure the disease.
death by physical failure
death by laughter – While laughter is good for the body, too much can cause Sims to die. For this emotional death, players must take their Sim from playful to hysterical. To do this, players can get their Sim to watch comedy, make jokes, take a bubble bath, and/or read comedy books until they reach the hysterical state.
death by embarrassment – Dying of embarrassment is one of the harder ways for a Sim to die. Sims can be embarrassed when their bladder fails, meeting another Sim in the bathroom, walking around in public with low hygiene, having an awkward conversation, practicing instruments with other low-skill Sims, or being turned down during a proposal. Players must try their best to keep embarrassing their Sim until they reach the shameful mood.
Death by cardiac explosion – Sims can die from a heart burst if they stay angry for too long. Sims with the Hothead trait get angry much faster, but engaging in mean social interactions, getting into fights, looking at angry paintings or sculptures, or eating anger-induced food can level up the Sim.
death from starvation – Another of the easiest ways to kill a Sim is to stop them from eating. If a Sim does not eat in-game within 48 hours of being hungry, they will gain the Gluttonous moodlet. Wait another 24 hours in game to kill the starving sim.
death from overexertion – Overexertion is a more common way of dying in older Sims, but every Sim has their limitations. In order to cause this type of death, players must get their Sim to do tedious jobs, such as: Overexertion is the next Moodlet step after Dangerously Tired.
death by old age – While this is the slowest death in the game, players can achieve an old age death simply by waiting the clock. Avoid all other deaths to reach elder life, and then wait for them to live their full lifespan.
Find more Sims 4 content here Which Sims 4 expansion packs are worthwhile? on Pro Game Guides.
https://progameguides.com/sims-4/all-ways-to-die-in-sims-4-how-to-trigger-them/ All ways to die in Sims 4 and how to trigger them