All Weapon Nerd Nekomata Relic Request Locations in Ghostwire: Tokyo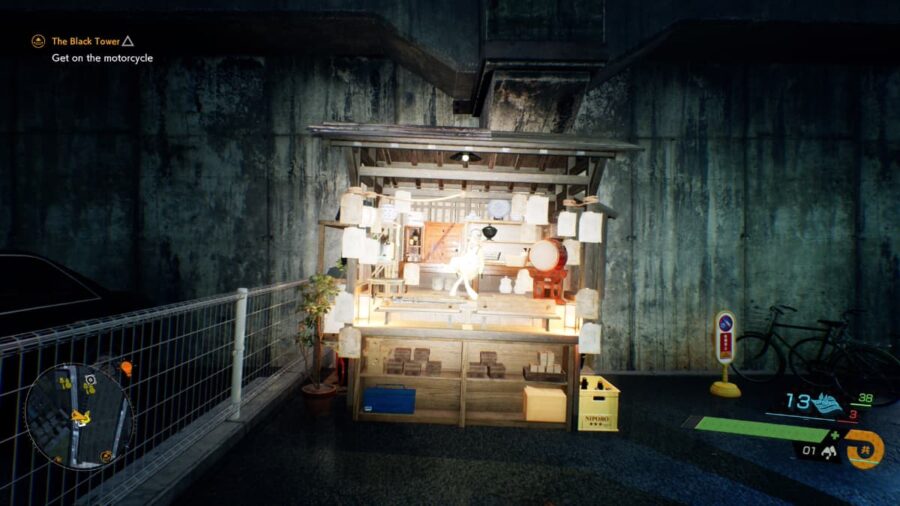 Screenshot of Pro Game Guides
Visitor-infested Shibuya in Ghostwire: Tokyo has some interesting cat traders called Nekomata. Nekomata search for ancient relics in Shibuya. Finding the items will earn you bonus rewards and Meida, the game's currency. Below are all the locations where you can find Weapon Nerd Nekomata Relics in Ghostwire: Tokyo.
Weapon Nerd Nekomata is northeast of Noto Shrine and wants the following relics.
| relics | Reward (Meida) |
| --- | --- |
| Ame-no-Habakiri (replica) | 12,000 |
| Japanese sword | 16,500 |
| Naoe Kanetsugu's Kabuto | 17,900 |
| shuriken | 50,000 |
| jitte | 5,600 |
By finding these relics and selling them to the Nekomata in certain increments, you'll earn bonus rewards that will net you additional outfits and more. The bonus rewards are the following:
| inquiries needed | bonus reward |
| --- | --- |
| Complete two requests | Exposure Talisman x2 |
| Complete four requests | Outfit: safari hat |
| Complete all requests | Outfit: T-shirt with RIOT DIVISION logo |
Related: All Occult Nekomata Relic Requisition Locations in Ghostwire: Tokyo
Where to find all Weapon Nerd Nekomata Relic Requests in Ghostwire: Tokyo
Where to find the relic Ame-no-Habakiri (replica).
Enter the Hitani Shrine and look to the right. You can find the relic on top of a wooden unit.
Related: All of the Playful Nekomata relic request locations in Ghostwire: Tokyo
Where can I find a Japanese sword relic?
To get this relic, you need to enter a construction site. There is a side mission at the entrance that you don't have to complete in order to acquire this relic, but you're in the right place when you see it. Enter from the entrance and follow the path until you reach the back wall. Go left and climb up the metal plates. Then climb up the slabs on your right.
Where can I find Naoe Kanetsugu's Kabuto relic?
Northwest of Kirigaoka Shrine, in a building with a Nekomata shop outside, is the relic.
Where can I find shuriken relics?
Head east from Toyoi Shrine and follow the road until you meet the main road. You need to climb onto the roof indicated by a red square in the image above. It's the sloping roof in front of the billboard roof. Once you're on the roof, you'll find the relic.
Where can I find the Jitte relic?
This relic can be found in a garage in a gas station. You have to crouch under a shutter to gain access. Open the toolbox and you will find it.
For more Ghostwire: Tokyo guides, check out Pro Game Guides!
https://progameguides.com/ghostwire-tokyo/all-weapon-nerd-nekomata-relic-request-locations-in-ghostwire-tokyo/ All Weapon Nerd Nekomata Relic Request Locations in Ghostwire: Tokyo