Almost 1,000 Rohingya refugees arrive in Indonesia by boat in a week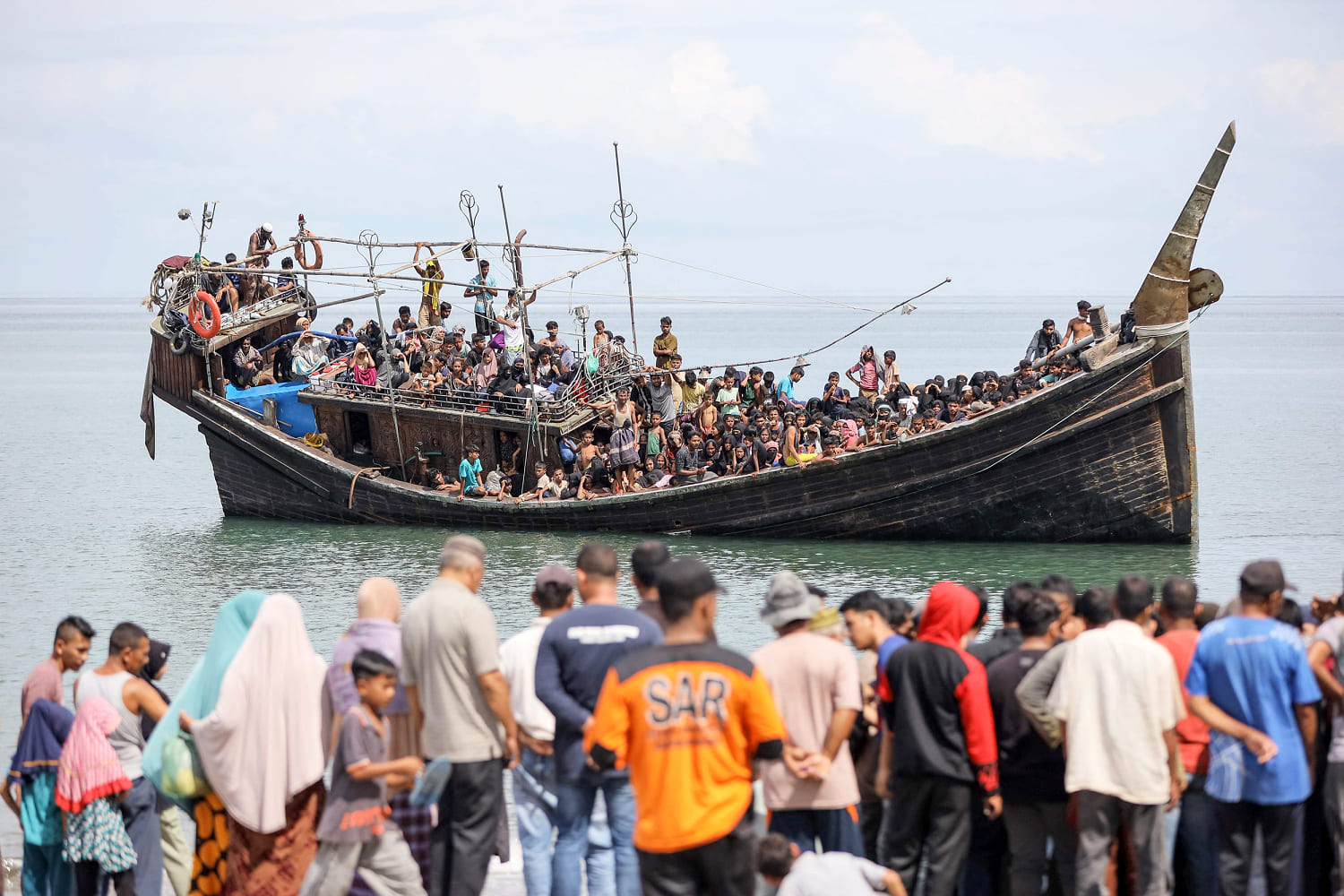 LHOKSEUMAWE, Indonesia (AP) — Nearly 1,000 Rohingya Muslims from Myanmar have arrived by boat in Indonesia's northernmost province of Aceh in the past six days, officials said Monday.
These included five groups of women and children who were afloat for days. A group of more than 240 people were denied landing twice by residents of Aceh Utara district, raising concerns among human rights organizations. On Sunday morning the group finally landed in the Bireuen district.
"We thank the authorities and local communities who obtained and granted landing permits on their behalf, and hope that this spirit of solidarity and humanity will continue to be extended to refugees in need of assistance and protection," said the UN High Commissioner for refugees said in a statement.
The refugees arriving in Aceh had endured a difficult sea journey. Most of them left refugee camps in Bangladesh, where more than 700,000 people fled after a crackdown by the Myanmar army in August 2017. Myanmar security forces are accused of mass rapes, killings and the burning of thousands of Rohingya homes.
Most refugees tried to reach Malaysia, but many ended up in Indonesia along the way.
"The thwarted landing of hundreds of Rohingya refugees is a major step backwards for Indonesia, where communities have previously shown generosity and humanity toward those seeking safety after dangerous boat journeys," said Usman Hamid, executive director of Amnesty International Indonesia.
The Indonesian Foreign Ministry said it is not a party to the 1951 Refugee Convention and has neither the obligation nor the capacity to accept refugees.
"The accommodation was solely for humanitarian reasons. Ironically, many parties to the convention have actually closed their doors and even implemented pushback policies towards the refugees," Lalu Muhamad Iqbal, the ministry's spokesman, said in a statement.
He said Indonesia's kindness in providing emergency shelter was widely exploited by people smugglers looking for financial gain without concern for the risks faced by refugees, especially vulnerable groups such as women and children .