Another day of unhealthy air in parts of the US due to smoke from wildfires in Canada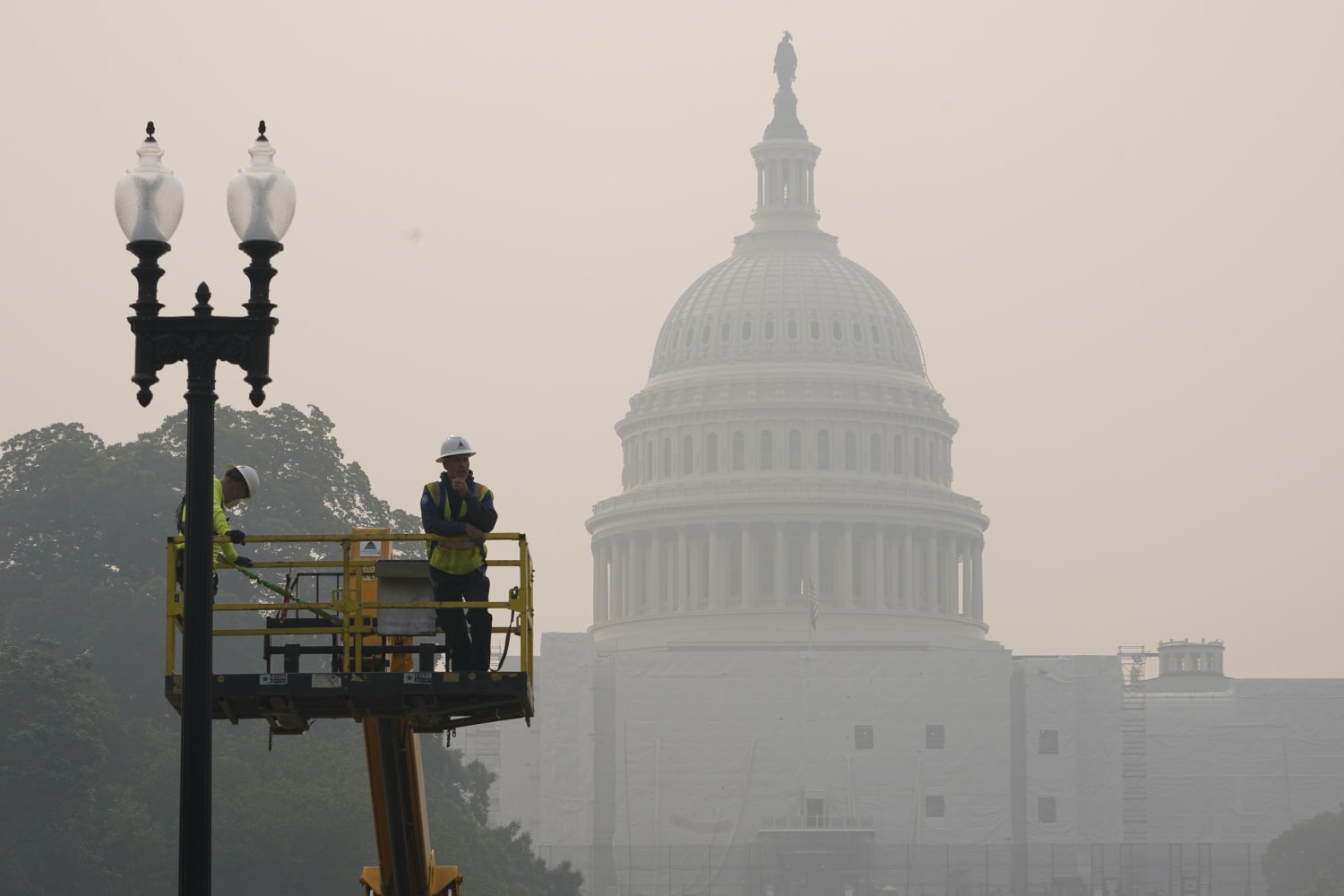 Another day of unhealthy air was forecast for parts of the US on Friday as smoke from wildfires in Canada continued to be carried south by winds, but some improvement is seen.
New York City was blanketed in an eerie orange haze that began Tuesday as smoke from wildfires in Canada carried south.
The city of more than 8 million was said this week to be the city with the worst air quality in the world, but it was ranked 15th on a list by the location service early Friday IQAir.com.
Air quality warnings covered most of New York state, as well as Connecticut, New Jersey, all of Pennsylvania and Indiana, and parts of Ohio and Michigan National Weather Service.
"An area of ​​higher low pressure has and will guide smoke from wildfires in Quebec, Ontario and Nova Scotia into parts of the Midwest, Northeast and mid-Atlantic through the weekend," the U.S. Weather Service said Thursday forecast discussion.
More air quality reporting
New York City Mayor Eric Adams had warned vulnerable New Yorkers to stay indoors and warned everyone else to limit their time outside amid the smoke. The weather service said that an air quality warning is in effect in much of the region until Friday.
Other cities including Philadelphia and Washington, DC were also affected. There have also been delays or cancellations of flights due to the conditions.
The city's school district said Philadelphia schools were to work remotely on Friday as a great caution.
Students at public schools in New York City who were scheduled to attend classes on Friday were also switched to distance learning, although a previously scheduled "office day" meant some students would not have attended classes on Friday anyway.
More than 400 wildfires were burning in Canada, which experiences very warm temperatures and dry conditions, according to the Canadian government and US forecasters.
The US and other countries have sent or promised to send firefighters or other assistance to Canada.