At least 100 dead in 6.8 magnitude earthquake in Morocco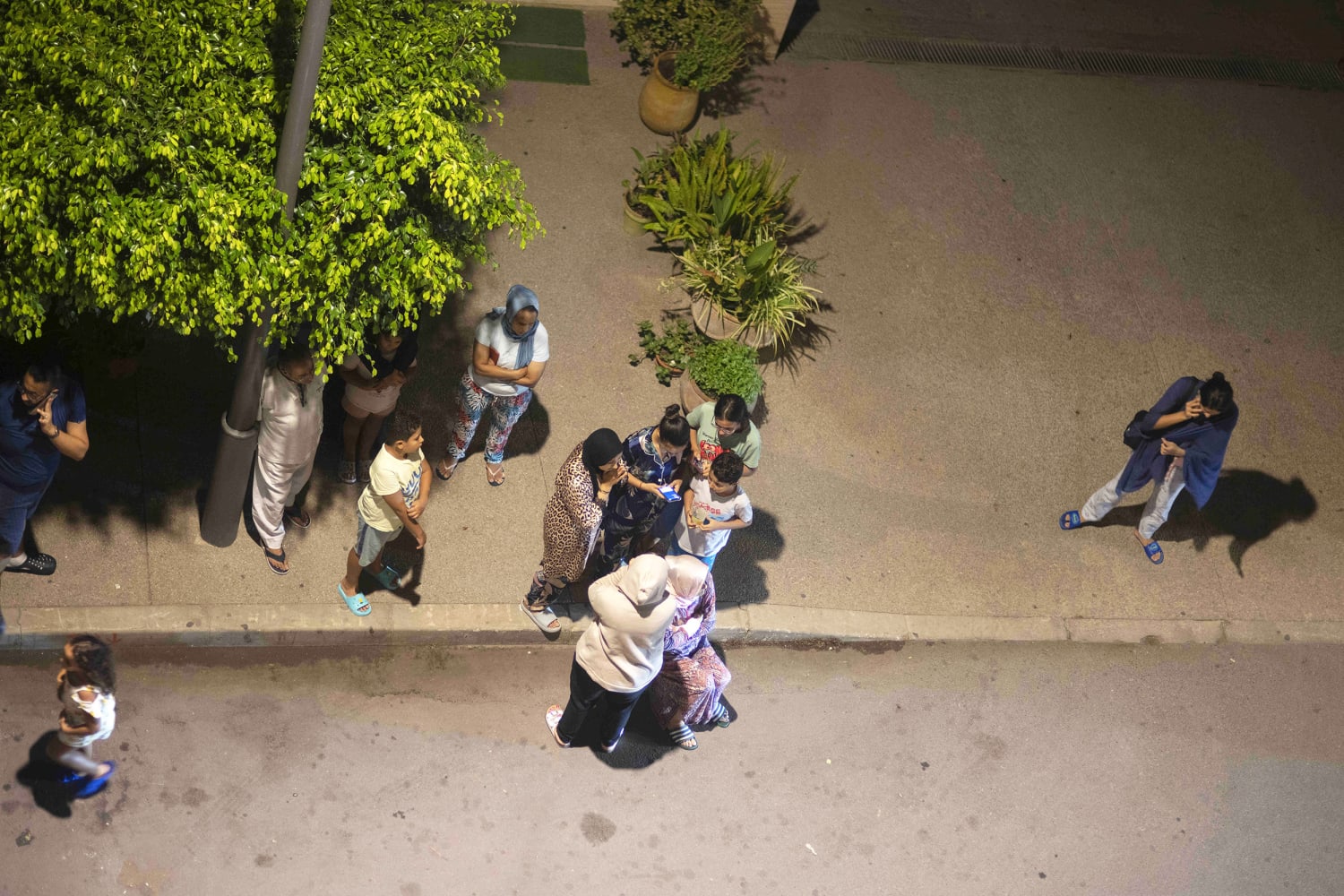 RABAT, Morocco (AP) — The magnitude 6.8 earthquake in Morocco on Friday evening killed at least 100 people, according to the country's armed forces.
An NBC News translation of the Moroccan Armed Forces account on X, the platform formerly known as Twitter, said the account was "initial."
The armed forces also said security was still a priority as strong aftershocks rocked the country.
The powerful earthquake damaged buildings in major cities and spread panic on streets and alleys from the capital Rabat to Marrakech, the county's most visited tourist destination.
The number of injured was unknown.
Moroccans have posted videos showing some buildings reduced to rubble and parts of the famous red walls surrounding the old town in historic Marrakech damaged. Tourists and others posted videos of people evacuating restaurants in the city as club music blared.
According to the US Geological Survey, the quake had a preliminary magnitude of 6.8 when it struck at 11:11 p.m., with shaking lasting several seconds. The Moroccan National Network for Seismic Monitoring and Warning measured a value of 7 on the Richter scale. The US authorities reported an aftershock measuring 4.9 19 minutes later.
Fluctuations in early measurements are common, although any reading would be the strongest in Morocco in years. Although earthquakes are relatively rare in North Africa, a magnitude 5.8 earthquake occurred near Agadir in 1960, killing thousands.
The epicenter of Friday's earthquake was high in the Atlas Mountains, about 70 km south of Marrakesh. It was also close to Toubkal, the highest peak in North Africa, and Oukaimeden, a popular Moroccan ski resort.
According to the USGS, the epicenter was 11 miles below the Earth's surface, while the Moroccan Seismological Agency said it was 5 miles deep.
Neither Moroccan officials nor MAP, Morocco's official news agency, had released any information about casualties or damage as of early Saturday. Government officials typically use the agency to convey information about important matters.