Authorities designate BTK killers as "prime suspects" in unsolved cases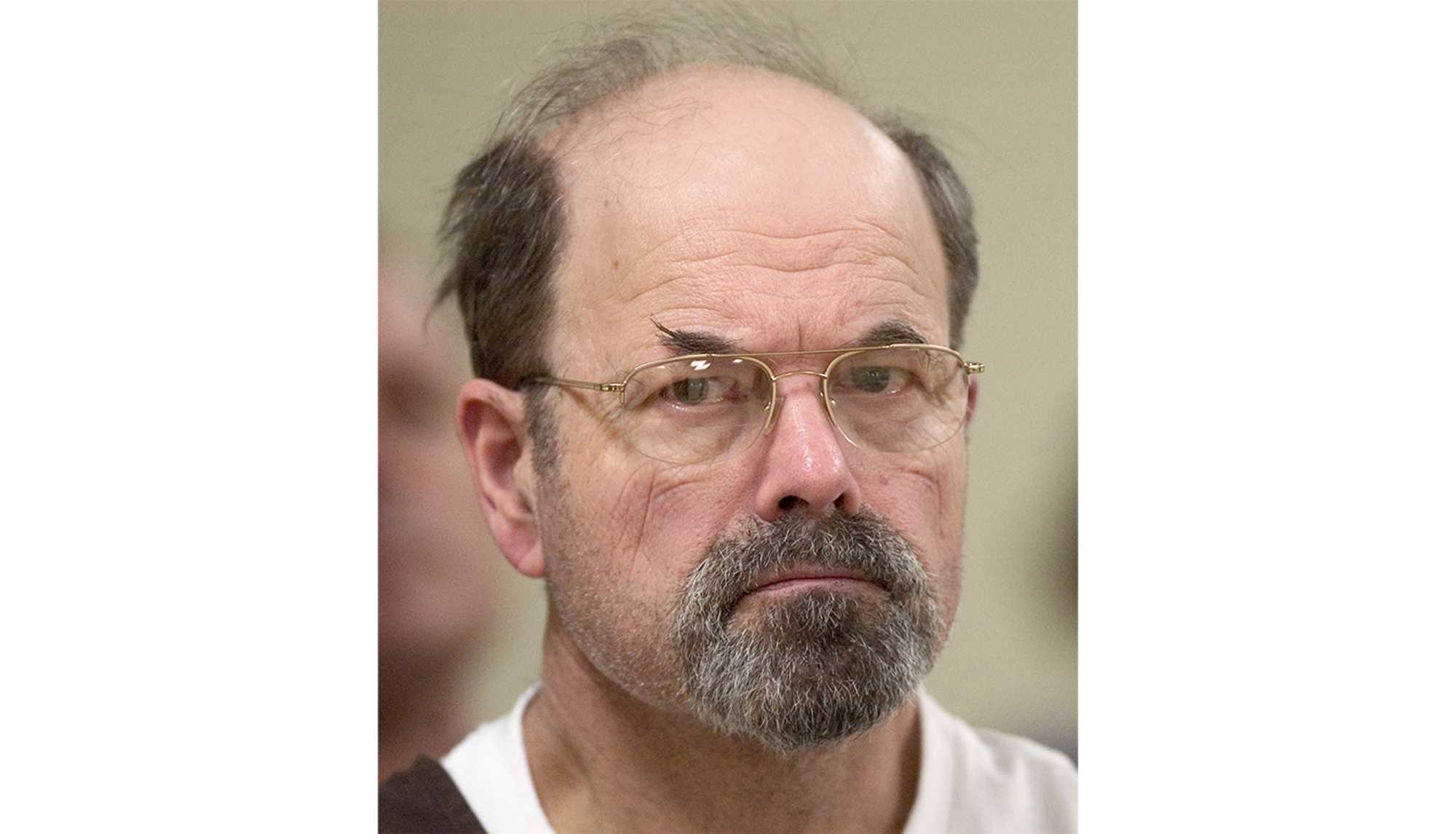 The BTK serial killer has been named the "prime suspect" in two unsolved murders — one in Oklahoma and one in Missouri — prompting authorities to dig near his former Kansas home in Park City this week, authorities said on Tuesday Wednesday Mit.Osage County, Oklahoma, Deputy Sheriff Gary Upton told The Associated Press that the investigation into whether Dennis Rader was responsible for additional crimes coincided with the re-investigation into the disappearance of Cynthia Kinney, a 16-year-old cheerleader in Pawhuska last year year began. The case, which has been repeatedly investigated over the years, was reopened in December. Sheriff Eddie Virden told KAKE-TV that a bank had new security systems installed across from the laundromat where Kinney was last seen. Radar was then a regional installer for ADT, although the sheriff could not confirm that Rader installed the systems. He was also involved with Boy Scouts in the area. Virden said he decided to investigate when he learned Rader had incorporated the phrase "bad laundry day" into his writings. Upton, the deputy sheriff, said the investigation "expanded from there." "We're right across the state line from Kansas and Wichita, his turf. And yes, we followed up the leads based on our investigation and just unwrapped other missing persons. "Persons and murders, unsolved murders that may point to BTK," he said. Upton said Rader was also the prime suspect in the death of 22-year-old Shawna Beth Garber, whose body was discovered in December 1990 in McDonald County, Missouri. An autopsy revealed that she had been raped, strangled and bound with various shackles about two months before her body was found. Her remains were not identified until 2021. Rader was killed from 1974 to 1991 and nicknamed himself BTK – for "bind, torture". and kill. "As a city police inspector in Kansas, he was arrested in February 2005 — a year after he resumed communications with police and the media after years of silence. He resurfaced with a letter to The Wichita Eagle that included photos of a 1986 strangling victim and a photocopy of their missing driver's license. This letter was followed by several other cryptic messages and packages. The case broke after a computer disk sent by the killer was traced to Rader's church, where he once served as president. Rader, now 78, eventually confessed to ten murders in the Wichita area, about 90 miles north of Pawhuska. He was sentenced in August 2005 to ten consecutive life sentences. At the time of the murders, there was no death penalty in Kansas. His earliest possible release date is given for the year 2180. A phone message from the Associated Press seeking comment from the McDonald County Sheriff's Office was not immediately returned Wednesday. Upton declined to say how many other missing persons and murder cases are being reinvestigated, but told the AP Rader could be a suspect in more cases. No information has yet been released about what Tuesday's search found in Park City. Upton described the discoveries in a press release merely as "objects of interest." The press release said the items would be subjected to a thorough scrutiny to determine their potential relevance. Upton said his department is working with the Kansas Bureau of Investigation. Agency spokeswoman Melissa Underwood confirmed a meeting with the sheriff's office regarding the investigation, but said the KBI was not involved in the recent property searches. Phil Bostian, the police chief in the Wichita suburb of Park City, told KAKE-TV that Osage County called them out of courtesy and said they'd asked public works to move some cement and do a little digging. Police there did not immediately respond to a phone call from the AP asking for comment. The Kansas State Board of Indigents' Defense did not immediately respond to a phone message asking if Rader still has an attorney representing him. Rader's daughter, Kerri Rawson, told the Wichita Eagle that she worked with investigators this summer by meeting her father in person and communicating with him for the first time in years. Rawson told Fox News that she believes investigators were looking for items related to the unsolved cases that Rader may have kept and buried on his property under a metal shed he built. The shed and Rader's former home were razed to the ground. Rawson said she also told investigators to check where Rader buried the family dog. She said she hopes investigators can find out if her father is linked to any of those other cases. "I'm still not 100% sure that my father committed other acts at this point," she told the newspaper, adding, "If my father harmed someone else, we need answers."
The BTK serial killer has been named the "prime suspect" in two unsolved murders — one in Oklahoma and one in Missouri — prompting authorities to dig near his former Kansas property in Park City this week, authorities said on Wednesday announced.
Osage County, Oklahoma Undersheriff Gary Upton told The Associated Press that the investigation into whether Dennis Rader was responsible for additional crimes began with the re-investigation into the disappearance of Cynthia Kinney, a 16-year-old cheerleader in Pawhuska, last year. The case, which has been repeatedly investigated over the years, was reopened in December.
Sheriff Eddie Virden told KAKE-TV that a bank had new security systems installed across from the laundromat where Kinney was last seen. Radar was then a regional installer for ADT, although the sheriff could not confirm that Rader installed the systems. He was also involved with the Boy Scouts in the area.
Virden said he decided to investigate when he learned Rader had used the phrase "bad laundry day" in his writings.
Upton, the deputy sheriff, said the investigation "expanded from there" and looked into other unsolved murders and missing persons cases.
"We're right on the other side of the state line from Kansas and Wichita, his turf. And yes, we followed the leads of our investigation and just unearthed other missing persons and murders, unsolved murders that may point to BTK," he said.
Upton said Rader was also the prime suspect in the death of 22-year-old Shawna Beth Garber, whose body was discovered in December 1990 in McDonald County, Missouri. An autopsy revealed that she had been raped, strangled and bound with various shackles about two months before her body was found. Her remains were not identified until 2021.
Rader killed from 1974 to 1991 and nicknamed himself BTK – for "bind, torture and kill".
As a city police inspector in Kansas, he was arrested in February 2005 — a year after he resumed communications with police and the media after years of silence.
He resurfaced with a letter to The Wichita Eagle that included photos of a victim strangled in 1986 and a photocopy of her missing driver's license. This letter was followed by several other cryptic messages and packages. The case broke after a computer disk sent by the killer was traced back to Rader's church, where he once served as president.
Rader, now 78, eventually confessed to 10 murders in the Wichita area, about 90 miles north of Pawhuska.
He was sentenced to ten consecutive life terms in August 2005. At the time of the murders, there was no death penalty in Kansas. The year 2180 is given as the earliest possible date of publication.
A phone message from the Associated Press seeking comment from the McDonald County Sheriff's Office was not immediately returned Wednesday.
Upton declined to say how many other missing persons and murder cases are being re-investigated, but told the AP that Rader could be a suspect in more cases.
No information has yet been released about what Tuesday's search found in Park City. Upton described the discoveries in a press release merely as "objects of interest." The press release said the items would be subjected to a thorough scrutiny to determine their potential relevance.
Upton said his department is working with the Kansas Bureau of Investigation. Agency spokeswoman Melissa Underwood confirmed a meeting with the sheriff's office regarding the investigation, but said the KBI was not involved in the recent property searches.
Phil Bostian, the police chief in the Wichita suburb of Park City, told KAKE-TV that Osage County called them as a courtesy and said they asked the public works to move some cement and do a little digging.
Police there did not immediately respond to a phone call from the AP asking for comment.
The Kansas State Board of Indigents' Defense did not immediately respond to a phone message asking if Rader still had an attorney representing him.
Rader's daughter, Kerri Rawson, told the Wichita Eagle that she worked with investigators this summer by meeting her father in person and communicating with him for the first time in years. Rawson told Fox News that she believes investigators were looking for items related to the unsolved cases that Rader may have kept and buried on his property under a metal shed he built. The shed and Rader's former home were leveled.
Rawson said she also told investigators to check where Rader buried the family dog. She said she hopes investigators can find out if her father is linked to any of those other cases. "I'm still not 100% sure that my father committed other acts at this point," she told the newspaper, adding, "If my father harmed someone else, we need answers."