Awesome Field Day, Joy Mech Fight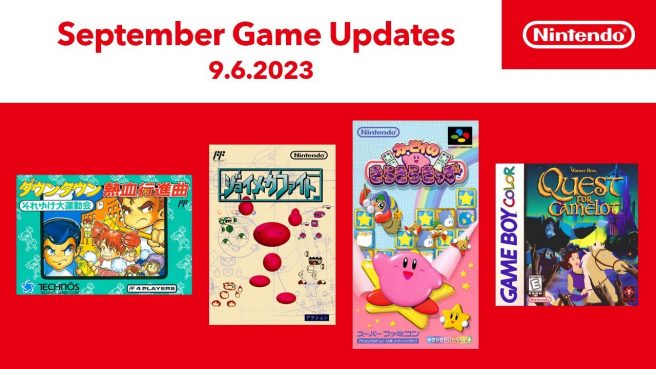 Four more games have just been added Nintendo Switch Onlinemaking Kirby's Star Stacker, Quest for Camelot, Downtown Nekketsu March: Super-Awesome Field Day, and Joy Mech Fight available.
This is a particularly notable update given that three of the games were originally only released in Japan and were never translated into English. Of all, Quest for Camelot was the only game available in the west.
Here's a trailer showing off the latest Nintendo Switch Online additions:
Related