Bears deny rumors of FBI raid amid defensive coordinator's resignation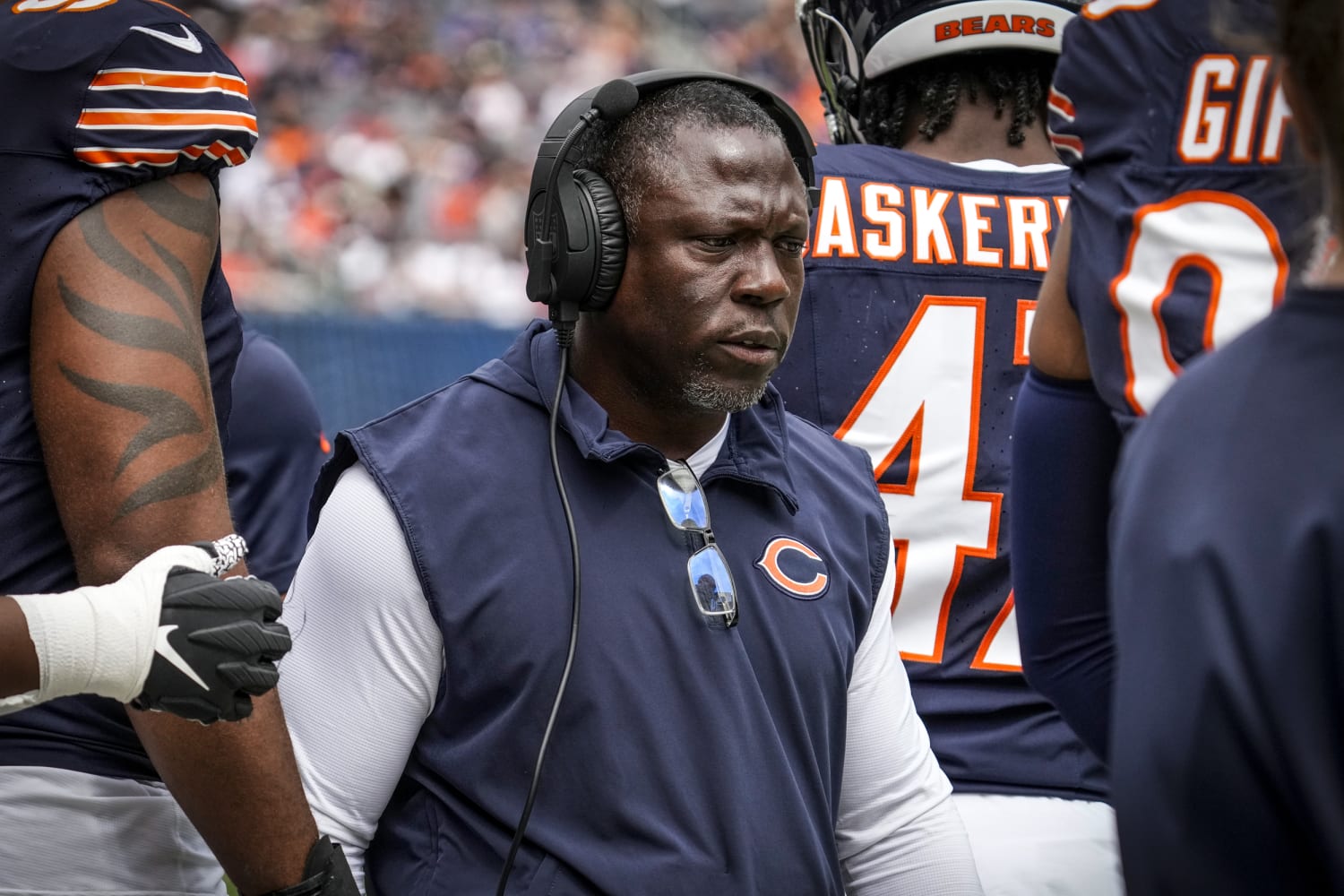 The resignation of defensive coordinator Alan Williams from the Chicago Bears on Wednesday fueled false rumors on social media about an FBI raid.
Speculation began simmering Wednesday afternoon when multiple social media accounts claimed that the Bears' practice facility, Halas Hall, and Williams' home had been raided by the FBI.
Williams resigned for personal reasons and is not involved in any criminal charges, his lawyer said.
"The rumors on social media are offensive and 100 percent untrue," said Andrew M. Stroth, Williams' personal attorney. "Coach Williams resigned today for health and family reasons. There was no raid on Halas Hall and no raid on his house."
Brandon Faber, the Bears' vice president of communications, confirmed there was no raid. Williams' personal resignation statement, shared by the Bears, stated that he was stepping down for health and family reasons.
Williams, 53, missed the team's loss to the Tampa Bay Buccaneers on Sunday Head coach Matt Eberflus says before the game that Williams would be out for "personal reasons." Eberflus stepped in to initiate defensive plays.
Williams is only two games into his second season with the Bears. He has more than three decades of coaching experience, including with the Buccaneers, Indianapolis Colts, Minnesota Vikings and Detroit Lions.
According to Stroth and Williams' resignation announcements, the veteran defensive coach intends to return to coaching after a break.