Before the night's release date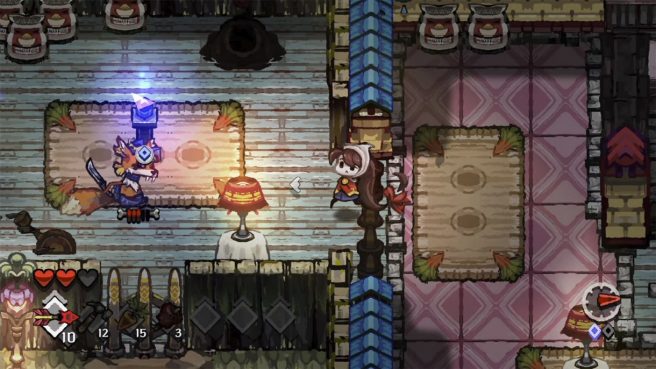 A publication date has been set Before the night, and the game isn't far away at all. Publisher CFK and developer Uneducated Game Studio confirmed the launch for September 28, 2023.
The 2D horror game was announced last April. CFK initially gave us a general release window of 2023.
Here is an overview of the game:
In this world where animals own people, pet person Lisa must revive her rabbit owner and uncover the secrets of this seemingly fairytale animal world!

"I swear to repay you for all the kindness you have shown me."

Visit a world where the roles of humans and animals are reversed. Lisa, a human pet, misses her late owner, a rabbit named Alice, very much. Lisa sets out on an adventure through the animal world to find the Flowers of Life, the key to bringing someone back from the dead. The greater Lisa's desire to bring Alice back, the more cruel the incidents in the animal world become.

Key Features

Find the Flowers of Life: The Flowers of Life are the key to reviving Alice. Explore the cute wildlife in search of the places where the flowers of life bloom. But whoever picks the flowers must pay a terrible price.
Choose your items carefully: Use the items you find throughout your adventure to solve puzzles and appease wildlife threats. There are many ways Lisa can obtain items, but her methods may not always be peaceful.
A twisted fairytale world: In this world where animals live in harmony, mutants appear from nowhere and roam the streets. Is there a reason why the residents' appearance changes from day to night?
Until the night passes and the sun rises again: flesh-hungry mutants pursue you to the bitter end. Run away, hold your breath while hiding in the bushes, or fight back with your weapons. In this grotesquely twisted village you must find a way to survive.
Check out a Before the Night release date trailer below.
Release date trailer
Before the Night costs $22.99 on the Switch eShop, but you can pre-order it with a 10 percent discount. A demo is also available.
Related