Biden advisers doubt Manchin will actually run after flirting with a third-party presidential campaign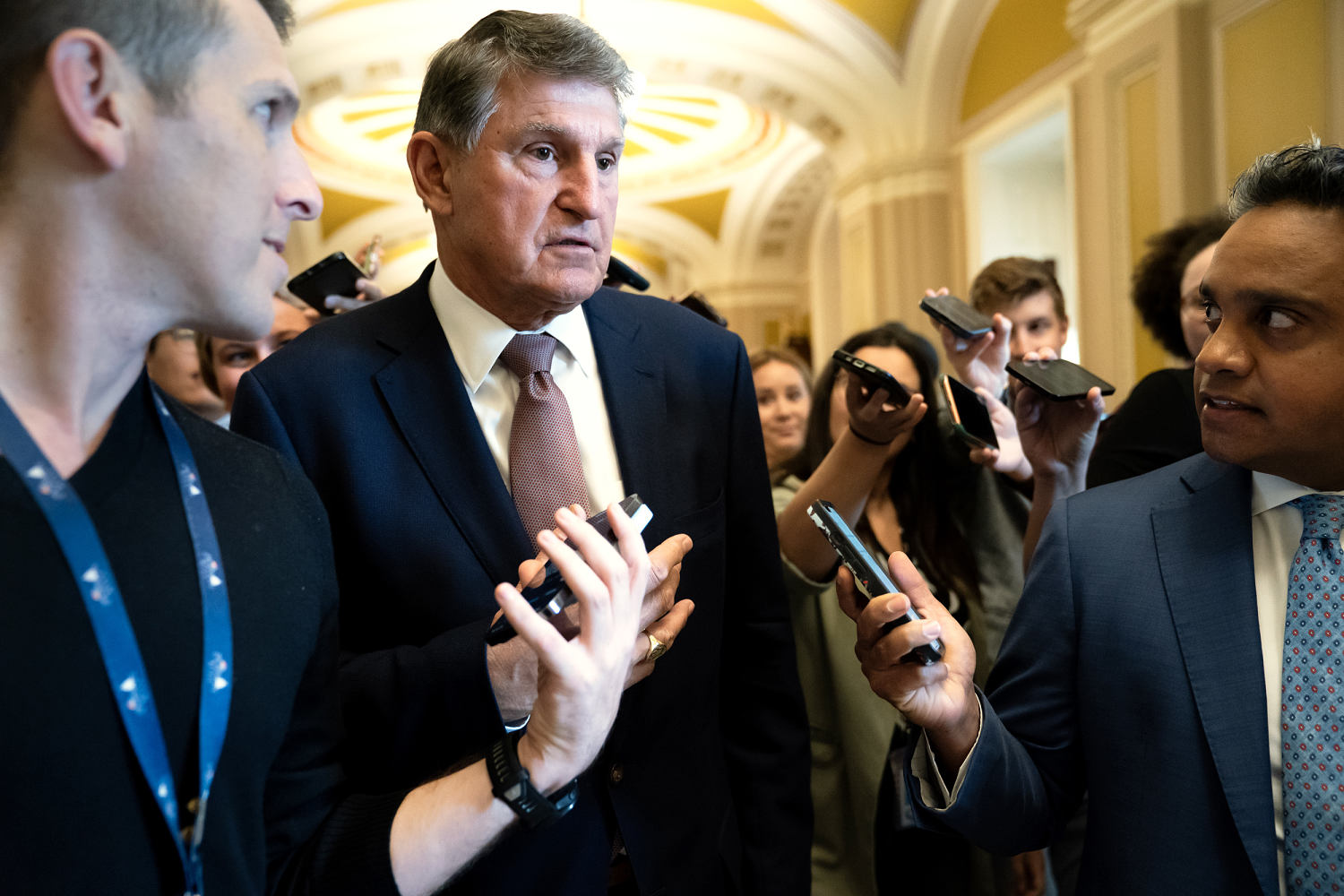 WASHINGTON — It's no secret that President Joe Biden has become harder to reach since he moved into the White House. But as Sen. Joe Manchin publicly flirts with the possibility of an independent run for the White House, people close to Biden believe the frustrated centrist is trying to persuade the president through the press, if not directly.
Manchin used a series of interviews explaining his decision not to run for re-election as a platform to criticize Biden's lack of ability to sell his agenda and argue that the president has had an ideological lean to the left.
According to sources close to the administration who asked to speak anonymously to provide a candid assessment, many in the Biden administration believe Manchin is unlikely to seek the third party presidential nomination, citing her experience with a man , which often delayed but ultimately supported much of the president's agenda.
But Manchin's continued public flirtation with a candidacy is problematic at a time when the campaign is already trying to stave off jitters within the party.
Manchin told NBC News' Kristen Welker on Wednesday that he and Biden have not spoken since he announced his decision not to seek re-election to his West Virginia Senate seat.
"I haven't spoken to him. … He traveled quite a bit," Manchin said. "But I spoke to Steve Ricchetti. And he is his closest confidant and advisor. And they got it. They didn't want me to go. And I understand that."
When Biden was vice president, he was "the only Obama official who spoke to Manchin," a source close to Manchin said. They bonded over their similar, working-class upbringings and strong commitment to organized labor. And when President Barack Obama asked Biden to formulate the administration's response to the Sandy Hook school massacre, Biden spoke frequently with Manchin, who led the primary legislative response, a bipartisan background checks bill that ultimately did not pass.
Now Ricchetti, a senior adviser who was Biden's chief of staff during his second term as vice president, is the main go-between for Manchin, although the senator and the president have also had direct conversations on occasion.
Manchin's decision not to seek re-election came as no surprise to the White House, according to an official. Although Manchin has a successful electoral record, it was unlikely that he could face a popular governor in a presidential election year in a state like West Virginia to break a conservative trend.
Still, the White House would have preferred Manchin to run for another term, another official said, something Ricchetti expressed when the senator called him to inform the White House of his decision.
The White House isn't sure what's next for Manchin.
There may be more certainty in the coming weeks. In August, Manchin's daughter, Heather Manchin, founded Americans Together, a political organization to promote mediocre candidates and politicians. A source familiar with the matter said the organization could increase fundraising and be a vehicle for Manchin's message, if not his candidacy.
While the No Labels organization has worked to gain access to ballots across the country, Manchin's advisers have remained in touch with the group, a sign that it remains possible to run on her ballot. Points of discussion include how to ensure the group has sufficient resources to mount a successful independent candidacy. No Labels "could use more horsepower," said a source familiar with the matter.
There is some frustration among would-be Manchin supporters that he won't move quickly enough to succeed. Manchin said in an interview with Welker that he would make a decision about running for president as a third-party candidate around Super Tuesday in early March. At this point, a rematch between Trump and Biden is likely set in stone. But people close to Manchin believe he needs to move sooner.
Biden advisers assume, among other things, that Manchin will ultimately not run given his own statements about not wanting to be a spoilsport and his deep opposition to Donald Trump.
"I have never spoiled anything in my life, and I would never be a spoiler now," Manchin said in the interview.
Manchin's wife, Gayle Conelly Manchin, continues to serve in the administration as federal co-chair of the Appalachian Regional Commission.
According to a source familiar with these discussions, Biden advisers are very concerned about the prospect of a major third-party candidacy, even if they are not sure whether Manchin will run.
A White House spokesman pointed to Biden's heartfelt public statement thanking Manchin for his dedicated service and partnership with the president on important issues. The Biden campaign declined to comment.