Biden announces new diplomatic relations with two Pacific island nations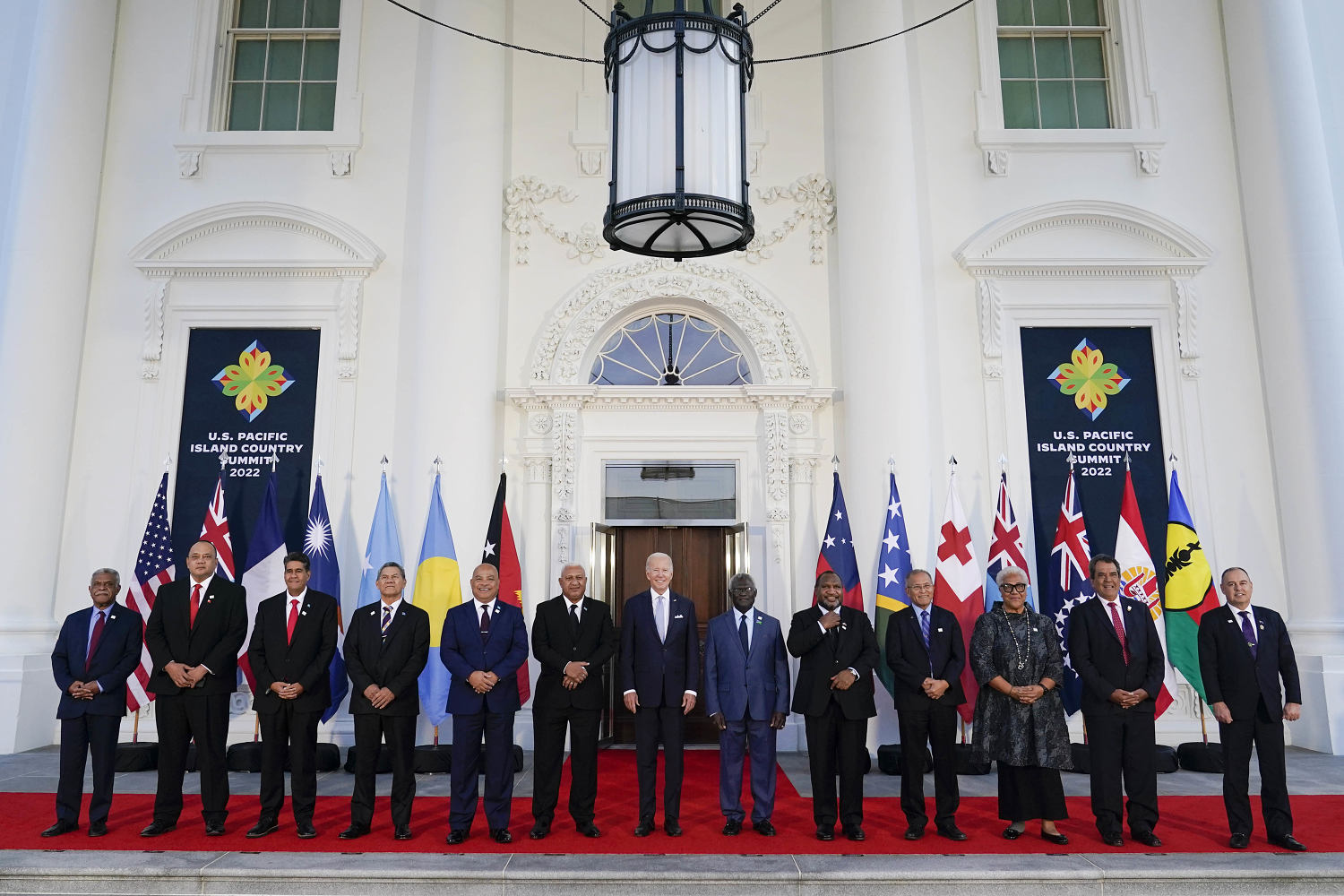 President Joe Biden on Monday announced new diplomatic relations with two Pacific island nations, the Cook Islands and Niue.
The announcement comes during the second annual two-day presidential summit bringing together Pacific Island leaders at the White House. The move is part of the government's efforts to counter China's influence in the region.
Biden said in a statement Monday that the new ties with the two nations would deepen U.S. cooperation on combating climate change, protecting maritime borders and marine resources and promoting "a free and open Indo-Pacific region."
A senior administration official said in a phone call with reporters outlining the summit that while there was no doubt that China's "assertiveness and influence, including in this region, has been a factor that requires us to maintain our strategic focus," , but the government is the focus. By showing Pacific Island nations their work with "like-minded partners," "viable alternatives that work for Pacific Island nations can be created."
The summit begins with Biden welcoming leaders to the White House on Monday morning, followed by a working lunch. In the afternoon, Biden's special envoy for climate change, John Kerry, will meet with world leaders for discussions on the issue, the senior administration official said.
On Monday evening, Secretary of State Antony Blinken and United Nations Ambassador Linda Thomas-Greenfield will host a dinner at the State Department where the Cook Islands and Niue are expected to receive diplomatic recognition.
The summit continues Tuesday when Kerry will host a breakfast with USAgency for International Development Director Samantha Power, Pacific Island leaders and the philanthropic community to further discuss climate change. The visiting leaders will also meet with members of Congress and participate in a roundtable with Treasury Secretary Janet Yellen on trade and investment, the senior official said.
Beyond the diplomatic reception in the Cook Islands and Niue, Biden will seek to open an embassy in Vanuatu "early next year," the senior official said. The government will also announce multimillion-dollar infrastructure projects in Pacific island nations, including an undersea cable project to boost internet connectivity, the official said.