Biden proposes rules to improve mental health care
WASHINGTON — President Joe Biden announced Tuesday that his administration is introducing new rules designed to urge insurance companies to increase their coverage for mental health treatments.
The new rules, which have yet to go through a public comment period, would require insurers to assess whether their customers have equal access to medical and mental health services and take remedial action if necessary. The Mental Health Parity and Addiction Equity Act requires insurers to provide the same level of coverage for both mental and physical health care — although the administration and proponents argue that insurers' policies limit patient access.
"I don't know what the difference is between a broken arm and a nervous breakdown — it's health," Biden said at an event in the East Room, where he highlighted the announcement. "We must now fulfill the promise of true mental health equity for all Americans."
If the rules are passed, insurers would be forced to examine patient outcomes to ensure that mental and physical health benefits are administered equally. When doing so, they should consider their provider network, reimbursement rates, and whether prior authorization is required for the treatment.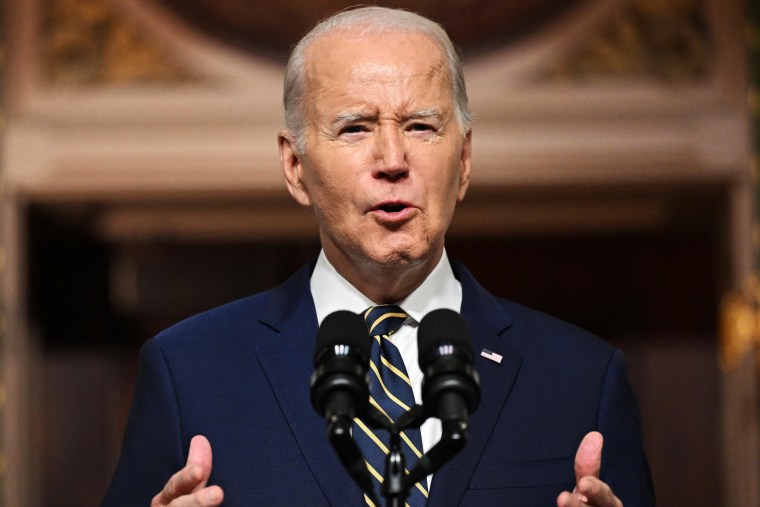 The Democratic presidential administration said it wants to address issues such as insurers allowing nutritional advice for people with diabetes but making it harder for people with eating disorders or not having enough mental health providers in their provider networks, forcing subscribers to pay higher co-payment fees for needed help.
"Guys, it shouldn't be like this," Biden said. "It doesn't have to be like that."
By measuring outcomes, the White House says it will force insurers to make changes to comply with the law.
During his 2022 State of the Union address, Biden made addressing the country's mental health crisis part of his "unity agenda" — issues he believed could find bipartisan support in Congress.