Biggest Changes in Elden Ring Patch 1.08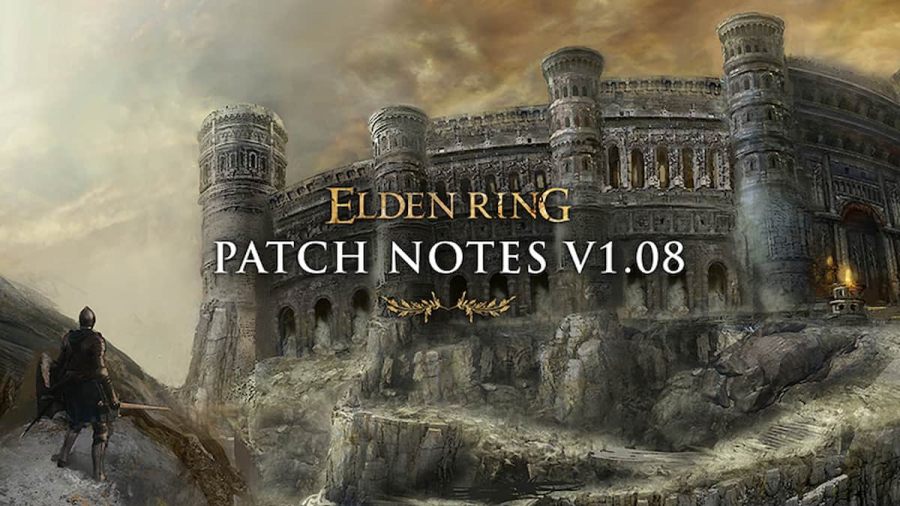 Image via Fromsoftware
Patch 1.08 is now live in Elden Ring; This patch brings balancing changes for PvE and PvP as well as the Coliseum PvP arenas. The coliseums must be opened to gain access to the PvP arenas. However, there is an extensive patch list of changes to the game. Here are the biggest changes in Elden Ring Patch 1.08.
What is the new content for Elden Ring in Patch 1.08?
Patch 1.08 brought new content to Elden Ring. This DLC brings player vs. player features and cosmetic options. The new content is:
PvP coliseum: The three coliseums in the Lands Between have opened their doors for PvP matches. Players can compete in Duels, United Combat, and Combat Ordeal matches at either the Limgrave, Caelid, or Leyndell Colosseum.
cosmetics: Five new hairstyles have been added to the Elden Ring. Interact with the Clouded Mirror Stand at the Roundtable Hold to change your appearance.
Related: Each battle format is explained in the Elden Ring Colosseums update
What are the biggest balance changes for Elden Ring in patch 1.08?
From Software has released full patch notes for patch 1.08. Several general balance changes affect PvP and PvE, as well as PvP-exclusive changes. The main focus of this patch seems to have been adjusting the posture damage of several weapon classes. The biggest changes are:
PvP Exclusive Changes:

The following weapons have had their stance damage reduced (weapon art stance damage remains unchanged):

Straight Swords / Thrusting Swords / Heavy Thrusting Swords / Curved Swords / Axes / Spears / Double Bladed Swords / Katanas.

Summoning Beast Slingshot stance damage has been reduced.
The power of the Carian Slicer spell has been reduced.

General balance changes:

Increased the speed and distance of some attacks and reduced the cooldown time for the following weapons:

Daggers / Axes / Hammers / Flails (two-handed) / Twinblade (two-handed) / Reaper / Fist / Claw.

Elevated Stance:

With two-handed hammers and claws.
Increased balance value during the active part of the Stamp (Upward Cut / Sweep) Weapon Art.
The weapon slash portion of the Transient Moonlight weapon art has had its stance damage increased and its magic wave stance damage reduced.

Reduced Stance:

Gravity Bolt weapon art balance damage has been reduced.
Reduced posture damage of Red Mane weapon art's flame.
Reduced balance damage from hammers, big hammers, and some colossal weapons. Weapon Skills remain unchanged.
The stance damage of the Cracked Blade weapon art has been reduced.
For more information on Elden Ring guides, see Best Staves in Elden Ring and What Are the Best Starting Classes in Elden Ring? here further Pro game guides.
https://progameguides.com/elden-ring/biggest-changes-in-elden-ring-patch-1-08/ Biggest Changes in Elden Ring Patch 1.08