Blinken visits Kyiv as Ukraine's counter-offensive faces challenges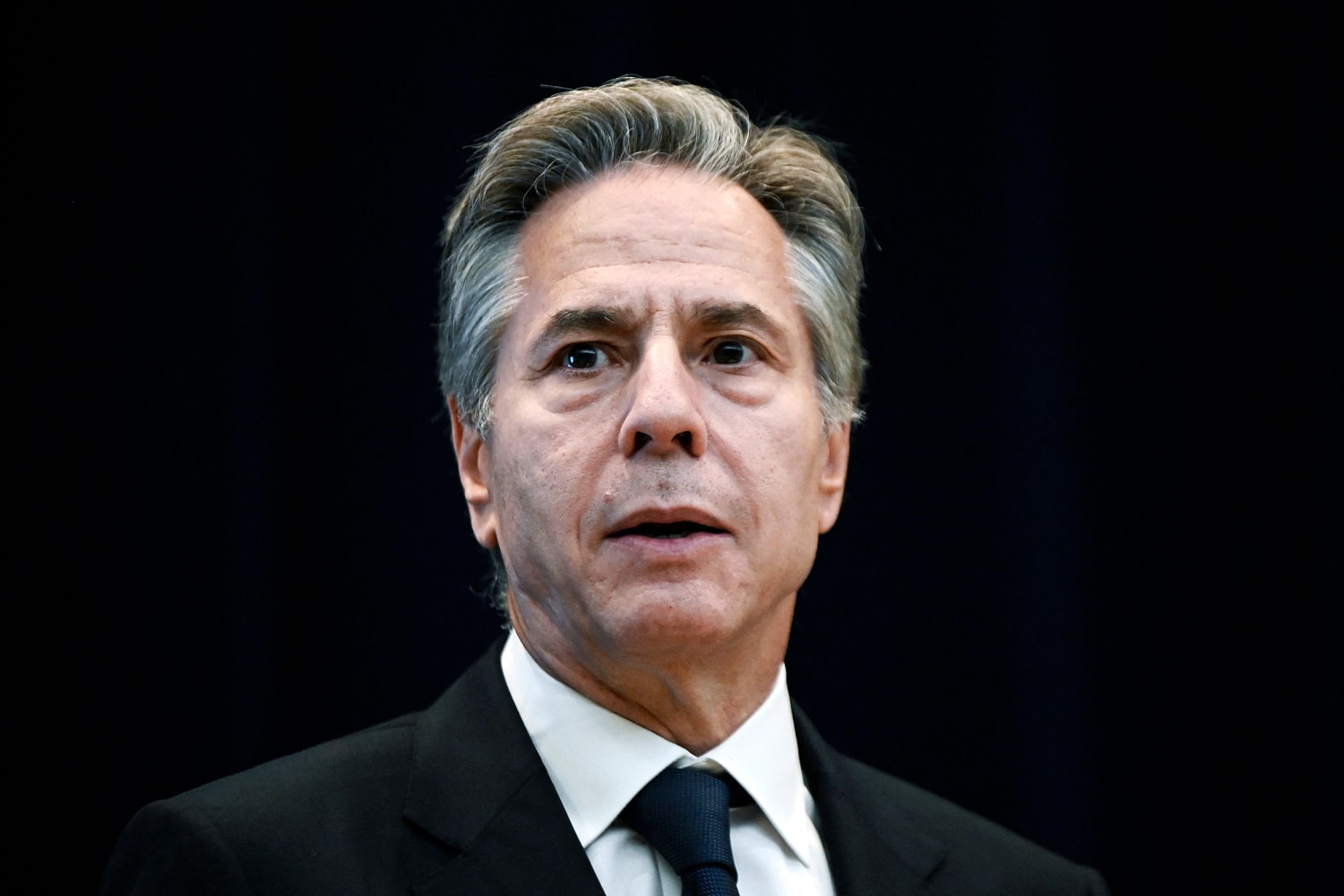 Senior US diplomat Antony Blinken arrived in Kiev on Wednesday as a gesture of support as Ukraine's counter-offensive against Russian forces enters its fourth month with little success.
During his two-day visit, during which he stayed overnight in Ukraine for the first time since the Russian invasion in February 2022, Blinken is likely to announce a new US aid package worth more than $1 billion, a senior official at the U.S Foreign Ministry in a briefing for reporters the trip.
Blinken is expected to meet President Volodymyr Zelenskyy and Foreign Minister Dmytro Kuleba, as well as other senior officials and civil society figures, in the first trip to Kiev by a senior US official since the start of Ukraine's counteroffensive, the official said.
Media reports quoted unidentified US officials as saying the counteroffensive was slow and hampered by poor tactics. These criticisms angered Ukrainian officials and prompted Kuleba to urge critics to "shut up."
Ukraine recaptured more than a dozen villages and small settlements in its offensive, but its soldiers' advance into Russian-held territory was slowed by huge minefields and kilometers of trenches.
US officials have been careful not to publicly criticize Ukraine's military tactics, and last week said they had observed remarkable progress by Ukraine in the last 72 hours of its push in the southeast.
Washington would like to discuss with Ukrainians how the offensive is progressing, assess battlefield needs and take any measures that may be needed to strengthen Ukraine's energy security ahead of the winter months, the official said on condition of anonymity, said .
"I think the most important thing is that we get a real assessment from the Ukrainians themselves," the official said. "We want to see and hear how they plan to progress in the coming weeks."
Despite strong US support for Ukraine since the Russian invasion, several Republican presidential candidates have questioned that aid, raising concerns about whether Washington will be able to provide the same level of support to Ukraine once the US election campaign unfolds 2024 intensified.
The US government has so far provided Ukraine with more than $43 billion in arms and other military assistance. As Reuters reported on Friday, a new package of security aids is to be presented this week.
Kiev is hoping to receive US-made F-16 fighter jets that have been pledged by a number of NATO allies.
Blinken's trip is intended to focus the US public on the war and what the senior State Department official described as "dictators and autocrats unable to bite off a piece of their neighbor and keep it with impunity."
"So it's also a good time to remind the American people why this is important," the official said.
Public support for aid to Ukraine has been strong, but a recent CNN poll found that just over half of Americans now oppose extra funding for Kiev.
President Joe Biden in August asked Congress to approve about $40 billion in additional spending, including $24 billion for Ukraine and other international needs.
The proposal could face opposition in Congress, where some far-right Republicans – particularly those with close ties to former President Donald Trump – want to cut the billions in aid Washington has sent to Ukraine.