Body camera video shows rescue of woman chained in Louisville home
Police body camera video released Tuesday shows the rescue of a woman who was found chained to the floor of a home in Louisville, Kentucky last week.
Video shows a Louisville police officer attempting to enter the home around 7 p.m. Wednesday after a neighbor heard screams, police said.
As the video shows, the officer finally climbed a ladder to the second floor, where the window had broken out.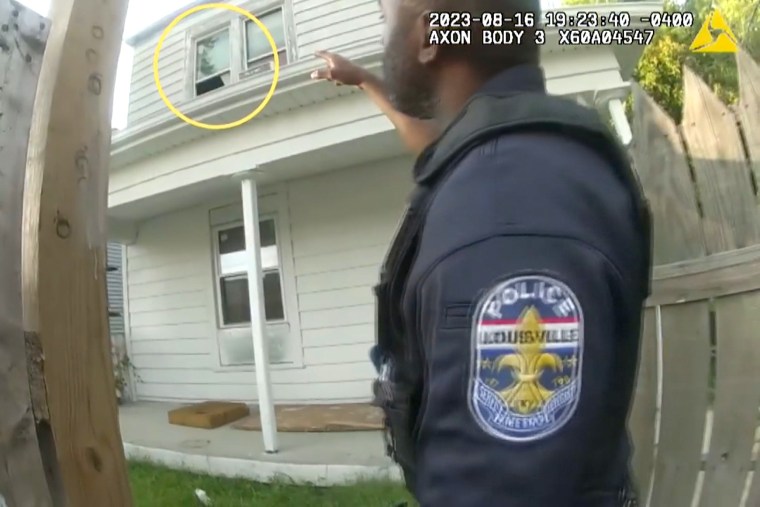 Inside was a crying woman with a chain around her neck and a padlock, the chain was attached to the floor.
Moises May, 36, was arrested two days later and police issued a statement saying he abducted the woman days earlier.
Online court records showed a next court date for Monday. It was not clear from online records whether May had an attorney who could speak on his behalf.
May was arrested for kidnapping, intimidating a litigant, endangerment, assault, terrorist threats and harassment. This was reported by the NBC subsidiary WAVE from Louisville.
According to the broadcaster, he pleaded not guilty.
An arrest report said May and the woman had an argument on August 14 and that May hit her, WAVE reported.
The arrest report said that when May returned to get her things, she allegedly locked her in a room and later chained her, leaving her there and taking her cellphone, WAVE reported.