Boeing warns a new defect on 787 Dreamliners will slow deliveries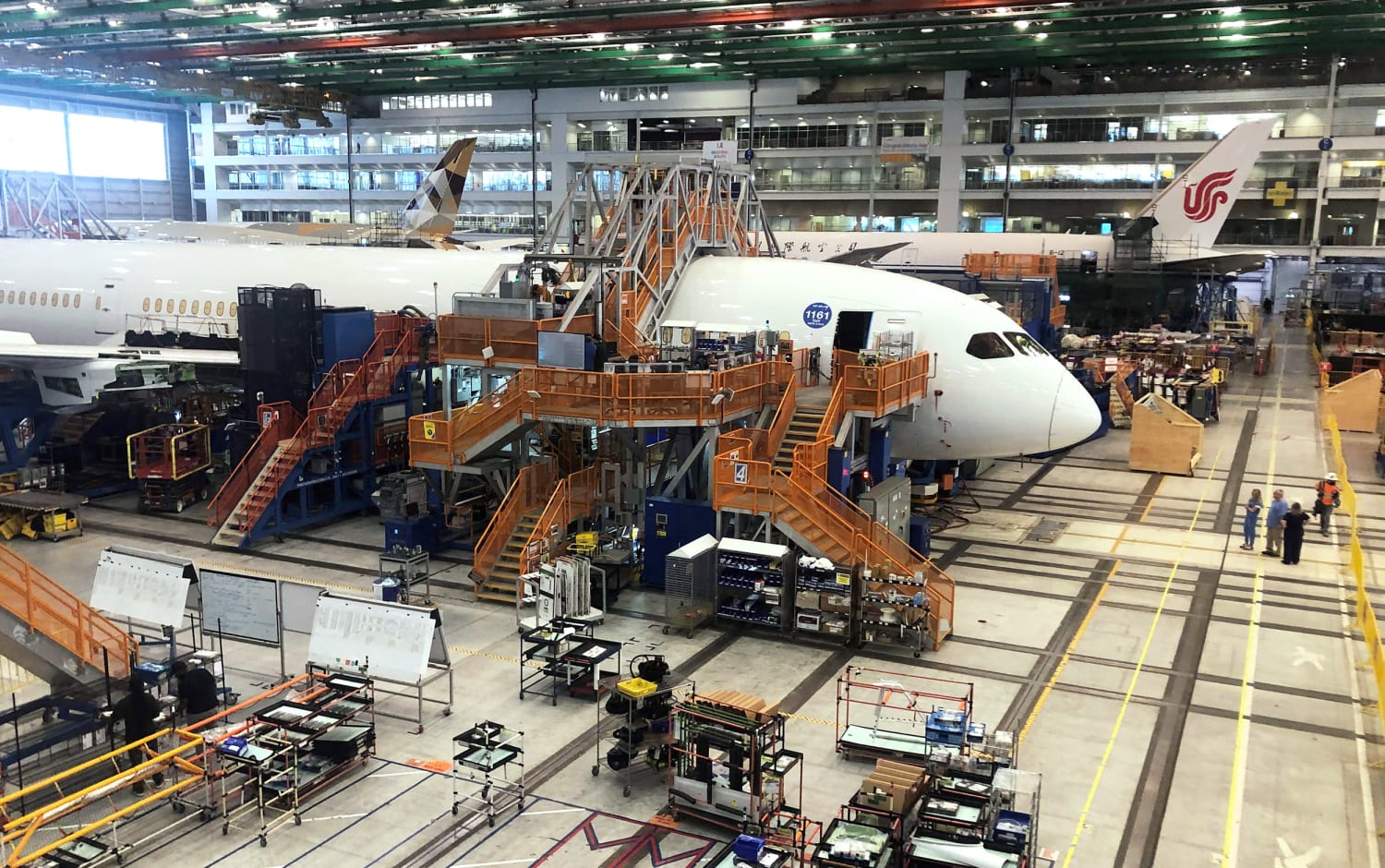 Boeing warned on Tuesday of a new defect on its 787 Dreamliner aircraft and that there will be delays in deliveries of the widebody, the manufacturer's latest production problem.
"We are reviewing the 787 in our inventory for a non-compliant condition related to an elevator attachment," Boeing said in a statement. "Aircraft found to be in a non-compliant condition will be reworked prior to ticketing and delivery."
The problem identified by Boeing is related to the tiny clearances in the tailplane. Boeing said it had nothing to do with flight safety and that the planes in service could continue to operate. Short-term deliveries will be delayed by about two weeks, Boeing said.
The problem is the latest in a spate of Boeing plane production problems that have slowed or even halted deliveries of certain planes, while airlines clamor for new planes to capitalize on travel boom.
Boeing had Deliveries paused of planes for some weeks Earlier this year due to a separate issue with a fuselage component on certain 787s. The latest issue is not impacting Boeing's full-year Dreamliner delivery outlook at this time, the company said. Boeing estimates it will deliver between 70 and 80 aircraft this year.
The company has also had to rework some of its best-selling 737 Max aircraft that year due to problems with rear fuselage equipment on some aircraft manufactured by Spirit Aerosystems.
Boeing shares fell sharply on the news but broadly recovered, last losing less than 1% in afternoon trade.