Bowl projections: Clemson jumps into college football playoffs as Kansas State upset Oklahoma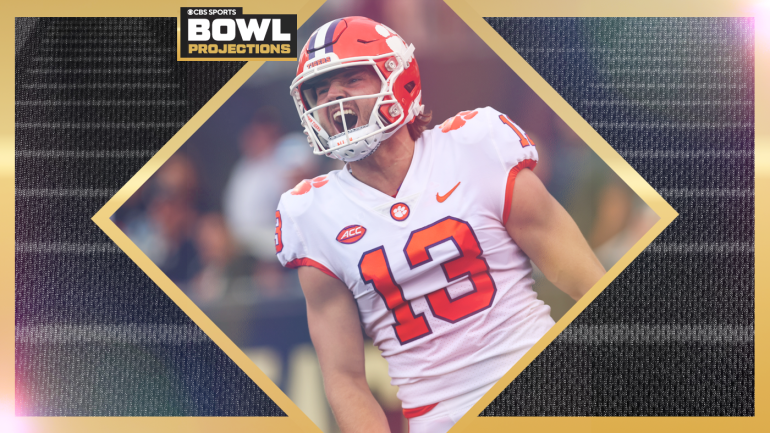 CBS Sports graphic
Despite a season already full of surprises, Week 4 marks the first change in the college football playoff projection. Oklahoma, which fell 41-34 to Kansas State on Saturday night, was pushed out of the foursome and replaced by Clemson.
While the Sooners' loss to the Wildcats for the third time in four seasons doesn't put them out of the race for the Big 12 championship, the Tigers are now much more likely to end their regular season as undefeated conference champions from the ACC. Clemson defeated Wake Forest 51-45 on Saturday afternoon and looks like he only has one opponent left in the rankings to get at home (NC State next week).
Michigan defeated Maryland 34-27 this week and was the first team from the last projection; However, it still has top-15 programs Penn State at home and Ohio State on the road in the second half of the season.
The other top 4 teams hold serve Saturday. Georgia wasn't as impressive as usual despite beating Kent State 39-22, Ohio State defeated Wisconsin 52-21 and Alabama defeated Vanderbilt 55-3.
Check back Sunday for Jerry Palm's full bowl projections after Week 4.
College Football Playoff
January 9th

National Championship
Inglewood, California

title game
Semifinal Winner

Dec 31

peach peel
Atlanta

semifinals

(1) Georgia vs. (4) Clemson

Dec 31

Fiesta Bowl
Glendale, Ariz.

semifinals

(2) Ohio State vs. (3) Alabama
https://www.cbssports.com/college-football/news/bowl-projections-clemson-jumps-into-college-football-playoff-as-kansas-state-upsets-oklahoma/ Bowl projections: Clemson jumps into college football playoffs as Kansas State upset Oklahoma