Build-A-Bear makes Mimikyu plush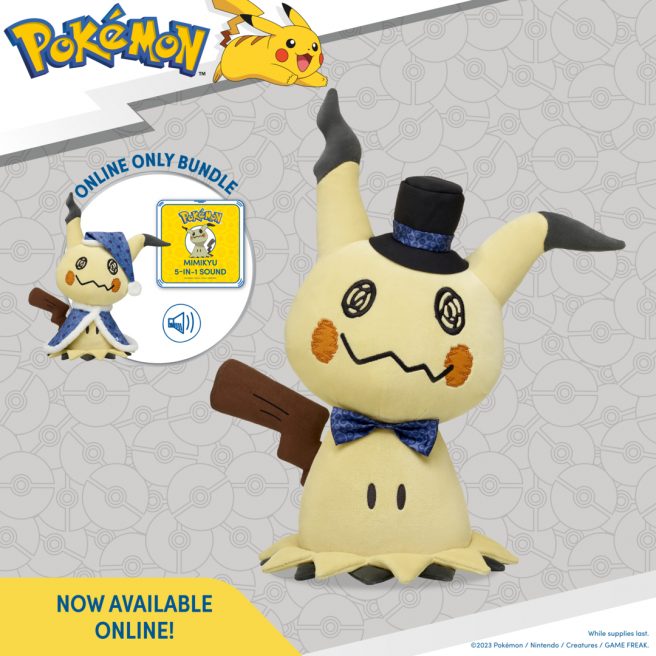 Build-A-Bear continues to produce new Pokémon plushies, and Mimikyu has been added to the collection. Consumers can purchase it online first, with the in-store version to follow.
Mimikyu, a ghost and fairy type, hides under a cloth that resembles Pikachu. The creature first appeared in Pokémon Sun and Moon on the 3DS.
In typical Build-A-Bear fashion, you get more than just the stuffed animal here. It also includes 5-in-1 sounds as well as two exclusive outfits in this pack: a sleek hat and bow tie set and a matching cape and hat set.
Keep in mind that everything must be purchased together as a package. This includes the hat and bow tie, as well as the cape and hat set.
Mimikyu follows Sprigatito, Sobble and Growlithe, which went live earlier this year. Will more follow before 2023 is over? That would certainly be likely as we still have a few months ahead of us.
The new stuffed animal can be purchased Here. You'll also soon be able to look for it in stores where you're not forced to buy the extras.
If you're planning on buying Build-A-Bear's new Mimikyu plushie, let us know in the comments below.
Related