"Call it whatever you want"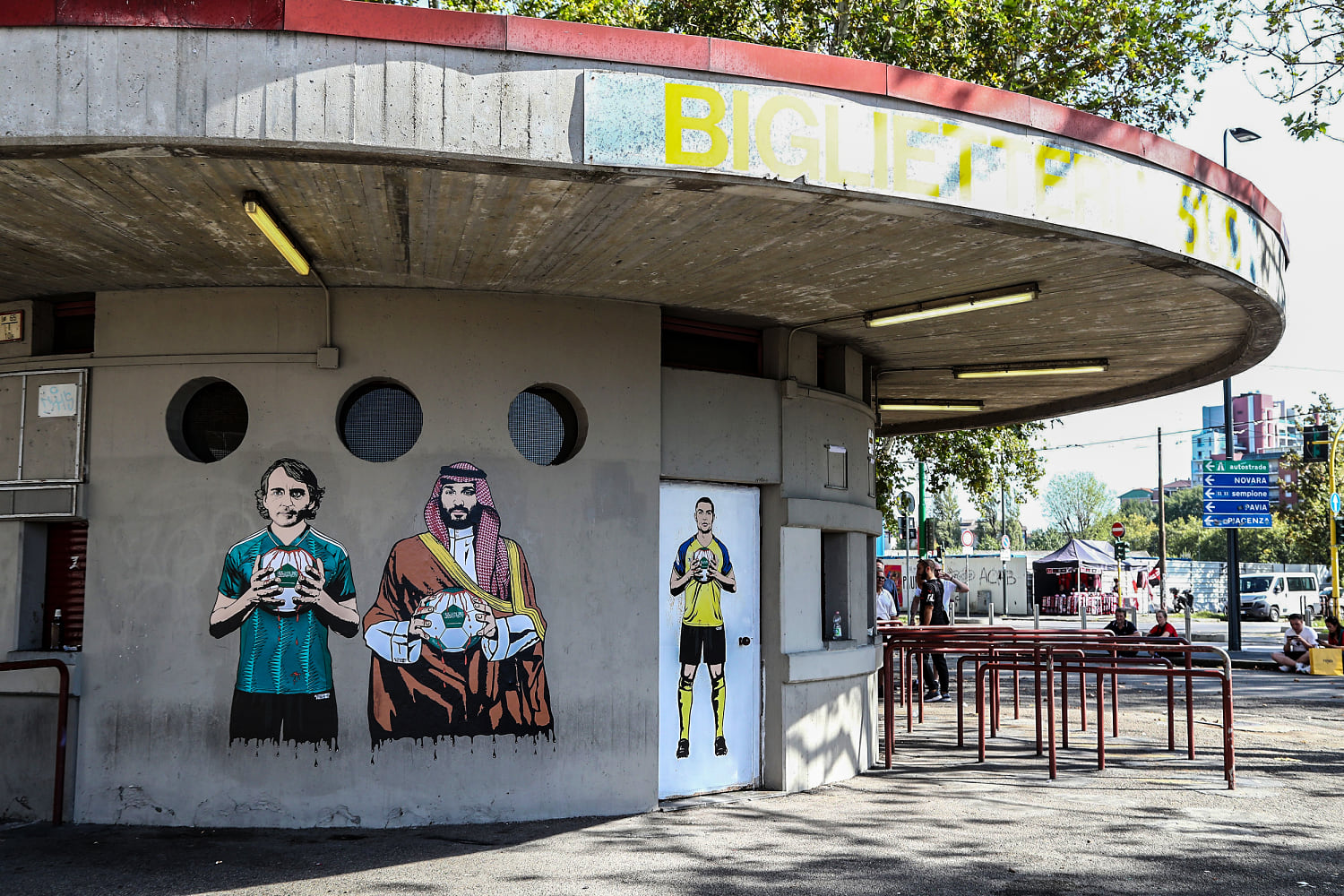 Saudi Crown Prince Mohammed bin Salman said he doesn't care how the world views his country's heavy investment in sport. For him, the only thing that counts is the resulting increase in gross domestic product.
"If sports washing increases my GDP by 1%, then we will continue to do sports washing." said bin Salman in an interview that aired Wednesday on Fox News. "I don't care. I have 1% GDP growth from sport and I'm aiming for another 1.5%. Call it what you want."
Some people refer to the use of sport to rehabilitate an image or a good reputation as sportswashing. Human rights groups and advocates accuse Saudi Arabia of investing heavily in sports and hosting major sporting events to distract from human rights abuses.
Human Rights Watch and other organizations have held Saudi Arabia accountable for a series of abuses, including the killing of hundreds of unarmed Ethiopian migrants last month, the detention of women's rights activists, the 2018 killing of journalist Jamal Kashoggi and the execution of 81 people on a single day last year.
"He did more than just say he didn't care," said Minky Worden, director of global initiatives at Human Rights Watch. "He really supported the idea of ​​sportswashing as a way to cover up the country's very serious human rights violations." "We've now heard from above that this is state policy."
According to the human rights group, Saudi Arabia's sports investments have totaled over $50 billion since 2016 Grant freedom says a report published this year. That includes a 10-year deal to host world wrestling entertainment events, international golf competitions and Formula 1 events, and even an attempt to land French soccer icon Kylian Mbappé in a $332 million deal.
Bin Salman was a driving force behind the investments as part of his Vision 2030 strategy, which aims to "diversify" the country's investments economically, socially and culturally, it said website.
"Vision 2030 gives the impression that Saudi Arabia is reforming on human rights when this is not the case," said Worden of Human Rights Watch. "Sportswashing occurs when a country attempts to host a popular major sporting event and weaponize fans' love of a sport without simultaneously improving the human rights situation."
She said sports washing poses risks because of the construction required.
"Saudi Arabia does not have the sports infrastructure to host major events," she said. "The government is building large stadiums without unions to protect migrant workers working in deadly heat. Saudi Arabia is trying to buy the halo effect of these major sporting events to wash away its poor international image."
The Persian Gulf country will host the 2023 FIFA Club World Cup soccer tournament in December. The Announced in February Provoked outrage from human rights groups, including Human Rights Watch and Amnesty International.
The sports-laundering allegation was also made when the country's sovereign wealth fund bought 80% of English Premier League football club Newcastle United. Amnesty International called the $400 million takeover a "PR tool to distract from the country's abysmal human rights record."
Previously, Saudi officials rejected the concept of sportswear. Asked about the allegations of CBS News in JuneSports Minister Prince Abdulaziz bin Turki Al Saud said he disagreed with the idea of ​​countries using sport to cover up bad deeds.