Cats survive, stop colonels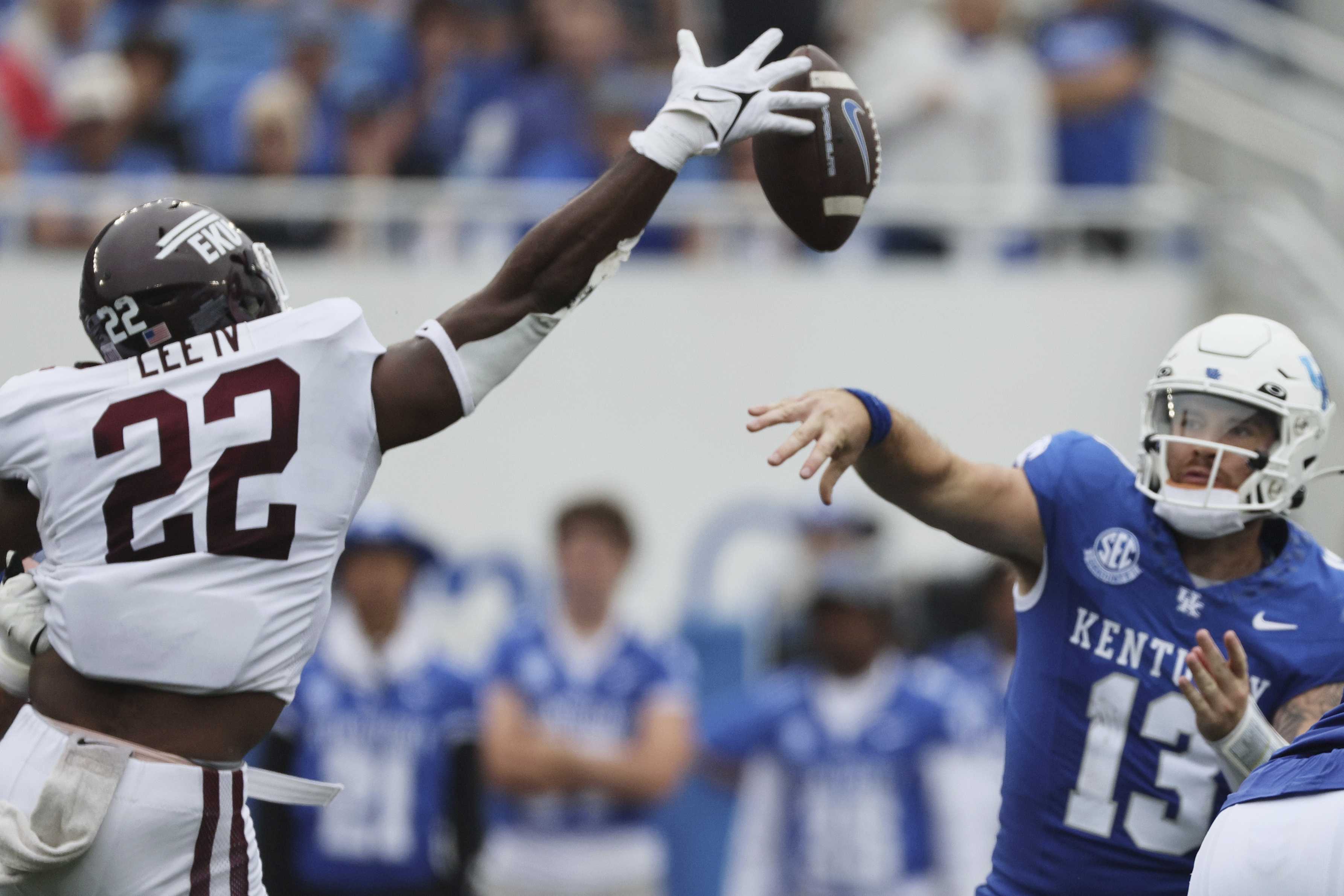 After a shaky start in the first half, Kentucky found its way into the win column, defeating EKU 28-17. The Colonels did not go down without a fight. The EKU took advantage of early British failures. After a blocked punt by Cornelius Evans, EKU found the end zone on a 14-yard touchdown run by Parker McKinney. UK tied the score at 7-7 before halftime when quarterback Devin Leary tied it with wide receiver Tayvion Robinson. The Cats' offense found its rhythm in the second half. Leary connected with Robinson again before connecting with wide receiver Barion Brown to make it 21-10 UK in the third. Leary finished the game 23-27 for 243 yards and four touchdowns. Kentucky improves its season record to 2-0 and welcomes Akron to Kroger Field next Saturday at 7:30 p.m
LEXINGTON, Ky. –
After a shaky start in the first half, Kentucky found its way into the win column, defeating EKU 28-17.
The Colonels did not go down without a fight. The EKU took advantage of early British failures. After a blocked punt by Cornelius Evans, EKU found the end zone on a 14-yard touchdown run by Parker McKinney.
UK tied the score at 7-7 before halftime when quarterback Devin Leary connected with wide receiver Tayvion Robinson to score.
The Cats' offense found its rhythm in the second half. Leary connected with Robinson again before connecting with wide receiver Barion Brown to make it 21-10 UK in the third.
Leary finished the game 23-27 for 243 yards and four touchdowns.
Kentucky improves its season record to 2-0 and welcomes Akron to Kroger Field next Saturday at 7:30 p.m