CDC advisors recommend the 2023 vaccine for children and adults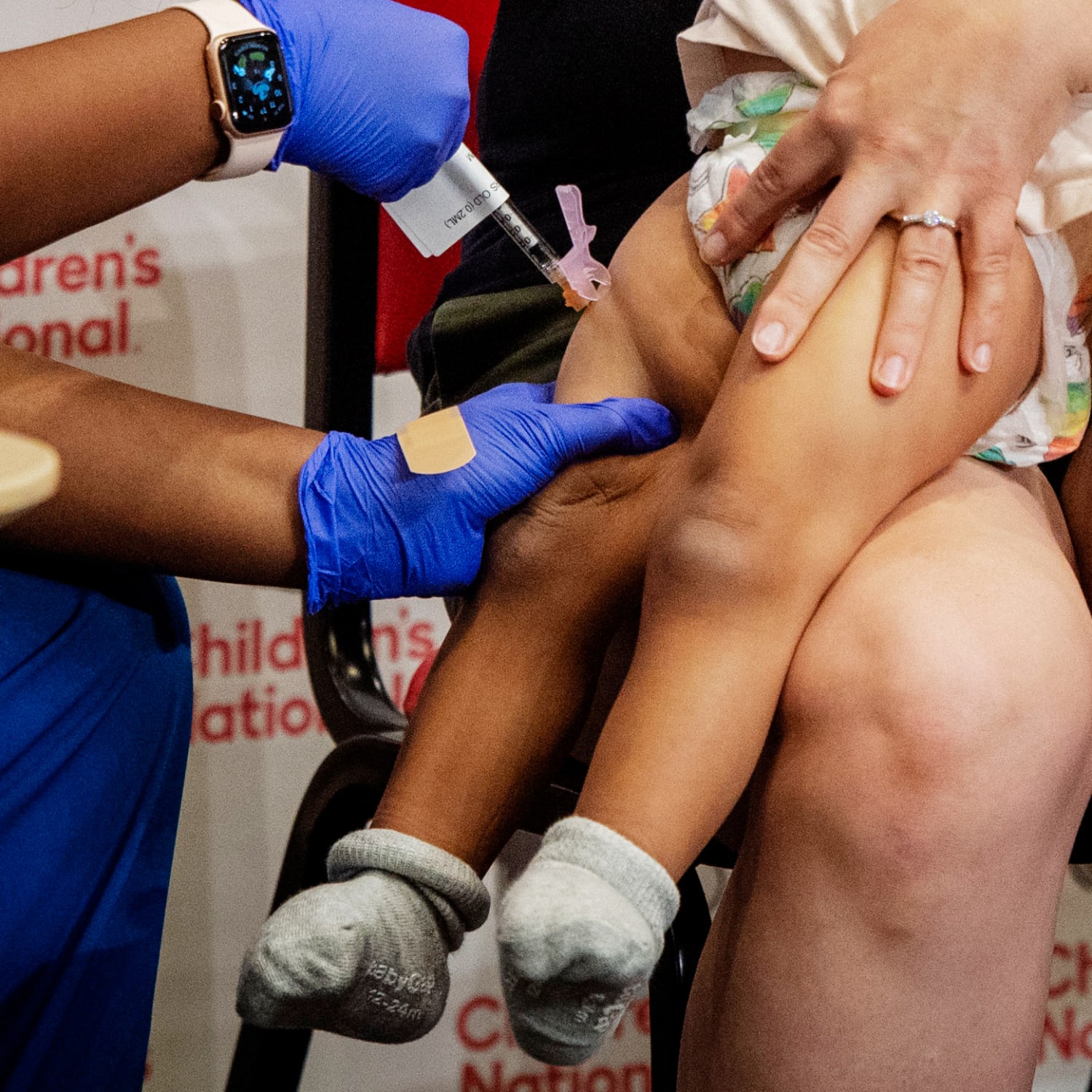 Everyone 6 months old and older should get the updated Covid vaccine this fall, advisers to the Centers for Disease Control and Prevention overwhelmingly recommended Tuesday.
The final decision now rests with CDC Director Dr. Mandy Cohen, who is expected to sign the committee's recommendations as early as Tuesday evening.
That move would then clear the way for shots — expected to be available in some areas within the next 48 hours, the CDC said.
However, it's unclear whether most people will get them. Only 17% of people eligible for the last booster shot in 2022 have received it, Dr. William Schaffner, an infectious disease expert at Vanderbilt University Medical Center in Nashville, Tennessee.
The updated vaccines will be rolled out in late summer amid a surge in Covid cases. In the week ending September 2, 18,871 people were hospitalized with Covid, a figure that reflects one 8.7% Increase compared to the previous week.
Still, the number of Covid hospitalizations, at 34,546, is nowhere near what it was in the same week in 2022.
"Although hospitalization rates are currently low, we have seen rates increase in recent weeks and expect further increases as we enter respiratory virus season," Megan Wallace, a CDC epidemiologist, said during Tuesday's meeting.
The new Covid vaccinations from Pfizer and Moderna target a sub-variant from Omicron called XBB.1.5. According to the CDC, more than 90% of Covid viruses currently circulating are closely related to this strain.
The recommendation from the CDC's Advisory Committee on Immunization Practices is broad and suggests that everyone age 5 and older receive a dose of the vaccine this fall. The group voted 13-1 in favor of the recommendation.
"A comprehensive recommendation is the simplest, most straightforward and easiest to communicate," said Schaffner, who is not on the committee. "I think the more people get vaccinated, the safer our communities will be and the fewer people we will have in the hospital."
Some vulnerable groups may need multiple vaccinations, including children under 4 who have never been vaccinated and people with weak immune systems.
In general, older people are at greatest risk of the most serious complications of Covid, including hospitalization and death.
However, CDC advisors also included younger adults and children in their recommendations Proof that 54% of children and young people hospitalized with Covid have no underlying health problems that would otherwise increase their vulnerability.
Advisers took into account rare incidents of heart inflammation called myocarditis and pericarditis following Covid vaccinations. According to the committee, the risk was most evident in teenage boys within a week of mRNA vaccination.
Still, the committee said, even in this higher-risk group, the benefits of vaccination outweigh the risk of myocarditis.
The CDC committee's recommendations apply only to the updated Covid vaccines from Pfizer and Moderna, which were given the green light by the Food and Drug Administration on Monday. The FDA is still reviewing data from another vaccine maker, Novavax.
For the first time, the cost of Covid vaccines will not be covered by the federal government, although most private and public insurance plans will cover them. List price is over $100 per shot.
Those who are uninsured will have free access to the vaccinations through community health centers through the end of next year, as well as through a "bridging" program run by the Biden administration.
But previous federal funding that went toward outreach, education and programs that ensured vaccine access in vulnerable, lower-income areas has dried up.
This worries Dr. Julie Morita, executive vice president of the Robert Wood Johnson Foundation and former head of the Chicago Department of Public Health. "These groups may not know the vaccines are there and they may not have the means to get to vaccination sites," she said. Morita is not currently a member of the Advisory Committee on Immunization Practices, but served there from 2004 to 2008.
A study The study, published Friday in JAMA Network Open, concluded that it is safe and effective to get a Covid shot and a flu shot at the same time. The vaccine combination is expected to continue in the coming years.
"Every year we update our flu vaccine to match the circulating flu strain," said Dr. Ashish Jha, dean of Brown University's School of Public Health and former White House Covid response coordinator in the Biden administration, on NBC's "TODAY." Tuesday morning.
"We are starting to do the same with the Covid vaccinations," he said. "At this point it's just your annual Covid vaccination."