Core Keeper: How to Recruit NPCs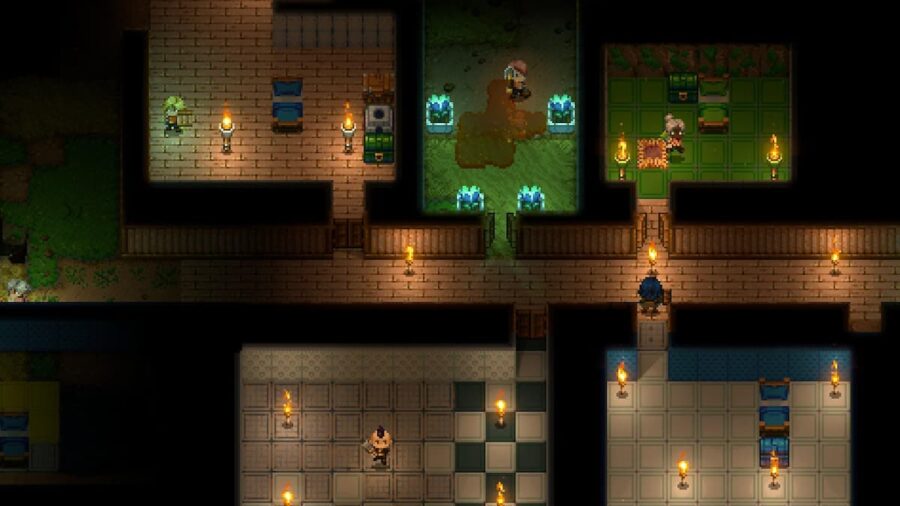 Image via Pugstorm
In Core Keeper, NPCs are shopkeepers who sell items, making it much easier for you to expand your base and upgrade your gear. But how do you lure NPCs into your base in the first place? And how do you recruit NPCs to stay as shopkeepers and sell you stuff?
NPCs are late-game content for Core Keepers, each present Unlocked by killing another world boss and unlocking the NPC spawn item. There are currently three NPCs: The Bearded Trader, The Cave Trader, and The Ghost Trader.
Related: How to get Scarlet Ore in Core Keeper
The first step to recruiting them is Build them a room. There must be a space in between 2×2 and 8×8 area with a wooden door and a bed. Next place the spawn item for the NPC in the room and exit the area. The NPCs only appear when you are at least 30 tiles away from the area.
Each NPC has a different spawn item: The Bearded Merchant is unlocked by finding Slime Oil and placing it in a room. Slime Oil is dropped by Glurch the Abominable.
The Caveling Merchant's spawn item is the Mysterious Idol. This is dropped by Ghorm the Devourer.
Finally, the Ghost Trader's spawn item is the Ancient Hologram Pod. This item is crafted in The Hive Mother's Effigy, which you must kill the Hive Mother to access.
Since bosses have to be killed, you most likely won't be able to unlock NPCs until later in your game. But once you've done so, you'll have easy access to a plethora of in-game items.
For more Core Keeper guides, check out the Pro Game Guides How to get a fishing rod and how fishing works in Core Keeper.
https://progameguides.com/core-keeper/core-keeper-how-to-recruit-npcs/ Core Keeper: How to Recruit NPCs