Covid, HMPV, Lyme disease and more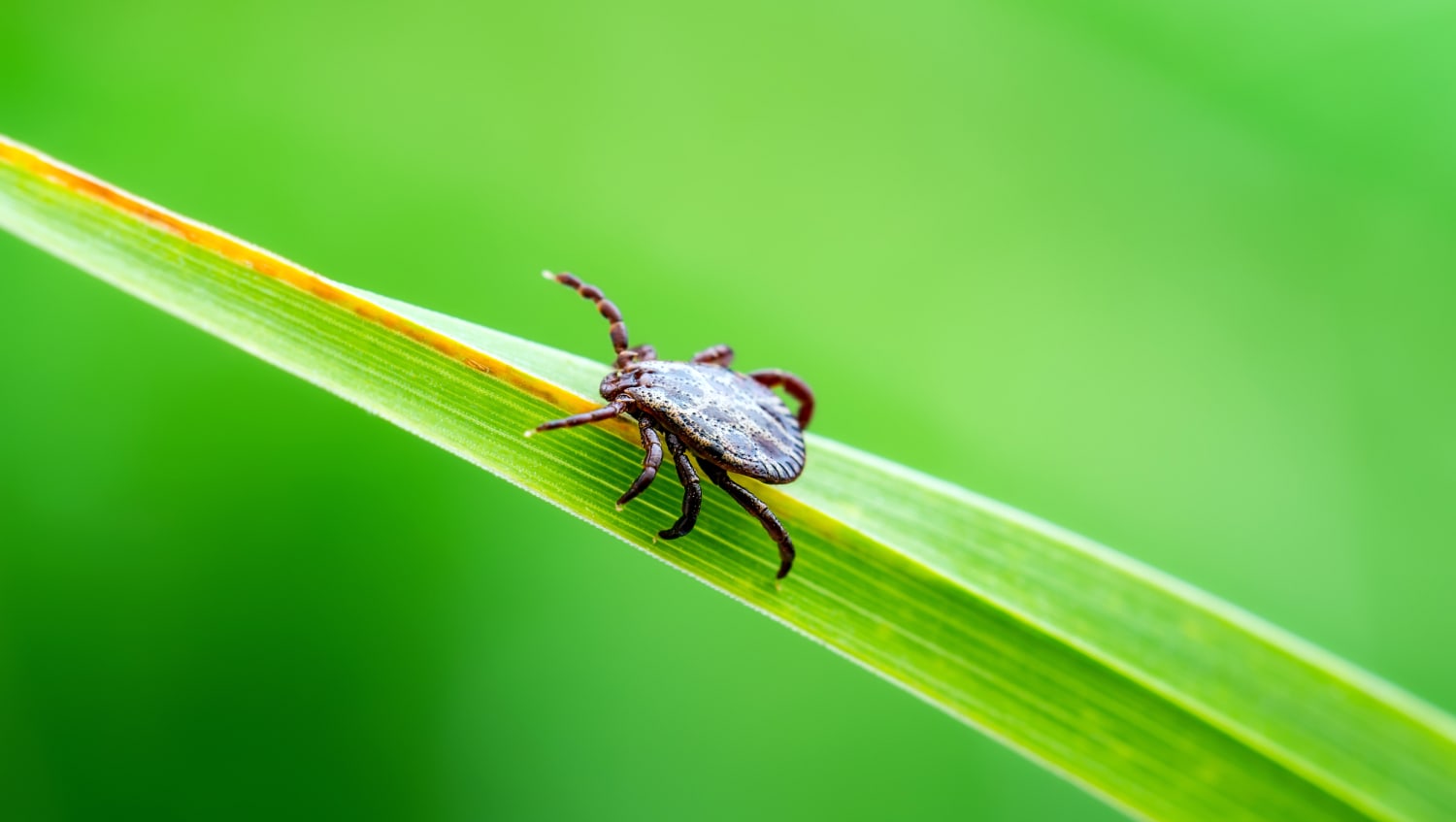 Covid threw the infectious disease playbook overboard last winter.
Instead of the typical flu season, the US experienced a record mix of invasive strep infections, influenza, RSV, enteroviruses and other respiratory illnesses that competed with Covid and caused most Americans to eventually get sick.
Maybe it's not over yet.
Recently, the Centers for Disease Control and Prevention reported a spike in human metapneumovirus in the spring. HMPV is a respiratory virus related to RSV (Respiratory Syncytial Virus) and is usually transmitted by coughing, sneezing or touching surfaces containing infected respiratory droplets.
"We saw a lot of HMPV," said Dr. Buddy Creech, a pediatric infectious disease specialist at Vanderbilt University Medical Center in Nashville, Tennessee. Most cases are mild, Creech said, with wheezing and "a lot of snot."
Despite the upswing, the CDC said HMPV is unlikely to increase this summer.
"HMPV activity is currently unremarkable," a spokesman for the agency said in an email, adding that the risk of HMPV spreading is low.
If Covid has turned typical seasonal illnesses on their head, what's in store for summer?
"You can never really predict the future, but I would hope we have a boring summer," said Dr. Anthony K. Leung, infectious disease specialist at the Cleveland Clinic.
For several years there has been an unusual rise in childhood illnesses such as croup, Strep A and RSV, a winter virus that spiked in the summers of 2021 and 2022.
While the situation in the US appears to have stabilized for the time being, summer travel is only just beginning. Slight surges in other viruses have put infectious disease experts on high alert as we near the summer of 2023.
covid
It is impossible to know how many Covid cases are circulating. The CDC is not tracking cases, although sewage testing is still ongoing. Some areas of the country, such as NYCare now seeing high levels of Covid in these samples.
It's too early to know if these cases will lead to a new wave of serious illness. As temperatures rise, just congregating in air-conditioned spaces behind closed windows and doors increases people's risk of contagion.
"Just like winter, when you're indoors together and someone has it, it's pretty easy to spread," said Jodie Guest, professor of epidemiology at Emory's Rollins School of Public Health in Atlanta.
It is gratifying that the number of hospital admissions due to Covid has declined steadily since the beginning of the year CDC.
enteroviruses
Enterovirus is an umbrella term for many different viruses, such as hand, foot and mouth disease and even the common summer cold. These viruses are usually transmitted through coughing and sneezing.
Enteroviruses are often mild and can cause a range of symptoms, including skin rashes, fever, loss of appetite and sore throat.
"This is the virus that we expect in the summer," said Dr. Amina Ahmed, director of the Division of Pediatric Infectious Diseases and Immunology at Atrium Health Levine Children's Hospital in Charlotte, North Carolina.
In rare cases, enteroviruses can be serious. For example, enterovirus D68 has been linked to a polio-like illness in children called acute flaccid myelitis, or AFM. Patients, usually children, develop unusual weakness in their arms or legs.
Before the pandemic, cases would pop up in one in late summer Every second year Pattern. Had this pattern continued during Covid, doctors would have expected a spike in 2021. It didn't come to that.
Now in 2023, it's unclear if the virus will return to its old patterns. "We're always on guard," Ahmed said.
Lyme disease, norovirus and other holiday viruses
Insects can cause a variety of diseases in different parts of the world.
Three years into the pandemic, more and more Americans are feeling the urge to travel. Doctors say urges could also lead to an increase in travel-related illnesses.
"Always remember that there are some unusual and unpredictable things out there," Leung said. "Exercise caution."
Norovirus, sometimes associated with cruises, can cause vomiting and diarrhea for days.
Many of these diseases spread in a similar way by coming into contact with infectious droplets. The old advice still stands: wash your hands regularly. If you feel ill, spend as little time as possible with others to protect them.
But not all summer diseases are transmitted from person to person.
"From spring to late summer and early fall, the infections we worry about are often related to exposure to various insects," said Dr. Michael Angarone, an infectious disease specialist at Northwestern Medicine in Chicago.
In tropical climates, mosquitoes can transmit diseases such as West Nile fever, dengue fever, and malaria. On May 30, Florida health officials in Sarasota County and Manatee County reported one rare case of malaria in a person bitten by an Anopheles mosquito.
Cases of Lyme disease spike in the summer, and each year there are at least 30,000 new cases of the tick-borne disease in the United States. In March, the CDC warned of rising cases of another tick-borne disease, babesiosis, which is becoming more prevalent in the Northeast. Symptoms of babesiosis include:
Fever
chills
headache and body aches
nausea
muscle and joint pain
If you plan to be out in nature, Angarone says, "Make sure you protect yourself from ticks and mosquitoes by wearing repellents, long pants, and long-sleeved shirts."
"The quicker you find and remove the tick, the less likely you are to get an infection," he said.
Mpox
A slight spike in Mpox cases this spring in Chicago is worrying some infectious disease experts as Pride festivals and other large groups gather during the summer months.
Mpox is expected to rise slightly over the summer, said Dr. Michael Saag, associate dean for global health at the University of Alabama at Birmingham.
Mpox is usually transmitted through close physical contact.
"Mpox is not seasonal. It's really about the way people come together," Guest said. "That's something we really want to make clear by watching people and getting them to vaccinate."
This is of crucial importance for gay and bisexual men, who account for the vast majority of cases. Mpox vaccines and treatment options are available.