Dancers who sued Lizzo pledged to go to additional tour dates despite alleged harassment, documents say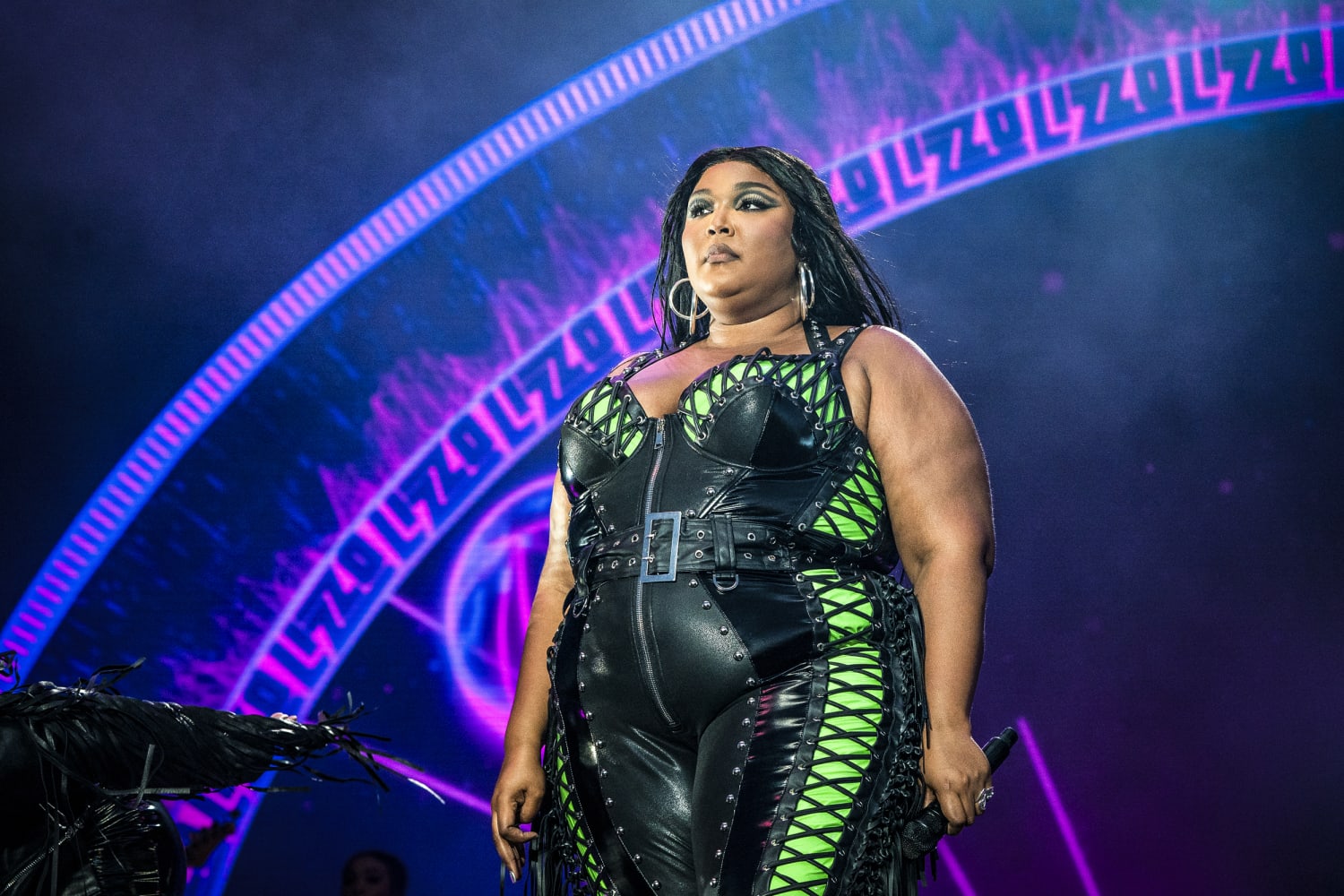 LOS ANGELES — Three dancers who had sued Lizzo committed to additional tour dates after the alleged harassment took place, according to documents obtained by NBC News on Tuesday.
According to a signed agreement and an email, Arianna Davis, Noelle Rodriguez and Crystal Williams re-signed for a third leg of Lizzo's tour in early April.
A deal signed on April 11 indicated that Davis and Williams had agreed to remain on contract through July 31 for Lizzo's international shows. An April 4 email said a Rodriguez representative accepted an agreement for the same dates.
Marty Singer, an attorney for Lizzo, said in a statement Tuesday that the plaintiffs' complaints contained a "number of factual inaccuracies."
"Even at this early stage in the trial, her case has clearly been damaged beyond repair," Singer said.
The dancers' attorneys, Ron Zambrano and Neama Rahmani, said Tuesday that they believe in the lawsuit and that the contractual terms did not change the facts of the lawsuit.
"The plaintiffs just wanted to keep their jobs until they finally had enough of the abuse," Rahmani said. "Arianna, Noelle and Crystal were brave enough to go public with their stories and they have no intention of backing down in the face of these bullying tactics by Lizzo's attorney."
The attorneys also say they have spoken to other potential plaintiffs.
"Some of these will definitely be punishable," Zambrano said. "Crystal, Noelle and Arianna stepped out of the shadows to tell their stories, and now others feel empowered to do the same."
The dancers accused Lizzo of sexual harassment and a hostile work environment in a lawsuit filed in Los Angeles County Superior Court this month.
Lizzo, whose real name is Melissa Viviane Jefferson, threw an afterparty at Amsterdam's Bananabar strip club on February 23, the lawsuit says.
Lizzo "allegedly began inviting the performers to take turns touching the nude performers, catching the dildos shot out of the performers' vaginas, and eating bananas protruding from the performers' vaginas," the lawsuit reads. "Then Lizzo turned her attention to Ms. Davis and began pressuring Ms. Davis into touching the breasts of one of the naked women."
A week later, after a show in Paris, The Suit says, Lizzo invited her dancers to a club for performance inspiration, but didn't mention that it was a "nude cabaret bar."
The lawsuit describes the performance as "artful," but plaintiffs said they were "shocked that Lizzo kept the nature of the event from them and denied them the choice not to attend."
In April and May, two dancers were fired. According to the lawsuit, Williams lost her job on April 26, days after speaking up at a meeting where she disputed a claim by Lizzo that the dancers drank before performances.
Davis was fired after recording an April 27 meeting because she suffered from an eye condition that left her sometimes disoriented in stressful situations, the lawsuit says.
Rodriguez told Lizzo she will resign days later after Lizzo confiscated a phone at a meeting, the lawsuit states.
Lizzo called the allegations "incredible" and "outrageous" in a statement on Instagram this month.
"The last few days have been terribly difficult and overwhelmingly disappointing," she said at the time. "My work ethic, morals and respect have been questioned. My character was criticized.