Days of Doom release trailer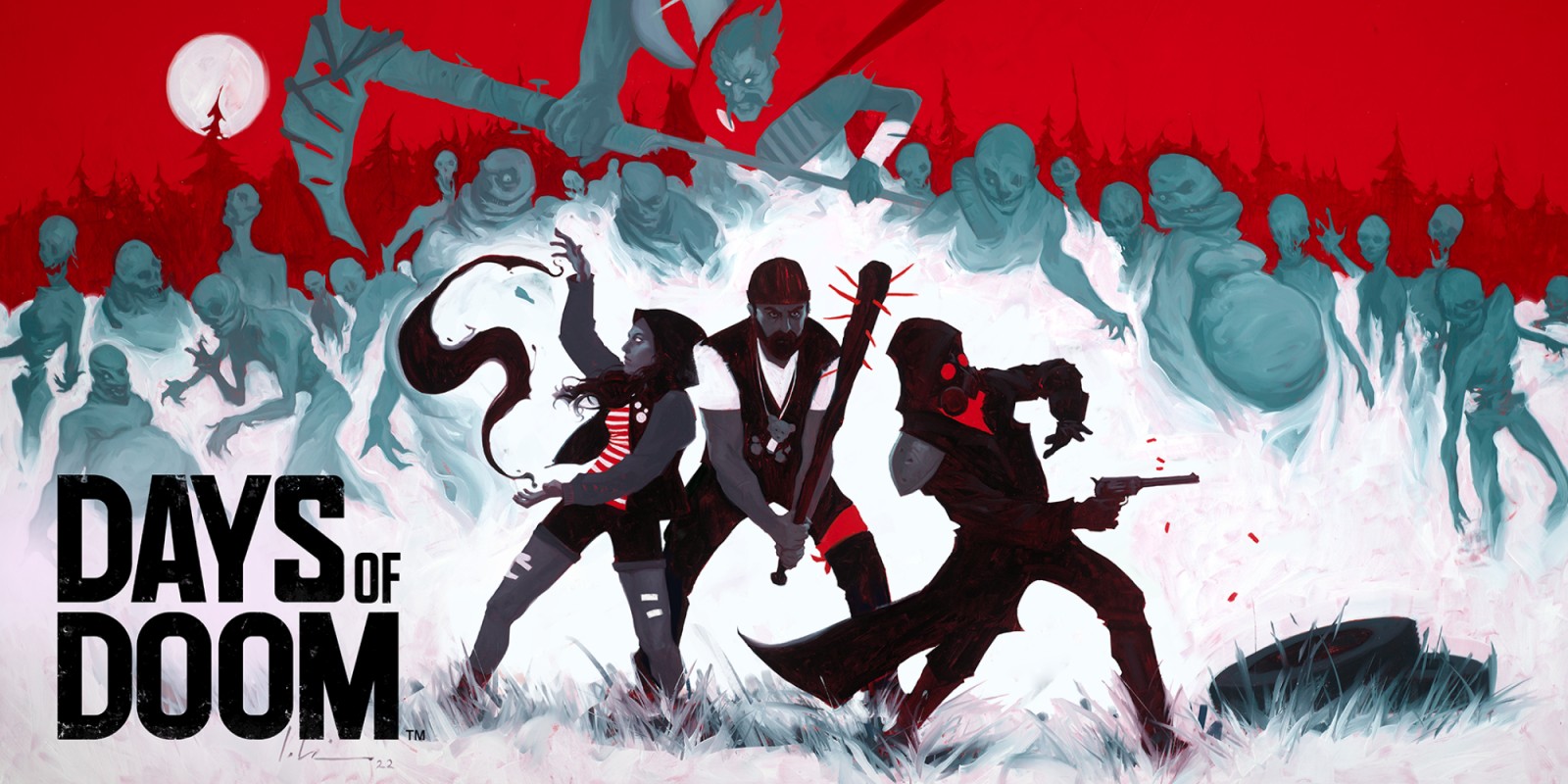 With Days of Doom When we launch on Switch this week, we'll have one final launch trailer. Atari and SneakyBox present their new post-apocalyptic tactical roguelite.
Days of Doom is an unconventional post-apocalyptic odyssey set in a colorful, chaotic world where zombies, robbers, zombie raiders and mutant lizards roam freely. They embark on a journey to navigate a treacherous wasteland and find refuge amidst the rubble. Armed with a diverse group of uniquely skilled survivors, you must strategically maneuver through hordes of undead hellspawn and other threatening enemies, managing hard-earned resources and developing tactics that will allow you to outwit the undead and mutant swarms.
Mastering the art of turn-based combat is essential to survival in this tortured realm. Each character class has unique abilities that, when used skillfully, can turn the tide of battle. Create chaos with Pyro, setting enemies on fire to deal sustained damage. Combine Hydromancer and Thrasher's attacks to drench enemies with water attacks for an electrifying knockout. Although the odds seem insurmountable, the strategic use of each class's talents, combined with timely upgrades and new abilities, is the key to overcoming the undead (or otherwise troubling) threats.
Prepare for endless surprises and relentless challenges, because no two runs are the same in Days of Doom. The procedurally generated landscape and unpredictability of enemy encounters ensure that each playthrough offers a new opportunity to hone your survival skills and push you to the top of your game.
Key Features:
Anime-inspired art style that brings the playful and whimsical vision of the post-apocalypse to life
Eight unique character classes, each equipped with powerful standard and punishing special abilities, enhanced by over 70 items and runes to collect
A dozen enemies, from the archetypal zombie to deadly predators to explosive monstrosities, and two surprisingly brutal boss fights
Original orchestral soundtrack by Jelle Dittmar (Death by Flame, The Playboy Murders)
We've attached the Days of Doom launch trailer below.
Days of Doom is now available on Switch.