DreamWorks All-Star Kart Racing gameplay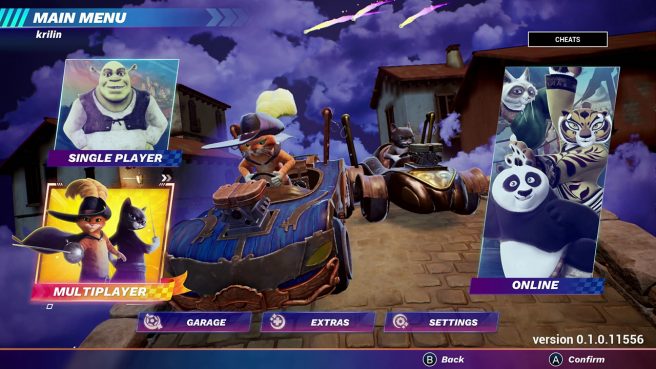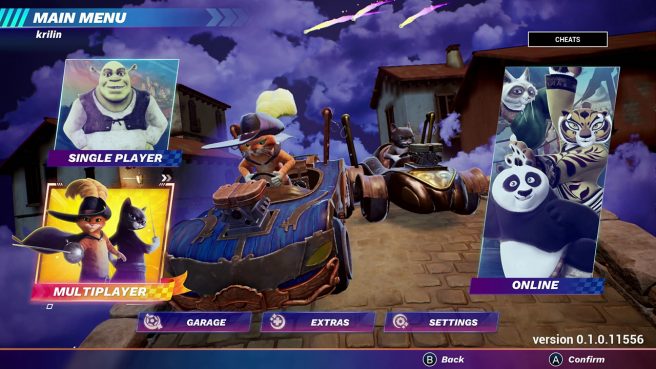 Gameplay was created for DreamWorks All-Star Kart Racing. We can see some tracks with Shrek as the main racer.
In case you missed our previous coverage, check out some details about the game in the overview below:
An all-star cast of some of your favorite DreamWorks characters brings fun and excitement to fast-paced kart racing action like never before! Race on 20 different DreamWorks-style tracks including Shrek's Swamp, New York City Zoo from Madagascar, Isle of Berk and more! 20 of DreamWorks' most iconic characters: Shrek, Po, Tigress, Puss in Boots, Hiccup, Astrid, Boss Baby and other top favorites all come together in an unparalleled kart racing experience.

Key Features

Who will you choose? With favorites like Shrek, Po, Tigress, Boss Baby, Puss in Boots, Hiccup and Astrid, it will be difficult to choose just one.
Each kart gets its distinctive design from the unique personality of its DreamWorks character driver! Add your own touch to the kart with hundreds of parts and accessory combinations to level up!
Immerse yourself in fantastical worlds as you race, shift, jump and drift through tracks inspired by your favorite DreamWorks films: "The Kingdom of Far Far Away" from "Shrek," "Bergen Town" from "Trolls" , "Baby Corp" from "The Boss Baby," "New York City Zoo" from Madagascar , and many more!
Poppy, Branch, Barb, Cooper and others from the colorful world of DreamWorks Trolls not only rock as your hosts at every race, but also help you set the right tone for your race track success with their power-up potential. Collect them to take part in every race and experience special surprises!
Activate magical switches on the track to reveal hidden shortcuts. Expand these magical paths by hitting more switches in a row!
Fantastic split-screen online and local multiplayer for non-stop action the whole family will love.
We have attached the DreamWorks All-Star Kart Racing gameplay below.
Play style
DreamWorks All-Star Kart Racing is available physically and digitally. The languages ​​English, Spanish, French, German, Italian and Dutch are included.
Related