Elijah McClain said "I can't breathe" seven times while he lay handcuffed, prosecutors say
BRIGHTON, Colo. (AP) — The trial of a current and former Colorado police officer charged in the death of a Black man named Elijah McClain began Wednesday with a prosecutor describing how the victim said seven times: "I can't breathe." ". lay tied up on the floor.
"Listen to Elijah's words," prosecutor Jonathan Bunge said as police body camera video of the episode was played. "When Elijah is tied up on the floor, he says over and over again, 'I can't breathe.' Please help me.'"
But instead of helping him, Bunge said, Aurora police officer Randy Roedema and his former colleague Jason Rosenblatt ignored McClain's pleas for help and told arriving paramedics that McClain was resisting and had "crazy powers."
Paramedics then gave McClain a sedative "as he got closer and closer to death," Bunge said in Adams County District Court.
"The sedative was the very last thing he needed at the time," Bunge said.
Roedema and Rosenblatt, the first of five people charged in McClain's death to go to trial, listened in silence as Bunge laid out the government's case after Judge Mark Warner seated a jury of seven men and seven women, including two alternates . Most of the jurors appeared to be white.
Both Roedema and Rosenblatt are each charged with one count of involuntary manslaughter and one count of involuntary manslaughter. Both men have pleaded not guilty.
In his opening statement, Roedema's attorney, Reid Elkus, said his client was not there when McClain was first stopped.
McClain only began resisting when another former Aurora police officer, Nathan Woodyard, gave him a carotid hold, Elkus said. And it was the paramedics who diagnosed McClain with "excited delirium" and injected him with a lethal dose of ketamine, he said.
McClain died because Aurora Fire Rescue paramedic Jeremy Cooper injected too much ketamine for a man his size, Elkus said.
Rosenblatt's lawyer, Harvey Steinberg, said McClain fought back angrily, once declaring, "I intend to take back my power." He said Rosenblatt was "obliged" to help arrest McClain and once heard Roedema say McClain had taken that One of the officers "got" his weapon.
McClain was unarmed when he was stopped on August 24, 2019 by officers responding to a report of a suspicious person wearing a ski mask and waving his arms. He carried a plastic bag with three cans of iced tea in his left hand and his phone in his right. He was listening to music on headphones and initially did not respond when the officers called him.
McClain, a 23-year-old massage therapist, suffered a heart attack upon admission to the hospital and died three days later.
Woodyard, as well as Cooper and another Aurora Fire Rescue paramedic, Peter Cichuniec, are also each charged with one count of involuntary manslaughter and one count of involuntary manslaughter. They have also pleaded not guilty.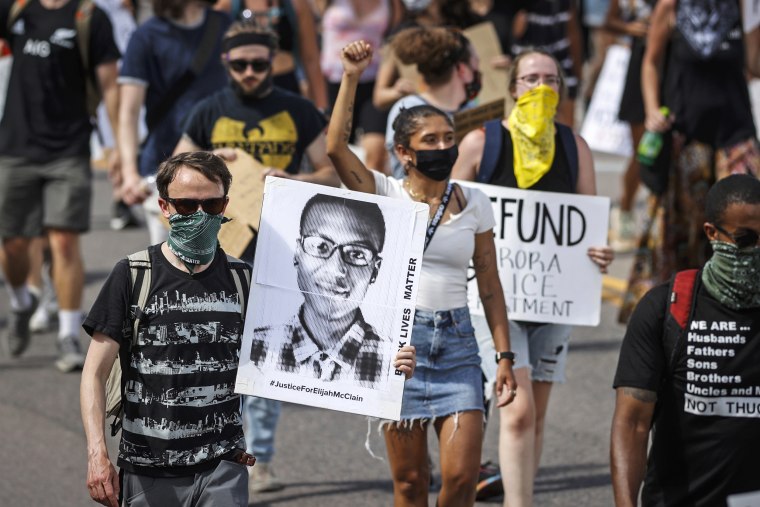 McClain's death sparked months of protests demanding justice and police reform and set the stage for the nationwide demonstrations that erupted the following year following the police killing of George Floyd in Minneapolis.
McClain's repeated pleas that he couldn't breathe were an eerie foreshadowing of what Floyd famously said as he was pinned under the knee of a white Minneapolis police officer on May 25, 2020.
Rosenblatt was fired in 2020 after he texted "ha ha" in response to a picture sent to him by other officers, one of whom appeared to be administering a chokehold near a memorial for McClain.
Roedema remains on unpaid administrative leave.
Cooper and Cichuniec are scheduled to go to trial later this year, according to the Colorado Supreme Court on Monday rejected their requests that their complaints will be dismissed. They were placed on unpaid administrative leave.
Woodyard will go to trial this year, but a date has not yet been set, prosecutors said. He was fired after the incident.
The chain of events that ended with McClain fighting for his life began when three Aurora police officers stopped him as he walked home from a gas station convenience store.
Although it was a warm night, McClain wore a mask and long coat because he suffered from a blood disorder that made him feel cold, according to his family.
Police said officers questioned McClain and then grabbed him when one of the officers thought McClain was reaching for a holstered handgun.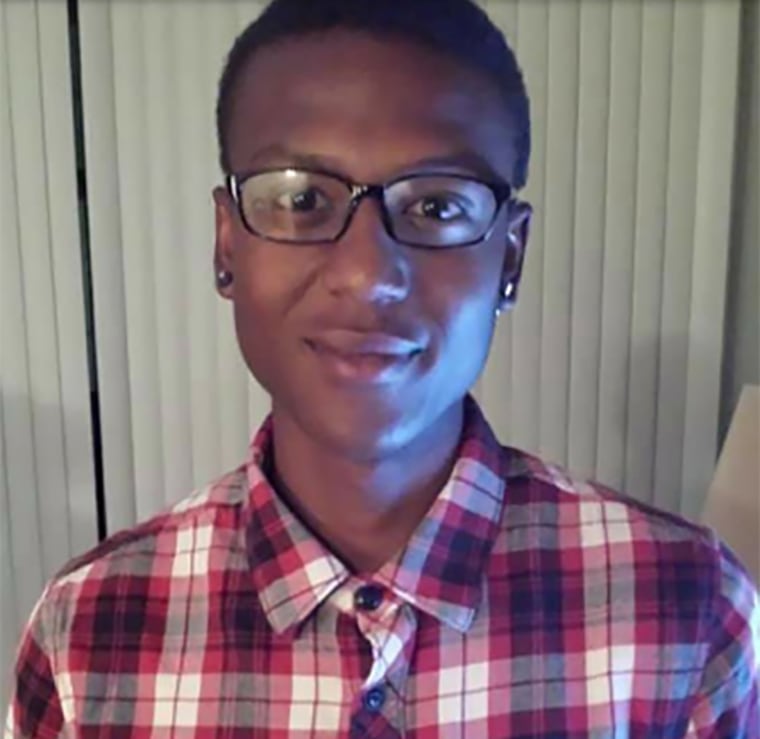 At that point, Woodyard, the lead officer on the scene, placed McClain in a chokehold designed to restrict blood flow to the brain, police said.
Minutes later, in a video obtained by NBC News, McClain was heard telling police, "I can't breathe properly."
Paramedics called the scene and then injected McClain with ketamine to calm him down.
About seven minutes later, McClain lost a pulse and went into cardiac arrest in an ambulance, according to a report released by prosecutors later that year.
Medics managed to revive McClain, but less than a week later he was declared brain dead and life support was withdrawn.
McClain's cause of death was listed as undetermined in the first autopsy report of 2019. But the changed one Autopsy report released Nearly a year ago, McClain said he died as a result of ketamine administration while being forcibly restrained.
Deon J. Hampton reported from Brighton, Colo., Corky Siemaszko reported from New York City.