FFXIV Culinarian Class Quest Guide
In Final Fantasy XIV, the Culinarian job is one of the eight Crafting or Disciples of the Hand jobs in the game. As you'd expect, they cook things, and as a Culinarian, you can craft powerful food buffs that grant DPS bonuses and other stats to you and others. But the road to the highest level of Culinary is quite long, so here is our complete Culinary class quests guide.
General tips for culinarians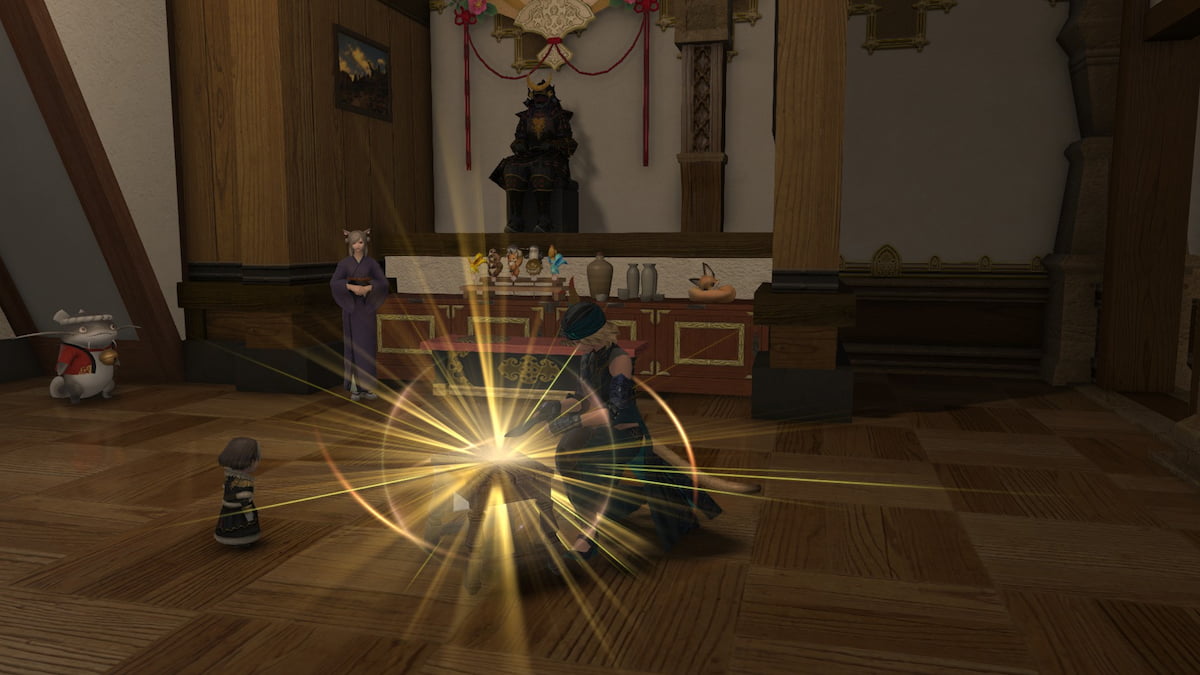 Culinary is one of the more complex crafting quests, as each delivery requires multiple ingredients. However, the levies are usually only in the singular, so you have two methods to choose from:
Craft the traded groceries yourself, then sell the leftovers in the marketplace
Stack up a load of gil and do the opposite, buying everything up instead of crafting it yourself
The advantage of the first method is obviously that it allows you to gain experience faster and level up your Culinarian slightly, but if you're just looking for the quickest and easiest method then just buying the required items is fine. And if there's one you're struggling with, just skip it! Buy it on the market board and move on.
While gear is important, it's probably not worth spending money on gear until you're locked out of crafting. You get enough gear from quests every time to keep up. In general, you probably won't need to buy any culinary gear until level 70.
A Realm Reborn Culinarian Class Quest Guide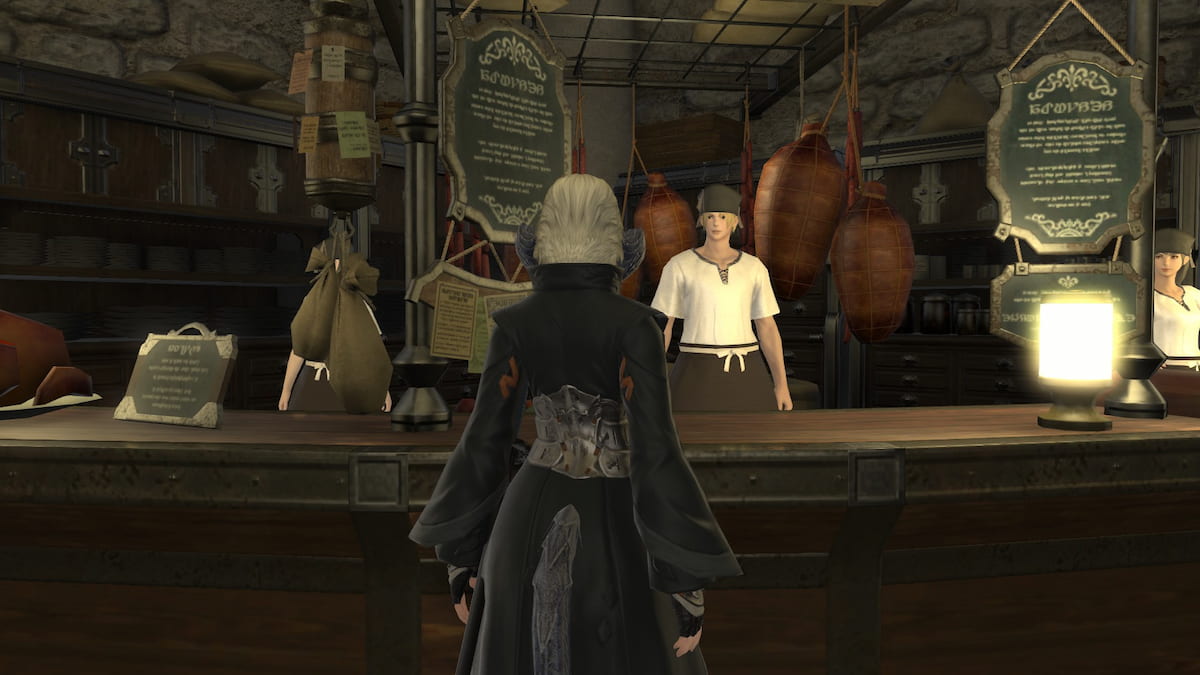 Below is a guide to all culinary quests in A Realm Reborn (ARR). These will take you from unlocking the class to level 50 and possibly beyond with any experience buffs you might have.
Path of the Culinarian – Level 1
This is the first quest and only the unlock quest. Just talk to me Lyngsath (X: 10, Y: 8) complete.
My first pan – level 1
You don't even have to leave The Bismark (Culinarian's Guild) for the first quest. Go to jossie , buy some maple sap and make some maple syrup. Easy!
A Trout Treat – Level 5
Making the maple syrup probably only got you to level two or three. So quickly make some of the other easy recipes to get to level five and then talk to them Lyngsath (X: 10, Y: 8) again. This time he wants grilled trout. However, don't worry about grabbing a rod for the fish. Go to Hyaline X: 10.4, Y 13.7 in the Upper Decks to buy princess trout for the dish.
Do it yourself – level 10
This is another one that doesn't even require you to leave the guild. Buy the items from Jossy and send and deliver portions of grilled dodos to Ingham.
Available: 2 Grilled Dodo
On a skewer – level 15
Next is another one that doesn't require you to leave the guild. It's a meat miq'abob. When you're battling for levels, go through and make one of the recipes you haven't completed yet. The experience from completing each quest should give you about two tiers, but you'll need to fill up the rest with crafting or leveling quests.
Let go of a burden – Level 20
From now on you'll have to struggle to find your own ingredients instead of just using the guild shop. It starts very simply with that Pixie Plums. Find them and turn them into dried plums
Making Friends with Aldgoat – Level 25
Back to things you can collect fairly easily. All these items are available in the guild, so just buy them and start preparing your Aldgoat steak.
Available: Ald goat steak
The Chefsbane Cometh – Level 30
This is the first quest that requires a high quality (HQ) item. In order to craft an HQ item, you must ensure that the item's quality when synthesized reaches the 100% quality threshold. Alternatively, the quality doesn't have to be 100%, but you run the risk of not getting the HQ item. From now on, all quests require HQ or collectible items to complete unless otherwise noted.
Available: Smoked Raptor (HQ)
Of Cooks and Books – Level 35
This is a kind of story mission where you will learn how to run a restaurant. But really, the trick is that you have to collect the cumbersome ingredients for ratatouille. Again, this must be HQ.
Available: Ratatouille (HQ)
Pan Diplomacy – Level 40
The first delivery with multiple dishes that requires a lot of item gathering for the end result. I would suggest gathering most of these materials from the Market Board rather than from yourself as many of these are fairly high tier ingredients.
Available: Blood Currant Tart (HQ), Fried Fish (HQ), Chamomile Tea (HQ)
A Taste of Home – Level 45
Another more complex list of ingredients, mainly for the individual elements that make it up. Again, we suggest getting these from the market board for convenience.
Available: Dzemael Gratin (HQ)
Revenge of the Chefsbane – Level 50
In the finale of the ARR quests, throw a full feast for the Chefsbane. All of these ingredients require you to either hunt creatures or rely heavily on the market board. In any case, it will take some time to collect all these materials. And after you create them, you'll probably be shooting past level 50 towards level 60!
Available: Eft Steak (HQ), Beef Goulash (HQ), Trapper's Quiche (HQ), Crowned Pie (HQ)
Related: How to get the Miw Miisv mount in FFXIV
Heavensward Culinary Quests Guide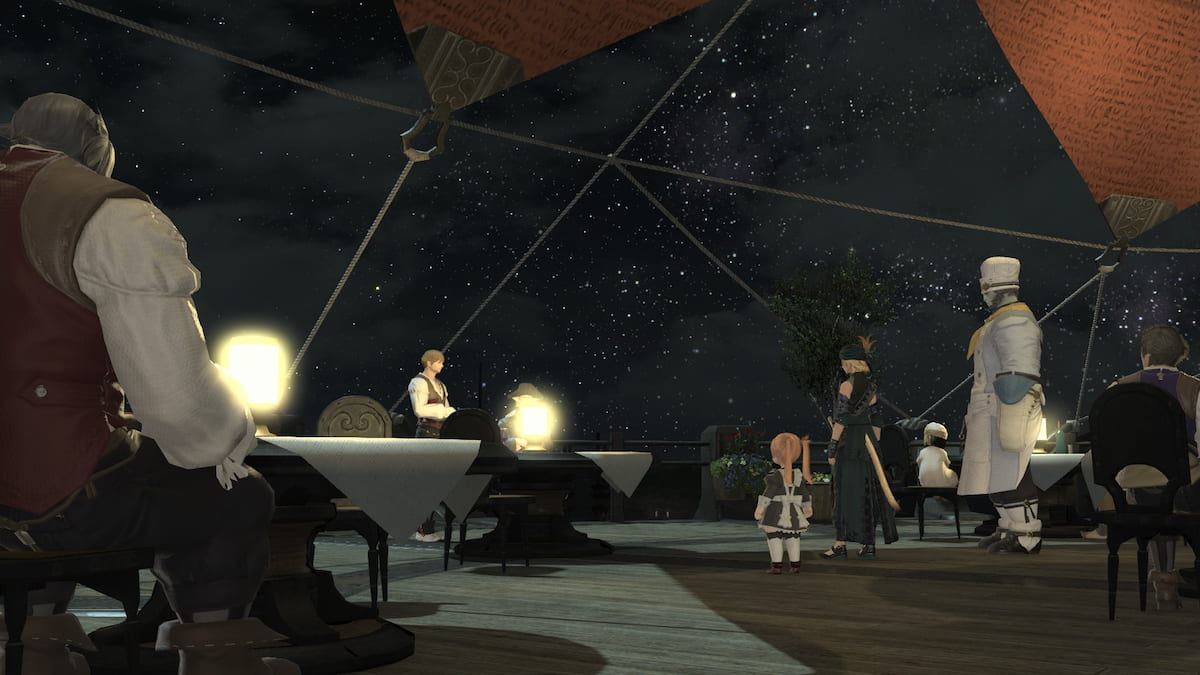 You will most likely be well past level 50 by the time you complete ARR Culinarian's final quest, so you should be able to jump into the Heavensward quests with ease. But the quests themselves will be some of the most difficult and frustrating, so keep going!
Wait for me – level 50
This is an introductory quest, there are no results and you only get a trio of Commercial Engineering Manuals.
A spoon less sugar – Level 53
The next four quests are some of the most annoying in the Culinarian quest line. Mainly because each recipe is very complex, requiring multiple items and often multiple steps. Not much advice here other than making sure you have the cash or patience to get through these.
Available: Ishgardian Tea (HQ), Sohm Al Tart (does not have to be HQ)
In search of hot stuff – level 55
Three more meals with complex ingredients and preparation. This is where a lot of people will drop Culinarian, at least for a while since it's so frustrating to collect everything for this series of quests, but keep going!
Available: Kaiser rolls, beet soup, grilled sweet fish (all HQ)
Love Meat Tender – Level 58
Another complex recipe, at least it's just the one.
Available: Cockatrice Meatballs (HQ)
The Spirit of Hospitality – Level 60
All done with some of the toughest quests! Enjoy your lap of honor.
Available: Morel salad, fried oceanis, marron ice cream (HQ)
Related: FFXIV Variant Dungeon Guide
Stormblood Culinarian Quest Guide
As with the Heavensward quests before, you'll likely be higher than level 60 by the time you start these. That's not a concern as you'll need to catch up levels later in the quest chain.
Flavors of the Far East – Level 60
Another intro quest. No delivery item, just drop it off and get more technical manuals. Great for leveling up a bit.
Rice for every occasion – Level 63
You will now find that the game has become much easier since they only give you the ingredients. At this point, it's more about having enough stats to complete the recipes than collecting.
Available: Doman Rice Balls (HQ)
A broth from the brine – Level 65
You are given the ingredients, make the broth. Easy.
Available: Doman Udon Broth (HQ)
Teach a man to make fish – level 68
Another mission, another time they give you ingredients. Do the fish.
Available: Nigiri Zushi (HQ)
The Path to the Father's Heart – Level 70
And that concludes the Stormblood Culinarian chain. Since you get all the ingredients, this one is really trying to make the crafting very difficult
Available: Doman Sukiyaki (HQ)
Shadowbringers and the Crystalline Mean Quests Guide
For Shadowbringers, the class quest system has been radically changed. Instead, it was modified to be more similar to the Custom Delivery system. For Culinarian speak with us Bethric in the Crystarium (X:10.8, Y:8.6). There are six deliveries in total. Aside from the quests, none of this has to be HQ.
Level 70 – Edible Antidote x18
Level 73 – Nutrient-Rich Porridge x18
Level 75 – Strengthening Soup x18
Level 75 – Offering of Candy x1 (HQ)
Level 78 – Berube fodder x18
Level 80 – Zun Style Amaro Feed x1 (HQ)
Endwalker and the Study Delivery Quest Guide
The delivery system returns for Endwalker, this time for study deliveries. Once again, Culinarians are lumped together with Alchemists, but this is a decidedly food-based questline. There are eight quests and six deliveries, just like in Shadowbringers. Complete the quest Unfathomable taste to unlock them, then talk to Debroye, old Sharlayan (X: 5.4, Y: 8.2), after. Each of these items, apart from the HQ items, is a unique collector's item. To get reasonable levels, we recommend using Level quests on Scholar's Haven for experience.
Level 70 – Panaloaf Sweetener x6
Level 73 – Panaloaf Yeast x6
Level 75 – Panaloaf Oil x6
Level 75 – Golden Spice (HQ)
Level 78 – Ascorbic Acid Supplement x6
Level 80 – Sharlayan Fish Cake Ingredient (HQ)
For more Final Fantasy XIV news, guides, and information, visit Final Fantasy XIV Wins Best Game Community at the Golden Joystick Awards in Pro Game Guides.
https://progameguides.com/final-fantasy/ffxiv-culinarian-class-quest-guide/ FFXIV Culinarian Class Quest Guide