Florida sues over ban on pro-Palestinian student groups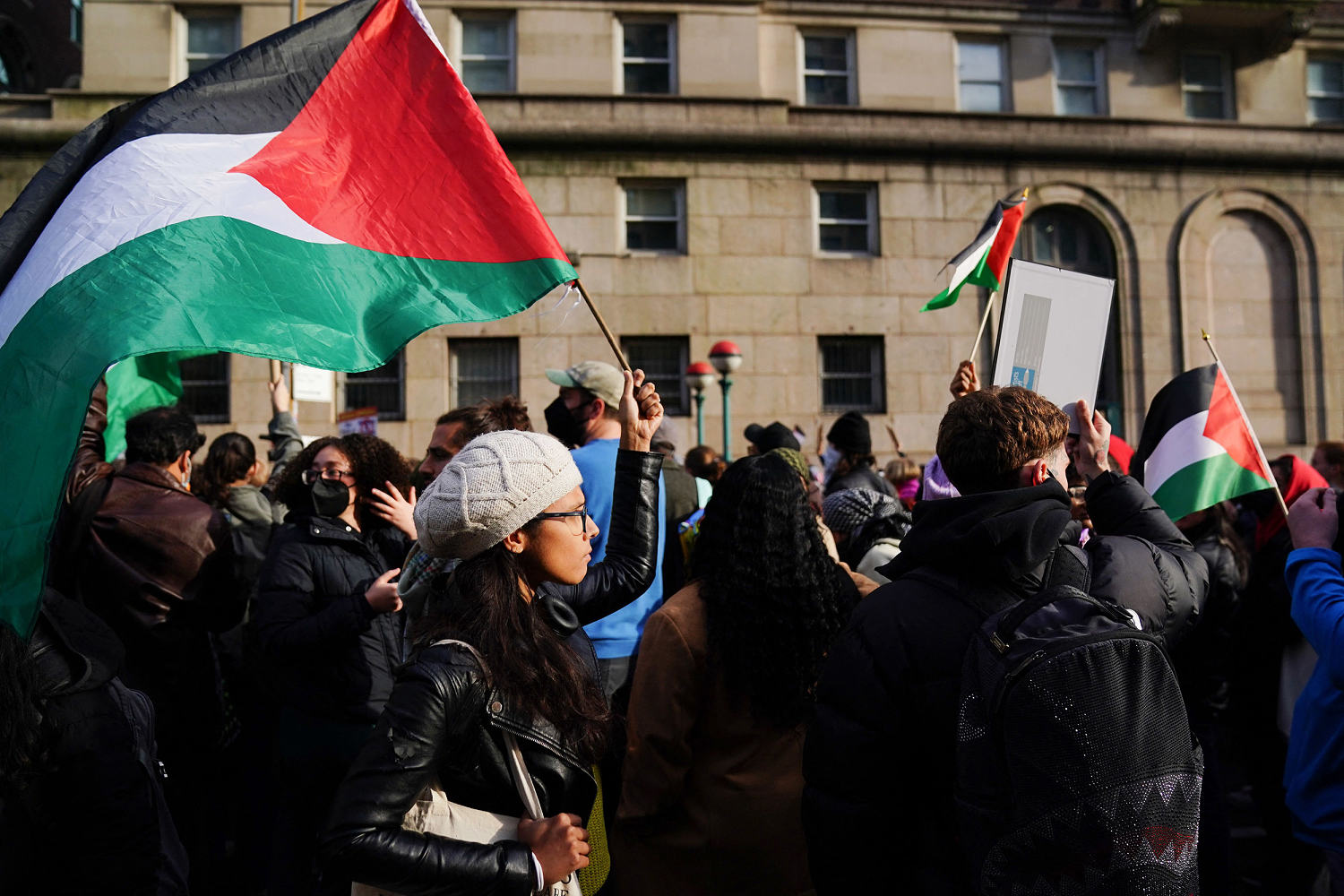 The American Civil Liberties Union challenged Florida's ban on pro-Palestinian campus groups, arguing in a federal lawsuit Thursday that the state is violating students' free speech amid tensions on U.S. campuses over Israel's war with Hamas.
Along with Gov. Ron DeSantis, Florida's university system last month ordered colleges to close branches of Students for Justice in Palestine (SJP), a group that has been at the center of campus activism since Hamas's Oct. 7 attack on Israel is in the USA.
The lawsuit — against DeSantis, a 2024 Republican presidential candidate, and several officials of the state university system — was filed on behalf of the University of Florida's SJP division and seeks an injunction on a state order blocking SJP from receiving school funds and use campus facilities.
"If officials in Florida think that silencing pro-Palestinian students protects the Jewish community — or anyone — then they are wrong. This attack on free speech is dangerous," Howard Simon, interim executive director of the ACLU of Florida, said in a statement.
A spokesman for DeSantis said the governor was right to disband the groups.
"Groups that claim to be part of a foreign terrorist movement have no place on our campuses," said governor spokesman Jeremy Redfern.
State University System of Florida Chancellor Ray Rodrigues did not respond to a request for comment.
Students at U.S. universities have clashed over issues on both sides of the nearly six-week-old conflict. Some accuse their schools of not doing enough to denounce anti-Semitism and others of schools ignoring the plight of Gazans under Israeli fire.
The lawsuit, filed by the ACLU, the ACLU of Florida and Palestine Legal in U.S. District Court in Florida, cites a Supreme Court decision affirming the right of students to organize and speak out on matters of public interest and to another case that finds that federal law fails to criminalize "independent political advocacy" as long as it is not done in coordination with or at the direction of foreign terrorist groups.
Brandeis University has also banned SJP indefinitely, and Columbia University and George Washington University have suspended the group. The schools cited the national organization's support for the Hamas attack and said their campus departments were violating school policies.
The student groups describe the suspensions and bans as unfair. Videos posted on Instagram showed Palestinian supporters gathering in Columbia and George Washington on Wednesday to protest the suspensions of SJP groups.
Florida's university system has said it based its ban on a "toolkit" issued by the national organization on chapters that referred to Hamas' attack as "the resistance" and stated: "Palestinian students in exile are PART of this movement."
In his Oct. 24 memo ordering the ban, Chancellor Rodrigues said the national SJP had identified itself as part of the Hamas attack and that it was a crime under Florida law to provide "material support…to a particular… foreign terrorist organization".
Brian Hauss, senior staff attorney for the ACLU's Speech, Privacy and Technology Project and an attorney in the case, said the student plaintiffs in the public university system in this case were victims of "guilt by association."
"They are a completely autonomous and independent group that is in no way beholden to the national Students for Justice in Palestine," Hauss said in an interview, adding that he did not believe the national organization should be prosecuted for its statements about Hamas could be held responsible.
Israel said Hamas killed 1,200 people and brought about 240 hostages to Gaza in the Oct. 7 attack. According to Gaza health authorities, more than 11,000 people have been killed in the Israeli counteroffensive in the Gaza Strip.