Former F1 racer threatens to sue to overturn superstar Lewis Hamilton's 2008 championship
Retired Formula One racer Felipe Massa is ramping up his legal battle to overturn the result of the 2008 championship as the sport returns this weekend to Singapore, where an infamous race-fixing operation known as "Crashgate" took place that he says robbed him of his glory .
"I won the cup. I fight for the justice of sport – to win the cup," Massa said in a wide-ranging telephone interview from his home in Brazil. "And for that I will fight to the end, even if I have to turn to the judiciary to prove that what happened to me was not fair." And that's why we are – me and the legal team that we have – 100% prepared."
His team currently claims this Remarks by then F1 boss Bernie Ecclestone and newly unearthed Comments by Charlie Whiting, the former racing director of the FIA, suggest that they knew more about Renault's fraud than they admitted at the time. The team also says the pair hatched a "conspiracy" to "hide the matter" rather than cancel the points awarded in the race.
"A race was rigged. And unfortunately this manipulation took the championship away from me," said Massa, who drove for Ferrari. "We know – and we have evidence – that very, very important people knew in 2008."
He said the "right thing" would be to cancel all points in the race and reverse the title result.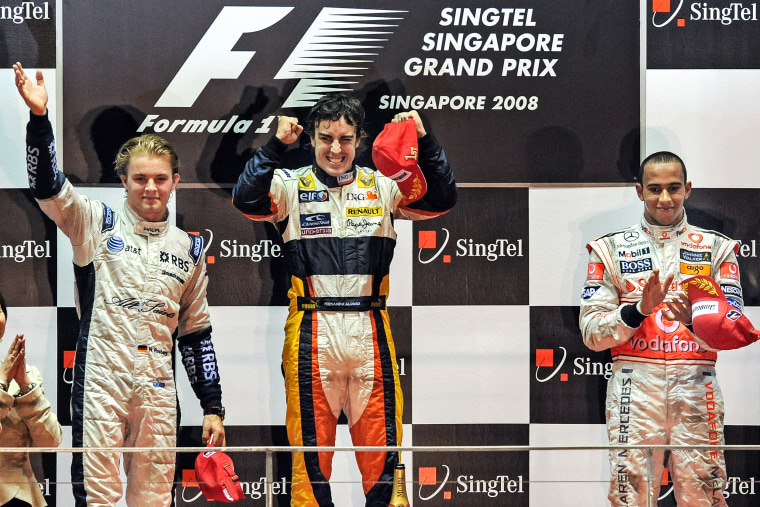 Many analysts are skeptical that Massa's extraordinary challenge could succeed because Formula One championships are not revoked after they have been awarded, let alone after 15 years. Formula 1 and the FIA ​​​​did not respond to comments.
His proposed legal action threatens to reopen one of the darkest chapters in sports history at a time when fan bases are growing in the United States. There is also a lot at stake for Lewis Hamilton, who won this title by one point on the final lap of a thrilling final race of the season in Brazil.
Hamilton, who was driving for McLaren at the time, later moved to Mercedes and won six more championships, equaling the record set by Formula 1 legend and former Ferrari driver Michael Schumacher. Massa, 42, has since retired after a successful career but without a title.
In a series of letters reviewed by NBC News, Massa's legal team issued document retention notices to Formula 1 and the FIA; his former team Ferrari; the guilty team, Renault, now called Alpine; and several former Renault officials. Formula 1 and the FIA ​​​​have asked Massa's team for more time to deal with the allegations.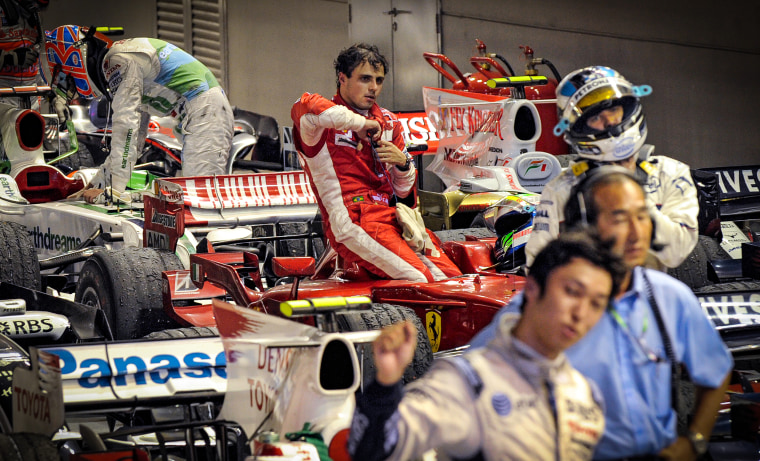 Massa's team gave the parties until Oct. 12 to respond before planning to launch a full legal action involving "multiple jurisdictions," Massa's lawyer Bernardo Viana said.
It all goes back to the 2008 Singapore Grand Prix, when Renault driver Nelson Piquet Jr. – on orders from team bosses – he later admitted – intentionally crashed to bring out a "safety car" and upend the race dynamic to help his teammate. The conspiracy succeeded because teammate Fernando Alonso took advantage of the chaos and won.
Massa, who was leading the race at the time of the accident, fell victim to a Ferrari error in a hectic pit lane and scored no points, while Hamilton finished third and collected six points, which ultimately proved crucial to his title.
The race counted towards the final result of the championship because, as those responsible said at the time, they only found out about the Renault program the following year and by that time it was too late to change the result.
The "Crashgate" saga is well known to long-time Formula 1 fans, but less familiar to newer fans of the "Drive To Survive" era. Massa said it was an opportunity for the sport and its new owners, U.S.-based Liberty Media Corporation, to prove that the sport is better today.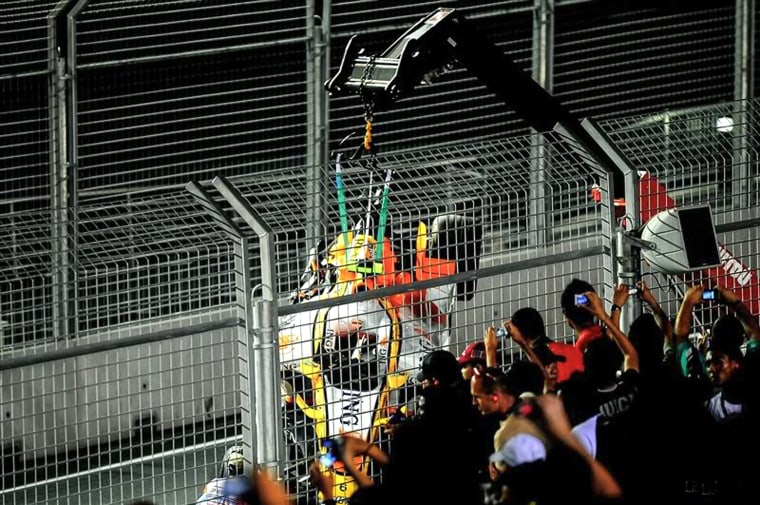 Massa took legal action after Ecclestone told the German website F1 Insider in March that he and then-FIA president Max Mosley were made aware of the Singapore program during the 2008 season but did nothing to cancel the race to avoid a scandal. He said he felt bad for Massa because if they had done it, Massa would have been champion, not Hamilton.
"I was devastated when I saw the comments," Massa said.
Then the saga took a strange turn.
After Ecclestone's claims sparked a firestorm and Massa threatened legal action, the 92-year-old former F1 boss said Reuters He didn't remember giving the interview: "I honestly don't remember any of it."
Now he accuses Massa of playing with money. "The Massa clan only cares about money. But the chance of that happening is zero," Ecclestone told the Swiss-German magazine blick.ch.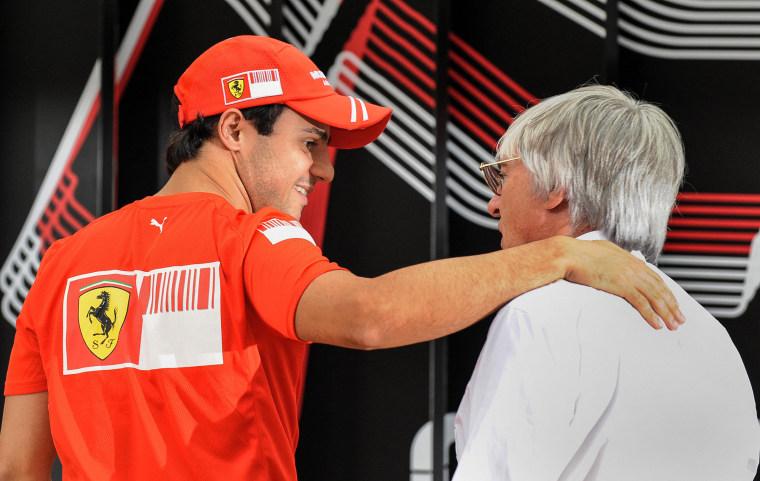 Massa rejects this claim.
"I'm not doing this for the money," he insisted. "Ecclestone only says it because we show it – how serious we are. And he knows that we will not accept the stain on the sport… He is also probably afraid of what will become public."
With Whiting and Mosley dead and Ecclestone ignoring his earlier comments, Massa's team is left without cooperating witnesses at the highest level. Some suggest that if Massa's legal challenge succeeds, it would open the door for other drivers to sue to overturn championships that have ended in controversy.
Asked whether Massa would accept a co-championship with Hamilton, Viana said: "At this stage we cannot make any assumptions about a possible agreement as we have not received any offers. But of course our channels are open."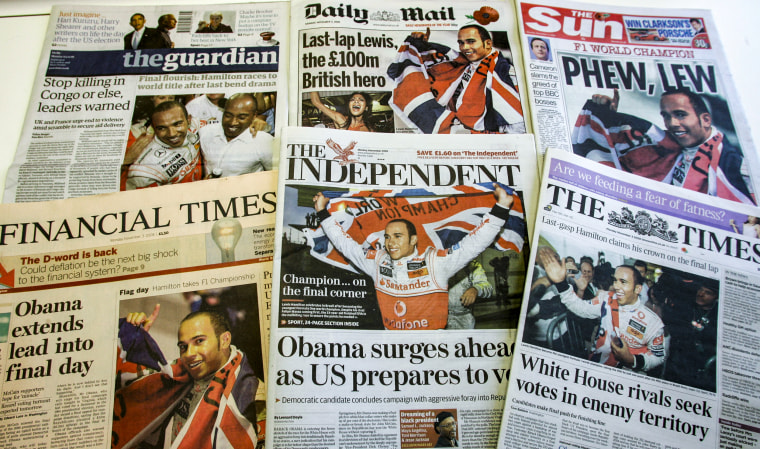 Massa said he did not accuse Hamilton of wrongdoing and had not spoken to the seven-time champion about the case. But he said he would encourage Hamilton to reassess given the Briton's stand against injustice.
"I think the most important thing is that he really shows people that he is looking for justice, that he is looking for things to happen in the right way. I think it is important that he analyzes my case in the right way," he said. "Like the way he really shows how much he's there to help so many problems around the world – racism, injustice."
Hamilton's representatives declined to comment and the Mercedes driver avoided commenting publicly on Massa's actions.
"I have a really bad memory," Hamilton recently told reporters when asked about it crash.net. "I don't really focus on what happened 15 years ago."