Former Kotaku employees launch independent video game website Aftermath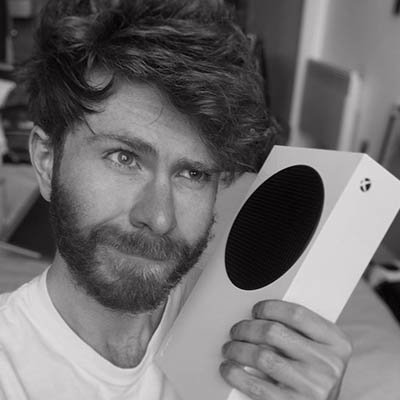 A group of former Koktau authors have come together to launch the new video game website Aftermath.
The worker-owned media company was co-founded by Nathan Grayson, Gita Jackson, Riley MacLeod and Luke Plunkett, who will work with lead writers Chris Person and Alex Jaffe, as well as a number of freelance writers, to deliver breaking news, criticism, analysis and "thought-provoking "stimulating" editorial.
The founding team described Aftermath as a "continuation of the irreverent and hard-hitting journalism pioneered at Kotaku" and noted that it will be an independent, subscription-based publication.
The Aftermath team will complement the site's editorial offerings with two podcasts, including 52 Pickup, an exploration of DC Comics' most ambitious and underrated series, hosted by Gita Jackson and Alex Jaffe.
Subscription options include a basic plan of $7/month or $70/year, which provides access to all articles and bonus podcast episodes. An additional tier of $10/month or $100/year also includes access to comments, a community Discord server, and regular staff Q&A.
Luke Plunkett told Game Developer that the decision to stay away from corporate investments was an easy one, despite the risks involved. "As a group, we have experienced forced ownership changes, layoffs and mismanagement by private equity firms, so the decision to avoid corporate investments was fairly easy for us," he said.
"Taking the risk of launching an entire website ourselves was a little scary, but also extremely exciting: learning how a company works, designing the website and having lots of conversations about what we think a workplace should look like ." and how we get there. It was really rewarding to essentially start a business from the ground up."
Aftermath co-founder says the ad-supported model most websites rely on is "collapsing"
Plunkett said the team is excited to see what a video game and culture website can become "if the people who write are also the place," and believes pursuing a subscription-based model will benefit both the Aftermath -Editorial team and their readers will strengthen.
"The current advertising-driven model on which most websites are based is breaking down, and as this happens, corporate ownership of media sites is becoming increasingly exploitative," Plunkett added. "Anyone who has tried to read a gaming site recently knows that it's tiring for the audience to read an ad-strewn post, and it's tiring for journalists to constantly chase stories just to get them in search engine results and place it in social media feeds."
"By switching to a subscription-based model, readers get a website that isn't full of pop-up ads and articles full of search engine keywords. And as writers, we will only answer to one group of people: our audience." "
Looking ahead to the new year, Plunkett and his co-founders are aiming for stability, but if Aftermath takes off, there's a chance the nascent site will become a home for other writers across the industry.
"We started this website because we all just wanted a nice, stable place to continue doing the work we (and hopefully readers!) love," Plunkett said. "Longer term we would like to be successful enough to attract more writers and freelancers, but for 2024 we just want to have established ourselves, written some good stories and hopefully made some readers happy."