Former NFL media journalist Jim Trotter files racial discrimination lawsuit against the league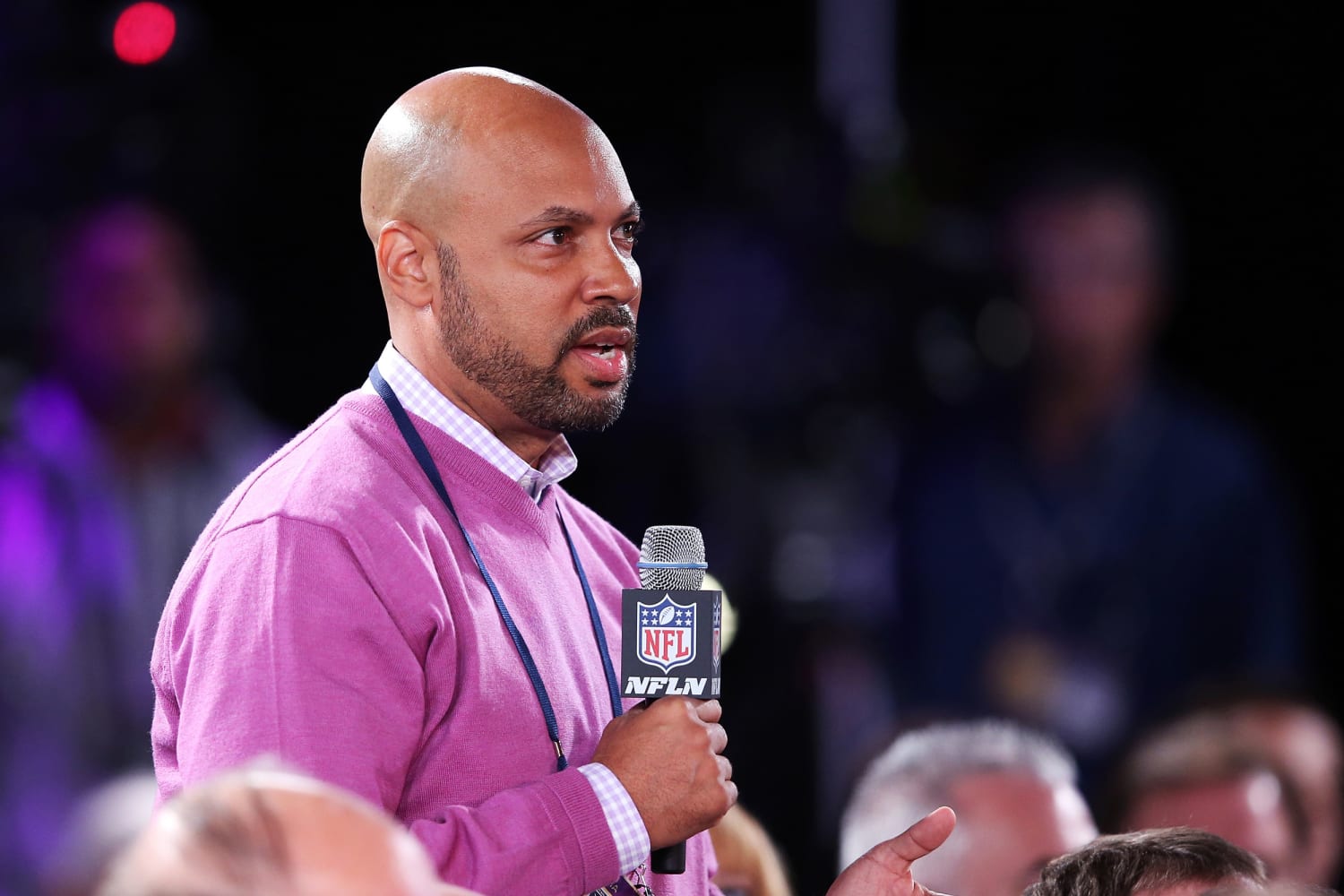 A former NFL Media journalist is accusing the league of failing to address what he calls long-standing institutional discrimination and said his contract was not renewed because he repeatedly raised concerns about equity and racial injustice.
When he made his claims in one Discrimination and retaliation lawsuit Jim Trotter, filed Tuesday in federal court in New York City, also cited Dallas Cowboys owner Jerry Jones and Buffalo Bills owner Terry Pegula for making racist comments. Trotter said concerns he raised with league executives, including NFL commissioner Roger Goodell, about those comments and the lack of diversity among NFL Media's staff fell on deaf ears.
"The NFL has maintained that it wants to be held accountable when it comes to diversity, equity and inclusion. I tried it and it cost me my job," Trotter said in a statement from his law firm Wigdor. "I'm filing this lawsuit because I can't complain about things that are wrong if I'm not willing to fight for what's right."
Trotter, who is Black, now works for The Athletic after previously being a reporter for the NFL Network before his contract was not renewed in March.
The NFL issued a statement denying Trotter's allegations.
"We share Jim Trotter's passion for quality journalism created in and supported by a diverse and inclusive environment," the NFL said. "We take his concerns seriously, but we strongly dispute his specific allegations, particularly those against his dedicated colleagues at NFL Media."
The NFL said Trotter's contract was not renewed due to business decisions to address "a challenging economy and a changing media environment."
Pegula also said in a opinion that the allegations against him are false. "I am appalled that anyone would associate me with such an allegation," he said. "Racism has no place in our society and I am personally outraged that my name is being associated with this complaint."
Jones issued a statement saying, "Diversity and inclusion are extremely important to me personally and to the NFL. "Jim Trotter's account of a conversation that occurred over three years ago with myself and our vice president of player personnel, Will McClay, is simply not accurate."
Trotter said he was discriminated against because of his race. He claims the NFL encouraged and tolerated a hostile work environment by firing him.
He is seeking to establish a court-ordered monitor to examine and review the NFL's policies and implement necessary changes in the hiring, retention and promotion of Black employees throughout the organization.
The lawsuit states that NFL Media does not have a single Black person in an executive position or in the newsroom.
Trotter expressed concern to Goodell at several press conferences, including during the League Super Bowl celebrations in February.
In a lengthy response, Goodell said, in part: "I think it's not a one size fits all answer, Jim, the sole responsibility lies with all of us in the NFL and we have to be the ones to make that change and we are the ones." That must ensure we bring greater diversity into our NFL and make the NFL an inclusive and diverse organization that gives everyone the opportunity to succeed."
Trotter said that the following day, his direct supervisor, Ali Bhanpuri, asked one of Trotter's colleagues, "Why does Jim keep bringing this up?"
NFL Media noted that the three most recent executive hires were people of color, with two being Black and the other being Hispanic. And eight out of nine of the recent on-air hires represent diverse backgrounds, including seven Black people.
Trotter weighed in on Jones by referencing a conversation he had with the Cowboys owner in 2020 about the lack of Black professionals in decision-making positions across the NFL. He said Jones' response was: "If black people think like that, they should buy their own team and hire the people they want to hire."
Trotter said he was instructed by his superiors not to mention Jones comments in his reports.
Trotter then quoted a comment Pegula allegedly made during a dinner with reporters on the topic of player protests against racial injustice. Although Trotter was not present, he said the comments were made by one of his colleagues during an NFL Media Zoom call in 2020.
Trotter's attorneys, Douglas Wigdor and David Gottlieb, issued a joint statement saying: "The NFL should be ashamed of the racial hostility openly expressed by team owners and the league's complete inaction after they did was notified."