Games
Fortnite Gun Game Codes List (April 2022)
If you are familiar with shooter games, no doubt you have played Gun Game before. This playstyle tests your skills with a range of different weapons, and the concept has now been introduced to Fortnite. You start with one weapon in a set, and if you get an elimination, move on to the next weapon. You must keep getting eliminations to progress through all the weapons in the set and win! If you're not a fan of building in Fortnite then this is a great game mode as you don't have to worry about harvesting or protecting with structures.
Fortnite Gun Game Maps list
Here is our list of the best Fortnite's Gun Game Codes:
OG Junk Junction Gun Game: 7398-2853-2137
Scrap Town – Gun Game: 2126-4465-9677
Time Twist Gun Game: 5918-7034-6151
Zoo Gun Game: 8169-7821-3985
First Person Gun Game: 6821-7528-4726
Jduth's One-Shot Gun Game: 0058-1374-3994
Terminal MW2 Remake: 4340-5772-0250
GUNGAME: Mars: 3246-2759-9251
Rift Jumper: 7101-2798-6542
The underworld: 5719-7469-6732
OG Junk Junction
One of the lesser-known parts of the Fortnite Chapter 1 map was Junk Junction. This gun game map brings it back to life and is a reminder of how great POI was for close combat. Not to be confused with one of Junk Junction's many other creative cards, this one was recently released to make room for the new mechanics in Chapter 3!
Junk town – gun game
This is a classic gun game map originally created in Chapter 2 border areas-style Scrapyard-themed map that immediately gained popularity and became one of the most memorable Gun Game maps. Most experienced Fortnite players are familiar with this map, so you won't find a lack of competition when playing with players who have played it before.
Time twist gun game
Time Twist is a card that lends itself to multiple game types, but its main game features the Gun Game mechanic. However, the twist in Time Twist is that you can switch between different universes during the game in order to escape under fire or to surprise unsuspecting opponents. Similar to the mechanics introduced in Chapter 2 Season 8, players can instantly switch between normal physics and altered physics simply by launching their Rift-to-Go!
Zoo Gun Game
This is an exciting theme for every Gun Game fan! In this map you will be placed in a zoo where you will have to fight your way through the ranks as different animal classes. Each animal class has its own unique perks, requiring you to change up your playstyle as you progress through the weapon list! Even gamers who are tired of Gun Game mechanics will love this fresh version of classic Gun Game mod!
First person gun game
Everyone loves a good old gun game, but what happens when there's a twist? We all know that Fortnite is played in third person, but have you ever tried playing it in first person? Well, why not try a first-person gun game! The first to 25 wins!
Jduth's one shot gun game
This one is very easy but very challenging. It's your usual Free For All gun game, but with a twist. Each weapon kills in one shot. Only one stray bullet needs to hit someone to kill them. First to 15 kills wins!
Terminal MW2 Remake
If you're a Modern Warfare fan, then this map might be for you, as it's a remake of the Terminal map in MW2! Fight in an airport terminal while boarding and disembarking a big plane, as well as in the airport where you can go behind a counter and take the orders!
GUNGAME: Mars
If you want to play on a great map with some interesting mechanics, then Gun Game Mars is a great way to try it. The map feels exactly how Mars might feel if you find yourself there one day. There's the red surface and the buildings you might find if there's an expedition going on there. You can also switch to different modes like low gravity, normal gravity and Buildfight mode! There's a lot to like about this map, and there's another variety with the multiple weapon combos you'll experience every time you play.
Rift jumper
Gunplay is certainly evolving as we get more creative mode play options in Fortnite! This map gives you the ability to jump between land and ocean using your Rift-2-go item! These are two different maps that feature some great underwater areas as well as a farm-like ground level! Approximately every 60 seconds there is a random event that gives the game a unique twist. This varies from super slow, max speed, damage boost, and more! Really fun and interesting map that will give you a lot of variety in every game.
The map of the underworld
This is a really stylized map and fits the theme of an evil dungeon/world area very well. The flash is super yellow and orange giving you that fiery vibe that really sells the whole theme. Make sure you bring some friends as the map can hold 2-16 players roaming around. The first in the game to reach 30 wins the game!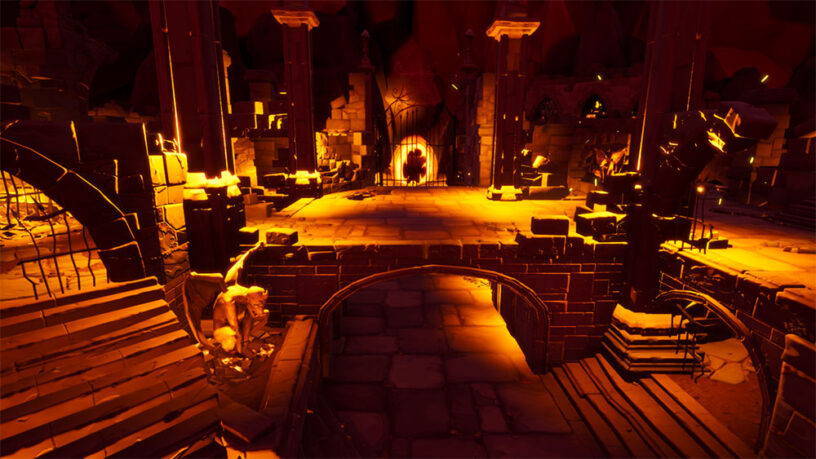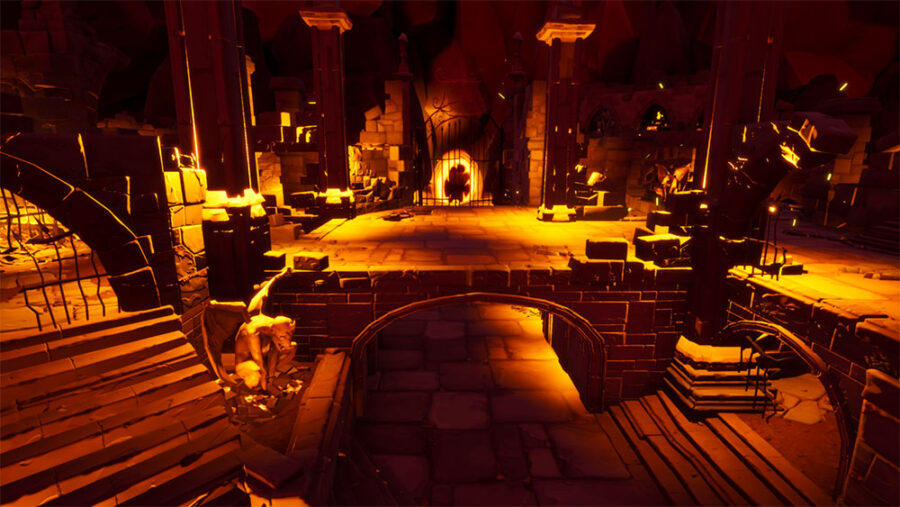 Fortnite Creative Maps cover
https://progameguides.com/fortnite/fortnite-gun-game-codes-list/ Fortnite Gun Game Codes List (April 2022)