Gas Station Simulator Codes (December 2022)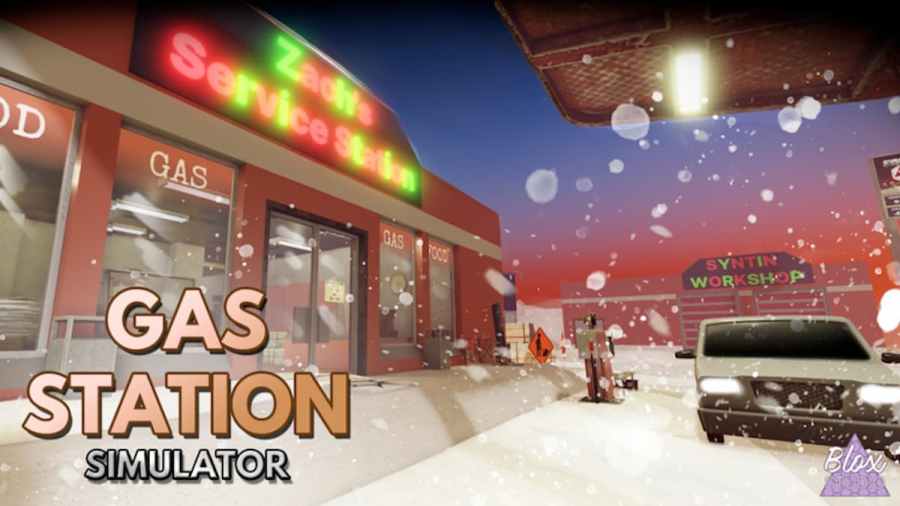 Image via gas station simulator Roblox
Put on your red polo shirt and get ready to fill up some gas tanks in gas station simulator! In this interesting Roblox experience, you can run your own gas station in a rural area. Customers drive up to get gas, wash their cars, and buy goods from your store. As a reward for good work, you can cash out your earnings at the end of the day and upgrade your gas station and your employees.
Gas Station Simulator Codes provide players with in-game currency, tokens, and free cosmetic upgrades. This is especially welcomed by new players just getting into the game as it allows them to upgrade faster. If you want to try other career options, check out Roblox Demoville Demolition Simulator Codes.
List of all gas station simulator codes
Gas Station Simulator Codes (Works)
Merry Christmas22—Redeem for Blox Studio Baseball Cap (New)
Christmas2022– Redeem for $250, adTokens, Christmas Jumpers (New)
v1.3.9v4– Redeem for $100 and adTokens
free manager—Redeem for free manager
SmallRoomSmallReward– Redeem for pants, $1200, 25 promo tokens, shirt
Gas Station Simulator Codes (Expired)
There are no expired gas station simulator codes.
Related: Sword Simulator Codes
How to Redeem the Gas Station Simulator Codes
Redeeming the codes for Gas Station Simulator is very easy. Follow the steps explained below.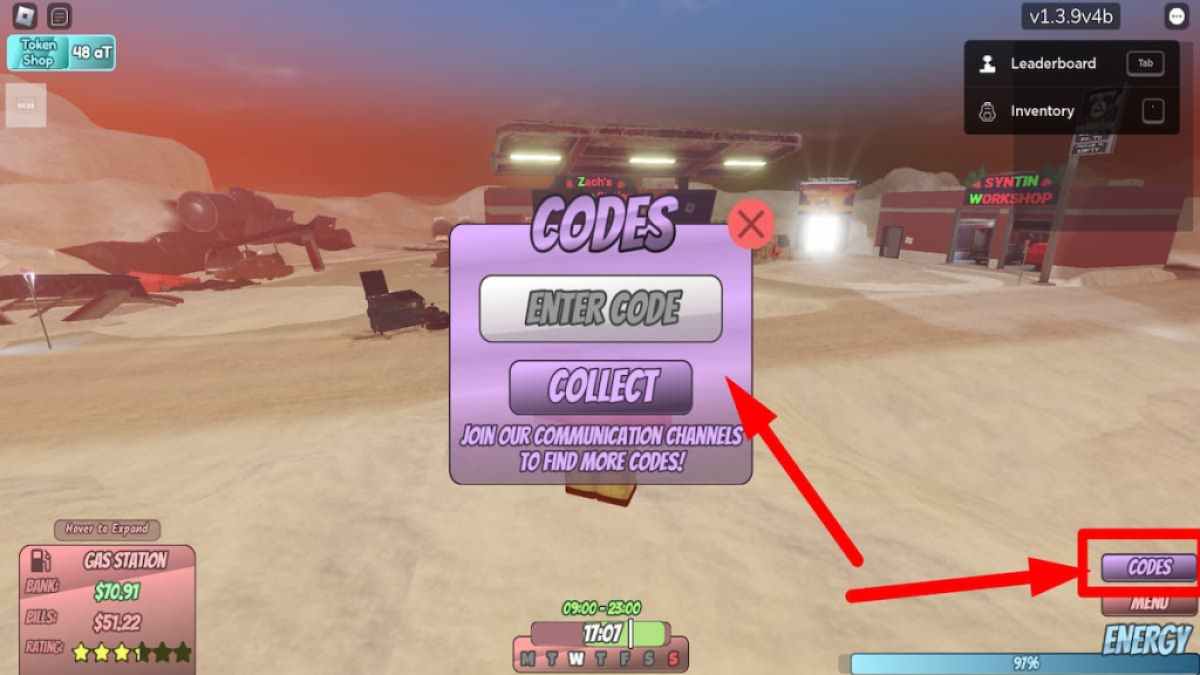 Start Gas Station Simulator on Roblox.
When you spawn in the game world, click codes button at the bottom right of the screen.
Enter the code in the pop-up menu.
press the Collect Button.
How can you get more gas station simulator codes?
For more Gas Station Simulator codes, join the game's developer on their Blox Studio Discord server. It's also a good idea to bookmark this page Ctrl+D on your keyboard as we always keep our code articles up to date.
Why aren't my gas station simulator codes working?
There can be several reasons why your gas station simulator codes are not working. If you entered the codes manually, a typo may have happened. Also, since the codes are usually case-sensitive, you should check your spelling. We always recommend copying the codes from the list and pasting them directly into the game. The codes could also have expired. Sometimes the developers release the codes during a holiday season or special event. Such codes usually do not last forever and have a limited lifetime. Always make sure to enter your codes as soon as possible and never miss out on free rewards again!
How to get more money in gas station simulator
Getting more money in gas station simulator is easy. We have outlined the most important steps below:
Become a manager: It goes without saying that store managers get paid the most.
Claim your bonus: You get $5 every 300 seconds. The amount increases quickly and you earn more money the longer you spend time in the game.
Complete work tasks: If you complete all the tasks, you will earn a lot of money. It's always worth doing.
Level up your character: Constant upgrades ensure you earn as much money as possible. daily wage and Chance of double charge are particularly important to develop.
To play with friends: If you join your friends or invite them to your own game, you will get more money by getting a commission for each task that one of your friends completes.
What is Gas Station Simulator?
Gas Station Simulator is a Roblox experience that allows players to experience the work of a rural gas station. Players can perform all the tasks one would expect of a gas station attendant, from serving customers by filling up their tanks to working at a car wash. You can also do various tasks around the store such as: B. Cleaning and working at the cash register. Players can also level up their characters and work their way up to station manager, earning them more money. The in-game currency can be spent by upgrading the station, which allows it to earn more money.
Looking for more codes for Roblox experiences? We've got you covered in our Roblox game codes post! You can also get a large number of freebies through our Roblox promo codes page.
https://progameguides.com/roblox/gas-station-simulator-codes/ Gas Station Simulator Codes (December 2022)