Heavy rains in Spain have killed two people, two are missing and people are stuck on roofs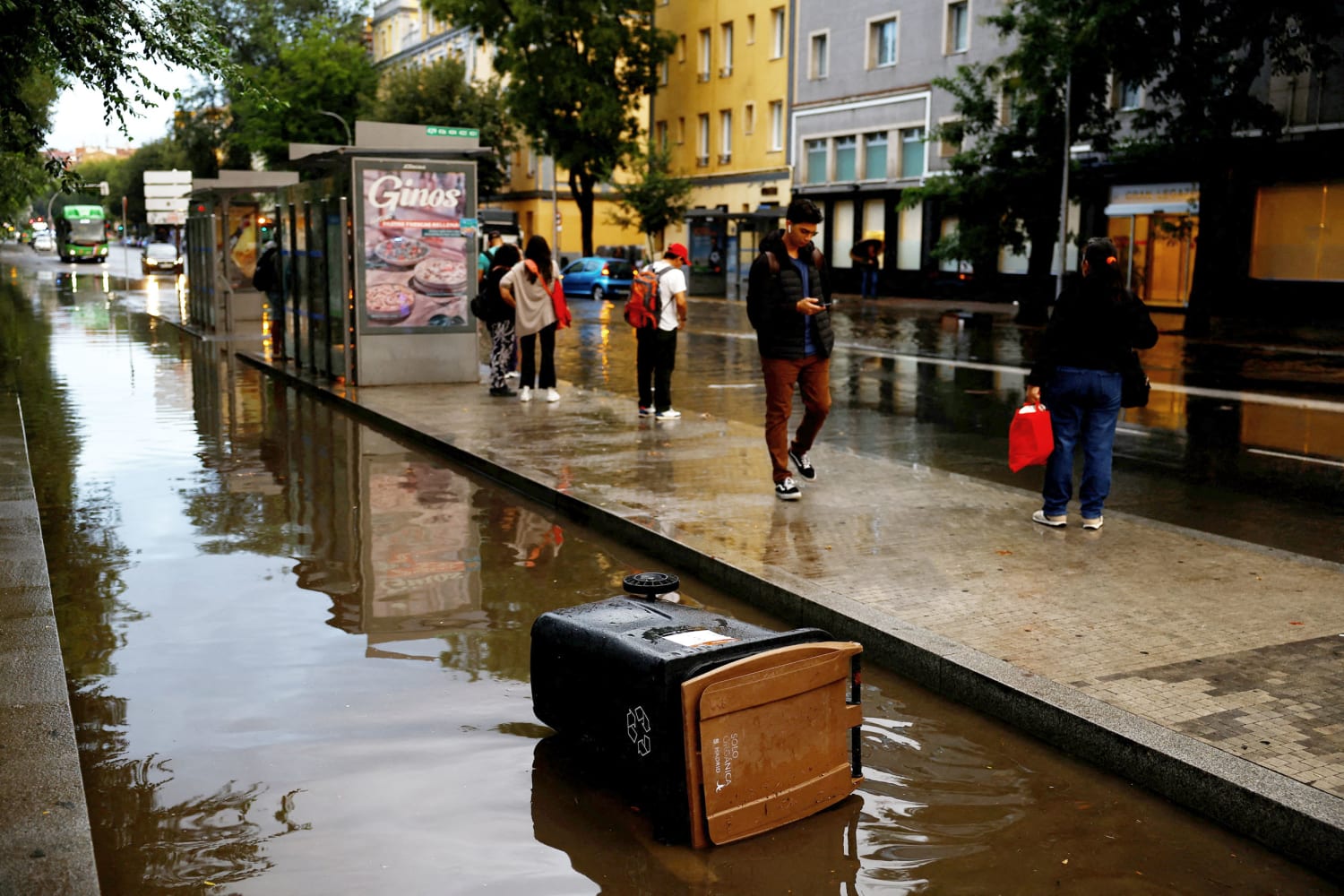 Two people died and two were missing when torrential rain on Sunday and early Monday caused severe flooding in central Spain, shutting down roads, metro lines and high-speed train services, authorities said.
According to the emergency services, helicopters were sent to rescue people taking shelter on the roofs of their homes in the Toledo area, some 50 kilometers southwest of Madrid.
The sudden downpour turned roads into rivers of mud, dragging cars and rubbish bins with them in the regions of Madrid, Castile-La Mancha, Catalonia and Valencia. Hail also fell in many areas.
Two people died in the rural area around downtown Toledo, a police spokesman said.
"It just kept raining and we were a little scared, but we were inside so we were safe," said Isabella Stewart, a US missionary based in Toledo, as she boarded a bus.
Another Toledo resident, Ruben Gonzalez, said: "I live four blocks away and it was very strong. Everything is flooded. That's crazy."
In the Madrid area, emergency services dealt with nearly 1,200 incidents overnight, and firefighters and police were searching for a man in the rural area of ​​Aldea del Fresno, southwest of Madrid, emergency services said.
The man went missing with his son when their car was dragged into the Alberche river after an avalanche caused by sudden flooding.
"The minor was rescued after climbing a tree," said the Madrid Ambulance Service.
An 84-year-old man has gone missing in the Villamanta area west of Madrid after being swept away by torrents of water and mud.
Several roads in the Madrid area have been closed as half a dozen bridges were blown down by water rushing over the riverbanks.
Although precipitation was still heavy in some places, it was expected to ease later on Monday. The National Weather Agency lowered the alert level to yellow from orange on Monday and red on Sunday.
Several metro lines in central Madrid were closed early Monday, although services resumed throughout the morning in most parts of the city and only a few stations near the Manzanares River were still closed at midday, the said metro operator Metro de Madrid in a statement.
Some high-speed services between Madrid and the southern region of Andalusia resumed, but trains operated at lower speeds than normal.