Hong Kong's Supreme Court rules on legal recognition of same-sex partnerships
An activist detained in Hong Kong on Tuesday partially won his latest appeal seeking recognition of a same-sex marriage registered abroad. This is a landmark court ruling that is likely to have far-reaching implications for the city's LGBTQ+ community.
Jimmy Sham, a prominent pro-democracy activist during the 2019 anti-government protests, married his husband 10 years ago in New York. Sham first sought a judicial review in 2018, arguing that Hong Kong's laws that do not recognize foreign same-sex marriages violate the constitutional right to equality. The lower courts had dismissed his claims.
Sham was in detention after being charged under a national security law enacted by Beijing following the massive protests. The law was used to arrest and silence scores of other pro-democracy activists as part of the crackdown on dissent in the former British colony.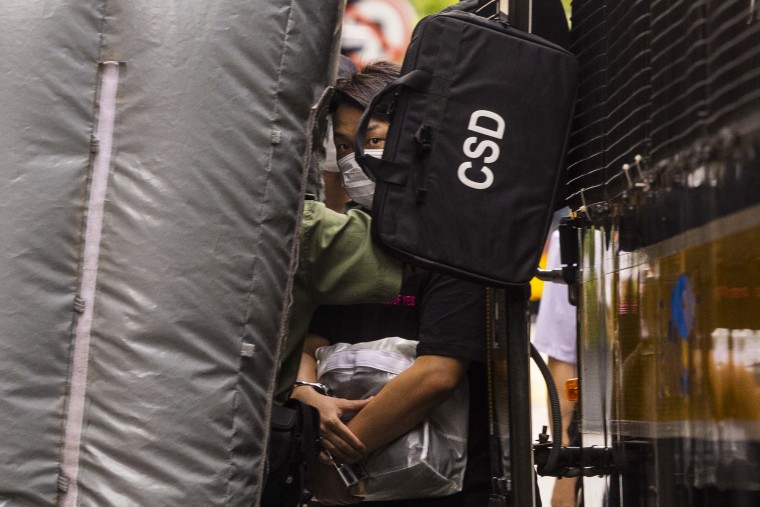 The majority of judges on the city's highest court, in a written ruling, said the government was in breach of its positive obligation to provide an alternative framework for legal recognition of same-sex partnerships, such as registered civil unions or registered civil unions. However, his appeal was unanimously dismissed for other reasons.
Her ruling will have a significant impact on the lives of the LGBTQ+ community and the financial center's reputation as an inclusive place to live and work.
Currently, Hong Kong only recognizes same-sex marriages for certain reasons, such as tax reasons, public service benefits and dependent visas. Many of the government's concessions in recent years have been won through legal challenges, and the city is seeing growing societal acceptance of same-sex marriage.
In an earlier hearing, Sham's attorney Karon Monaghan argued that the lack of same-sex marriages in Hong Kong sends the message that they deserve less recognition than straight marriages.
Sham is the former leader of the Civil Human Rights Front, which for years was best known for organizing the annual protest march to mark the anniversary of Hong Kong's handover to Chinese rule on July 1, 1997.
The group also organized some of the biggest political protests to rock the city in 2019, but was disbanded in 2021 in the shadow of the security law.