House Republicans are asking the White House for unedited transcripts of the Jan. 6 panel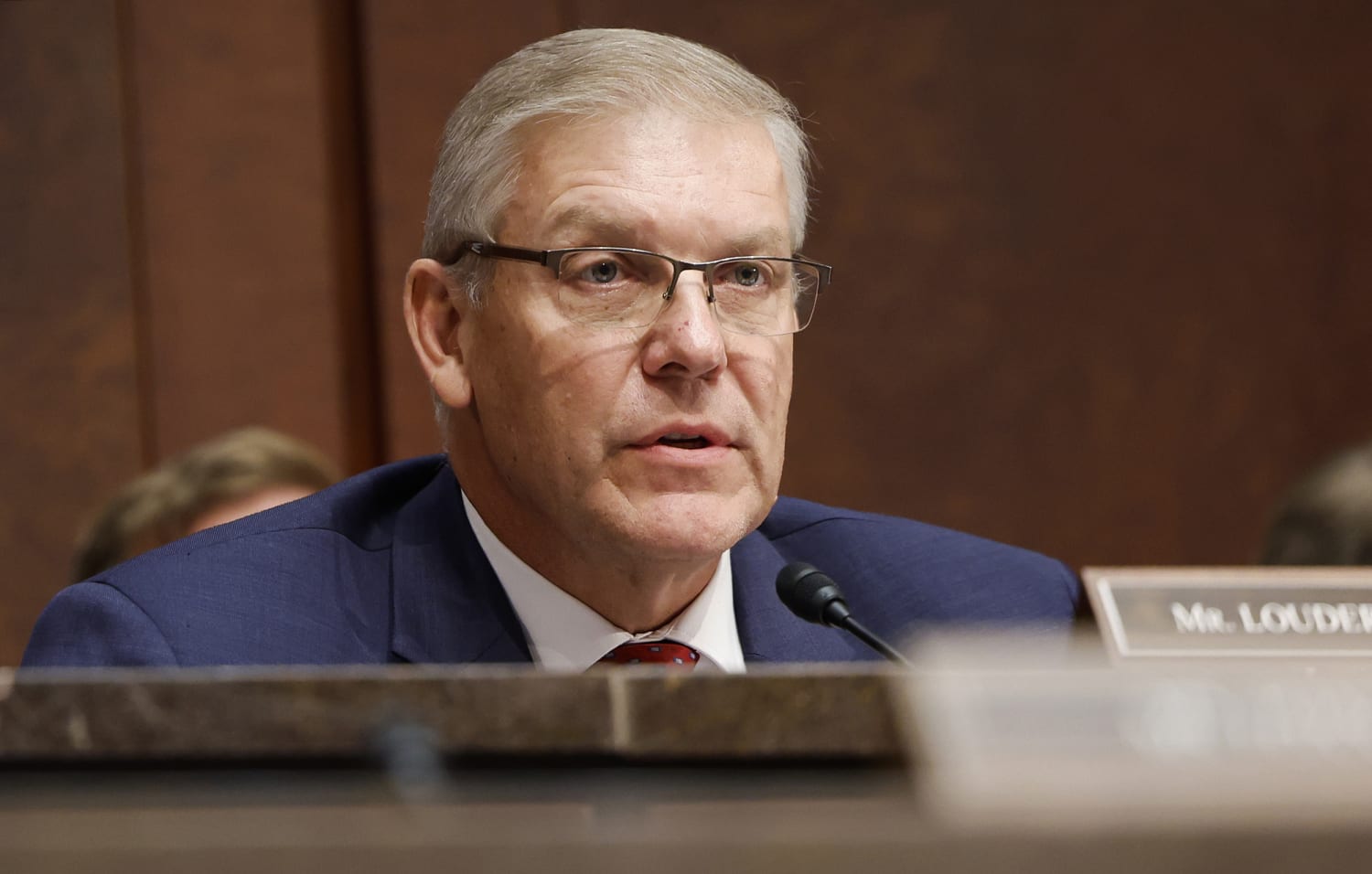 WASHINGTON — Rep. Barry Loudermilk, in a letter Aired exclusively by NBC News on Friday, the report called on the White House to return several transcripts of interviews conducted by the House Committee on Jan. 6 "without amendment or redacting."
Loudermilk, R-Ga., who as chair of the House Administration's Oversight Subcommittee is leading an investigation into the Jan. 6 Democrat-led panel, wrote that the transcripts he's requested contain testimony from "Intelligence agents or associates to whom they have been assigned" Former President Trump on January 6, 2021" and who testified before the select committee in late 2022.
His letter comes after White House Special Counsel Richard Sauber informed Loudermilk on Tuesday that the White House is still reviewing logs of four people who served in impartial capacities at the Trump White House. Sauber said the White House will make redactions to "protect sensitive operational and personal information" and then send the transcripts to the National Archives and Records Administration along with copies to Congress.
Loudermilk wrote in his letter that the White House should first turn over the transcripts without corrections and then work with his subcommittee to determine if any are needed.
"Once these records, including transcripts of statements by Secret Service agents and personnel, are returned in their original, unaltered format, I am prepared to discuss any redactions that you feel are necessary before these records are released publicly." , wrote Loudermilk. He added that his subcommittee is ready to receive documents in a secret setting if necessary.
Asked by NBC News how he would react if the White House provided redacted documents, Loudermilk said, "Anything other than receiving original, unredacted copies is unacceptable."
"If the White House sends redacted documents, we will respond appropriately to ensure we receive the complete original copies. These records do not belong to the White House, they belong to the House of Representatives. This was testimony before a House committee — not just an executive agency record."
He gave the White House a deadline of 5 p.m. on August 30 to hand over the documents.
In the new letter, Loudermilk also contradicted Sauber's statement that the transcripts would be turned over to the National Archives. "These documents remain current records of the U.S. House of Representatives, which has designated the Committee on House Administration as its appropriate repository," he wrote, adding that the archives "play no role with respect to current House of Representatives records."
Sauber wrote to Loudermilk this week that Rep. Bennie Thompson, D-Miss., and former Rep. Liz Cheney, R-Wyo., the chair and vice-chair of the Jan. 6 committee, asked the White House to release the minutes to review "Address the need to limit the disclosure of sensitive information."
Loudermilk originally wrote to the White House on Aug. 8, requesting the return of "all original documents and records related to the events of January 6, 2021 held by the White House and obtained by the Special Committee."